Naruto's Junko Takeuchi Explains The Accident-Prone Nature Of The Recording Studio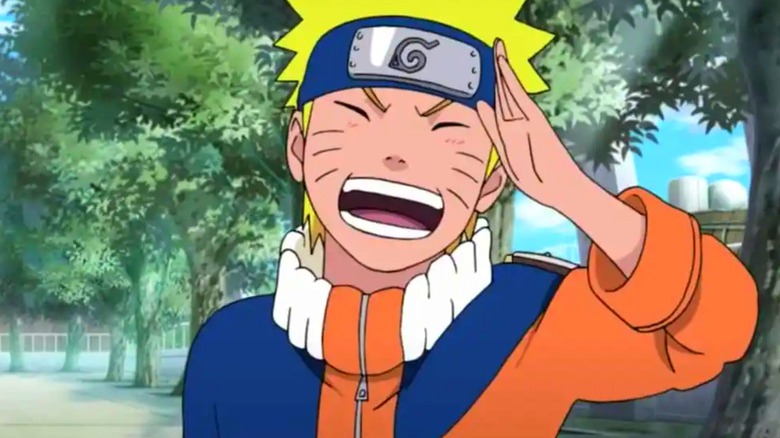 Viz Media
In the grand history of manga, few titles will go down as more influential and popular than "Naruto." The Masashi Kishimoto-created series has captivated readers the world over as they've found themselves sucked into the story of the title character, Naruto Uzumaki. His journey to become the Hokage of his village is full of action, drama, and even a little bit of comedy, making it a perfect read for a wide swath of folks. Additionally, its contents set it up perfectly for an anime adaptation when the time was right.
The Japanese television take on "Naruto" (which was almost a completely different anime) premiered in 2002, bringing the lead character and his world to life on the small screen in vibrant, eye-catching animation. Accompanying the visuals is a talented cast of voice actors led by Junko Takeuchi, who provides the voice of Naruto himself as well as Akamaru the dog. Takeuchi would return to both roles for the sequel series "Naruto: Shippuden" as well as a bevy of additional "Naruto" projects. As one could imagine, she consistently brought the manga-turned-anime icon to life expertly.
Junko Takeuchi and her fellow "Naruto" voice actors turned in some solid work, but it didn't come easy. Not only is voice acting not an easy performance avenue, but according to Takeuchi, recording studios often serve as ground zero for all kinds of accidents and mishaps.
In Takeuchi's experience, accidents are far from uncommon in the recording booth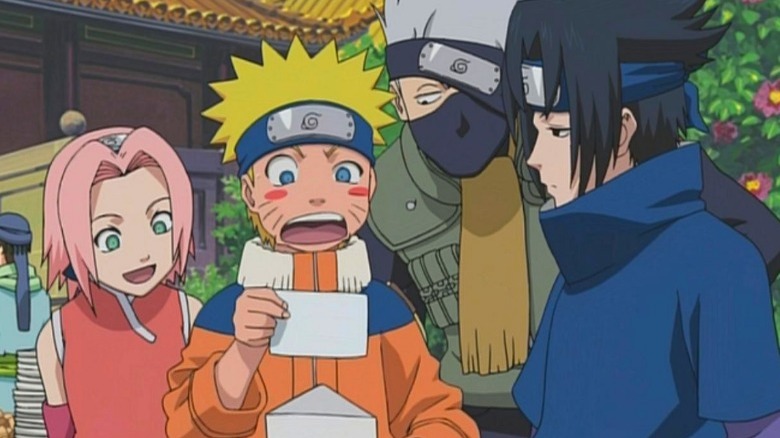 Viz Media
In an interview with Anime News Network, Junko Takeuchi shared a funny story from her time in the "Naruto" recording booth. As she recalls, in one instance, Masashi Ebara — the voice actor behind Might Guy — accidentally spilled his coffee everywhere and unintentionally gave everyone in the studio a good laugh. Coincidentally, the following week, a similar mishap occurred. "The very next week, the voice actor who plays Captain Yamato, Rikiya Koyama, actually spilled his tea at right about the same time," Takuchi shared.
While voicing Naruto Uzumaki proved to be an unexpectedly hilarious experience inside the recording studio, it wasn't just all fun and games for Takeuchi. She's explained that sticking with the character for so long has prompted her to do some self-reflection and become more mindful of her words and actions in real life. "I'm forced to think about myself and how I'm living my life and how that affects the people around me," she said during a 2012 chat with Crunchyroll, expressing her transformation into a more empathetic person.
All in all, Junko Takeuchi seems to have gotten just as much out of her Naruto Uzumaki performances as "Naruto" fans have. It has helped her to look inward as a means of bettering herself while also providing her with some unexpected laughs in the recording studio.