Here's How You Can Watch Brandon Cronenberg's Infinity Pool At Home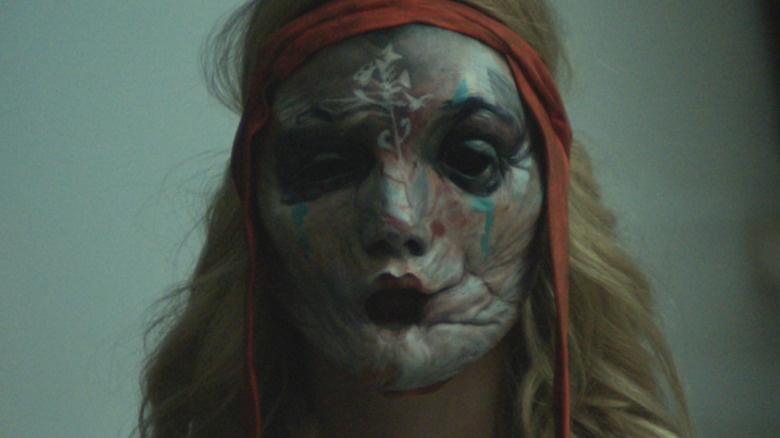 Elevation Pictures
Brandon Cronenberg is making a name for himself, which is not an easy task considering his father is legendary filmmaker David Cronenberg. The younger Cronenberg is once again exploring social issues with his new film "Infinity Pool." Its story sees a writer attempting to overcome writer's block, but his resort vacation turns into a nightmare after a fatal accident, and "Infinity Pool" delivers on disturbing moments.
The film debuted at the 2023 Sundance Film Festival before its theatrical release. At the time, critics seemed mostly in agreement about the project being a success; although, "Infinity Pool" also drew strong reactions from critics. Many pointed to star Mia Goth as instrumental in making "Infinity Pool" worth watching. Goth was already drawing attention for her standout performances in "X" and "Pearl," so this is another horror film fans of hers should not miss. 
Here's how they can watch Brandon Cronenberg's "Infinity Pool" at home.
Infinity Pool is available for purchase right now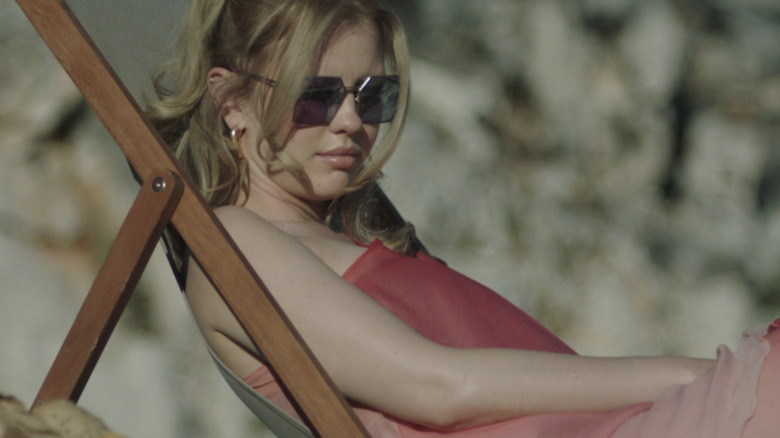 Elevation Pictures
After just two weeks in an exclusive theatrical run, "Infinity Pool" is heading home to on-demand and VOD options. The Neon release is available through Amazon Prime Video , and that price is listed as the HD purchase. No rental selections are currently available.
Those viewers seeking rental options will have to wait a bit longer to experience "Infinity Pool." Neon Cinema currently lists the film as available for pre-rental at $9.99. Anyone in the US or UK can reserve this rental. The film also must be watched within 30 days of order completion. After starting, the renter can watch it as many times as they like within 72 hours. Afterward, they'll have to go through the rental process once again.
As of February 2023, there is no word on whether the title will be available on any streaming service. The best guess as to where it will land could be part of a 2017 deal between Hulu and Neon. Under the deal, many of the distributor's most talked about titles have spent time there.