Steven Spielberg Turned Down The First Harry Potter Movie, And He Has No Regrets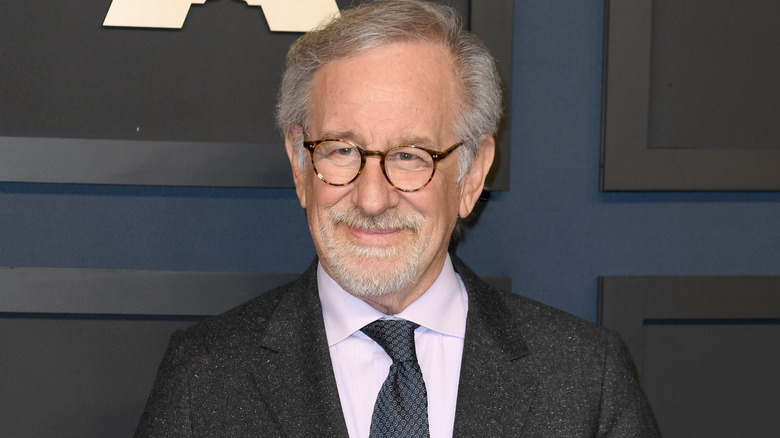 Jc Olivera/Getty Images
Steven Spielberg is a master of filmmaking. Widely considered by many to be one of the greatest living directors, Spielberg has made one classic after the next, including the likes of "Jaws," "Indiana Jones and the Raiders of the Lost Ark," and "Jurassic Park," to name a few. He hasn't slowed down in the slightest in recent years, and in fact, he's proven he still has what it takes to run with modern artists, having been nominated for the Academy Award for best director for his work in "The Fabelmans."
Suffice it to say, Spielberg has been in demand for a long time, and like any prolific auteur, there are numerous projects he could've directed but chose not to for a variety of reasons. For example, in an alternate universe, there's a world where Steven Spielberg was the one who brought "The Curious Case of Benjamin Button" to the big screen in the early '90s had he not already been attached to several other productions. Another infamous Spielberg "what if" is the first "Harry Potter" movie, but he had a very good reason for not wanting to direct that film.
Steven Spielberg wanted to spend time with his family over directing Harry Potter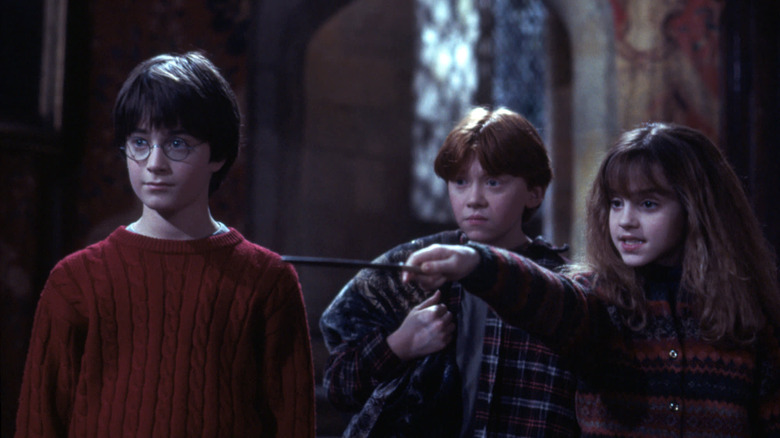 Warner Bros. Pictures
Steven Spielberg turning down "Harry Potter and the Sorcerer's Stone" isn't new information. It's come up before, but Spielberg brought it up again and provided additional context during a recent chat with "RRR" director S.S. Rajamouli for Variety. Basically, Spielberg had the choice of going to London to film "Harry Potter" or staying back in Los Angeles to be with his family, and he didn't want to be away from his loved ones for that long. 
The filmmaker explained, "Kate [Capshaw] and I started raising a family, and we started having children. The choice I had to make was taking a job that would move me to another country for four or five months where I wouldn't see my family every day ... That was a ripping kind of experience." Spielberg and Capshaw have five children together, and Capshaw has a daughter from a previous marriage. They all came of age in the late '90s and early 2000s, which would've been around the time "Harry Potter" would've filmed, so it makes sense for Spielberg to turn it down so he could be with his young kids. 
The director went on to say, "I chose to turn down the first 'Harry Potter' to basically spend that next year and a half with my family, my young kids growing up. So I'd sacrificed a great franchise, which today, looking back, I'm very happy to have done, to be with my family." Spielberg stayed busy during this time, instead making "A.I. Artificial Intelligence" while Chris Columbus helmed the first "Harry Potter." Everything worked out for the best in the end, and it certainly makes sense that Spielberg would have zero qualms about choosing family over work.