The Walking Dead's Tom Payne Would Reprise His Role As Jesus Under One Condition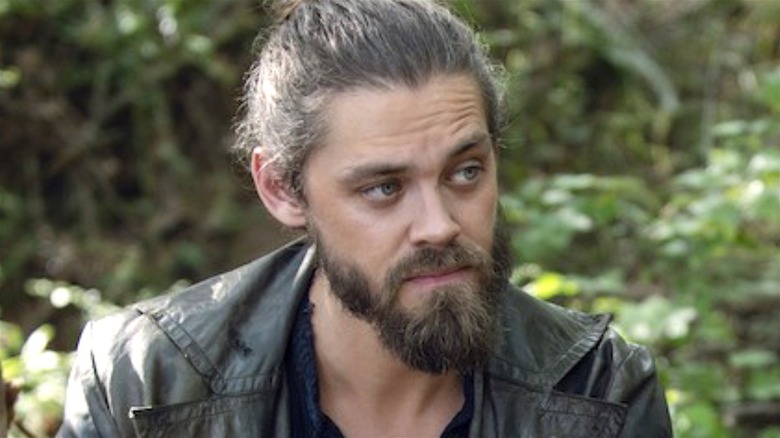 AMC
While "The Walking Dead" finally came to an end in 2022 after 11 seasons, the universe itself is by no means over. Besides the long-running "Fear the Walking Dead" and the ill-fated "The Walking Dead: World Beyond," there are even more spin-offs coming our way. In fact, the finale of the flagship series serves as a setup for future spin-offs while balancing bringing the characters and their journeys to a satisfying conclusion. The hit zombie show may be over, but fans of this horror-tinged, postapocalyptic world have plenty of content to look forward to over the next few years.
With that in mind, it's an excellent opportunity for AMC to explore characters who perhaps don't get the most fleshed-out experience on "The Walking Dead." Arguably one of the biggest examples of this is Paul Rovia, aka Jesus (Tom Payne). The character is surprisingly killed off in the mid-season finale of Season 9, "Evolution," after being stabbed by one of the Whisperers. Obviously, this was a shock to many comic book readers since Jesus in that iteration of the story lives all the way through the end. Still, despite his character's demise, Payne would absolutely return to the role, but only under the right conditions.
Payne would only return to the character if the story were good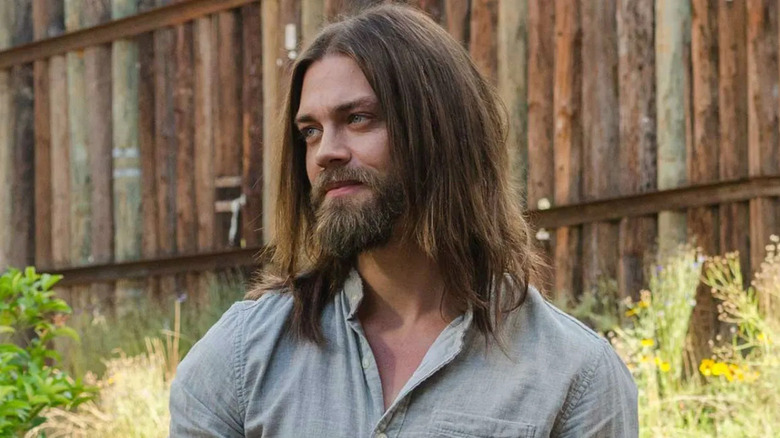 AMC
During an interview with The Hollywood Reporter published the night of Jesus' death on "The Walking Dead," Tom Payne revealed his frustrations with the show and his character's storyline but expressed that he would be open to returning as the character in the future. Of course, this would be under the condition that the story is good and actually explores his character in a more active way.
"I would never say never, but I would only want to do it if it was good material," Payne said. "I don't have any interest in being there in the background, or showing up just for the sake of doing it. I would love to tell a story about Jesus' beginnings or whatever happened in those six years, and there's a lot of scope for that. If the material is strong, I would be interested."
Payne's reasoning here makes a lot of sense. While "The Walking Dead" employed a large cast of ever-shifting characters, not everyone gets their time to shine, and some story arcs fade to the background or are never actually wrapped up at all. A prequel centered around Jesus wouldn't erase his untimely death, but it would perhaps at least return some of the depth that the show arguably robs him of. Whether or not that's likely to ever happen remains to be seen. But with other spin-offs on the way, including one centered on Rick Grimes (Andrew Lincoln) and Michonne (Danai Gurira) that's set to air in 2024, anything is certainly possible.