Breaking Bad Taught Laura Fraser A Really Valuable Life Lesson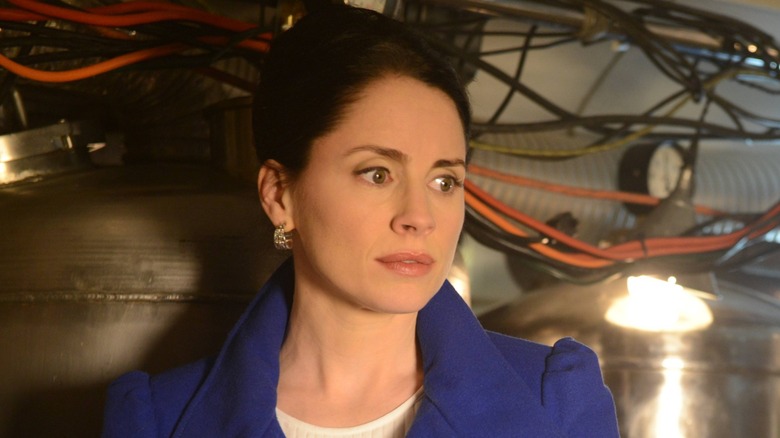 Ursula Coyote/AMC
"Breaking Bad," along with its sequel film, "El Camino," and prequel series, "Better Call Saul," is full of fantastic actors who arguably do some of their best work on the crime drama. From the main cast of Bryan Cranston and Aaron Paul as Walter White and Jesse Pinkman, respectively, to supporting actors such as Bob Odenkirk and Jonathan Banks (Saul Goodman and Mike Ehrmantraut) getting even more character development in "Better Call Saul," the entire "Breaking Bad" universe is full of characters that make its world of crime feel real.
These characters include Lydia Rodarte-Quayle (Laura Fraser), who was introduced late in the original series' run. A highly anxious and paranoid person, Lydia is only introduced in "Breaking Bad" Season 5, its final season. Nonetheless, she is a stellar addition to the cast and helps Walter continue his business of cooking and selling meth due to her connections to the international drug trafficking world.
Not long after "Breaking Bad" ended its run on AMC, Fraser talked about her experience as an actor and how "Breaking Bad" taught her a valuable lesson.
Laura Fraser says Breaking Bad proved you can still make it as an actor when you're older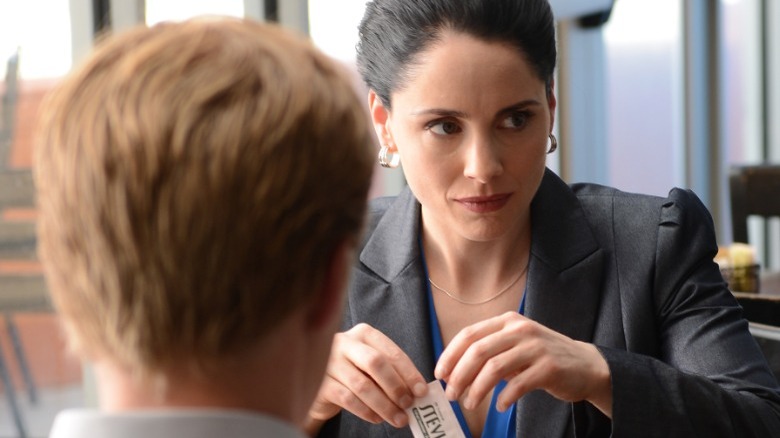 Ursula Coyote/AMC
In a 2013 interview with The Scotsman, Laura Fraser shared a lot about her experience working on the set of "Breaking Bad," sharing that she at times felt pressure to fit in with the rest of the cast and how she landed the role before she ever met the rest of the cast.
However, one particularly interesting and heartfelt part of the interview was when Fraser shared how she felt about being relatively old for an actor, and how even her weight was criticized by some as being too much for the profession. When she landed the part on "Breaking Bad," it proved to her that the people who told her she wasn't young or thin enough to be a successful actor were wrong.
"Society tells you that there is a cut off," Fraser said. "If you've not made it to this level by this time then you're not going to. But Breaking Bad showed me that that's not the case. I got that part – I wasn't famous and I wasn't under 35."