Tommy Chong Wants That '90s Show To Give People 'Hope For The Future'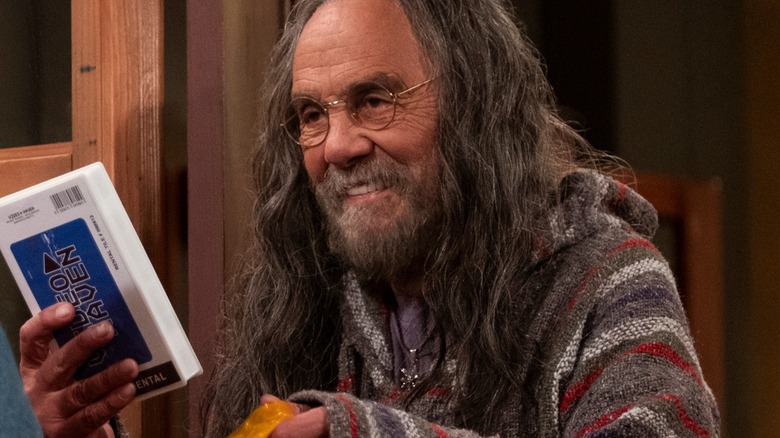 Patrick Wymore/Netflix
To kick off 2023, Netflix released the premiere season of "That '90s Show": a small detail and reference-filled sequel to the beloved sitcom "That '70s Show," which ran from 1998 to 2006. While most of the new cast members more than hold their own, it's no secret that many fans tuned in to see the legacy cast take the spotlight once more. Names ranging from Donna Pinciotti (Laura Prepon) to Fenton (Jim Rash) pop up, much to the delight of longtime "That '70s Show" fans. Even Leo Chingkwake (Tommy Chong) makes a couple of appearances — one of the best cameos the season has to offer.
The scatterbrained yet easy-going Leo made his grand return in the "That '90s Show" episode "Free Leia," where Leia (Callie Haverda) and Kitty Forman (Debra Jo Rupp) attempt to get a copy of "Clerks" from him. He later reemerges in the episode "Dirty Double Booker," confusedly wandering through the woods where Leia and Jay Kelso (Mace Coronel) try and fail to have a nice picnic. During both appearances, Tommy Chong successfully rekindles the same comedy and energy (or lack thereof) that made Leo such a favorite on the original show.
Sure, Chong's take on Leo was an entertaining aspect of "That '90s Show," but he hopes the series does more than simply entertain. Chong is hopeful that it gives audiences of all ages hope for the future.
Chong hopes That '90s Show's timeless dynamics will resonate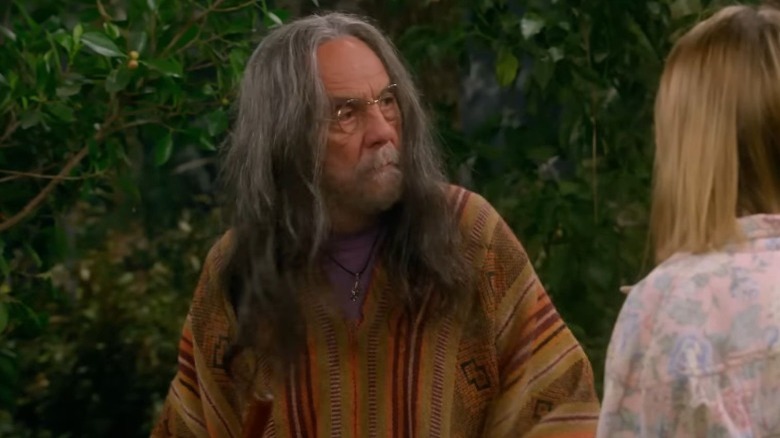 Netflix
Speaking to MovieWeb about Leo's return on "That '90s Show," Tommy Chong shared what he hopes audiences take away from the new series. He answered with the hope that viewers will feel some sense of optimism for the future, internalizing its timeless dynamics. "Kids are always kids. Parents are always going to be parents, and grandparents are going to be grandparents. And it doesn't matter whether we're riding spaceships or we're riding jalopies," he said, citing his thankfulness to play a character as free-spirited as Leo.
Not only is Chong eager to see the kind of positive impact "That '90s Show" has on viewers, but he's happy that the show is presenting a cast of relative unknowns with a chance to make their mark on television. In his eyes, the writers are guiding the younger cast members along for what is among their highest-profile acting credits to date. "They got kids that with no big experience in acting other than they can act. And now we got a new crop. And so it's the writers, it's the writers that are just like, when you go to school, it's the teachers," Chong told The Mary Sue.
If you haven't checked out the hilarious, nostalgia-fueled, and hopeful first season of "That '90s Show," you can check out every episode at your leisure exclusively on Netflix.