Blue Bloods Fans Are Emotional Over The Home Videos In Season 13 Episode 13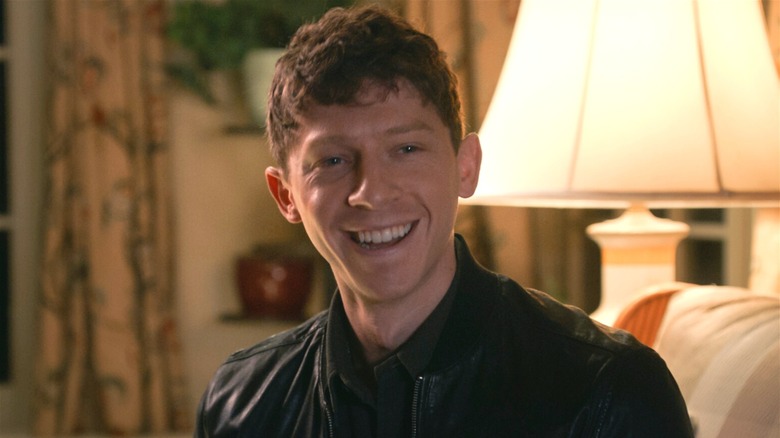 CBS Broadcasting Inc.
Family dynamics can be somewhat precarious in navigating, and that isn't even considering if a family works together in a professional setting. The popular "Blue Bloods" television series highlights some of the issues that may arise when a family consists of detectives, lawyers, police commissioners, and beat cops. More often than not, the family generally sees eye to eye, though that isn't to say that the Reagan family is always of one mind. Considering that the Reagan family of law enforcement agents all have different motivations and personalities, there is sometimes a difference of opinion that a simple family dinner won't solve.
Now in Season 13, the Reagan family has to deal with many different scenarios. These include an investigation around an estranged chess player and their family, people of influence asking for special favors or endorsements, serial killers, false identities, and even family issues about the nature of police work. The most recent episode, titled "Past History," starts with Joe Hill (Will Hochman) attempting to look into a supposed drug operation, but his actions and inflexibility lead to the perpetrators getting rid of the evidence before being arrested. This leads to Police Commissioner Frank Reagan (Tom Selleck) admonishing his grandson, Joe, and setting up a heartwarming moment later in the episode.
A moment between Joe and Frank warms the hearts of audiences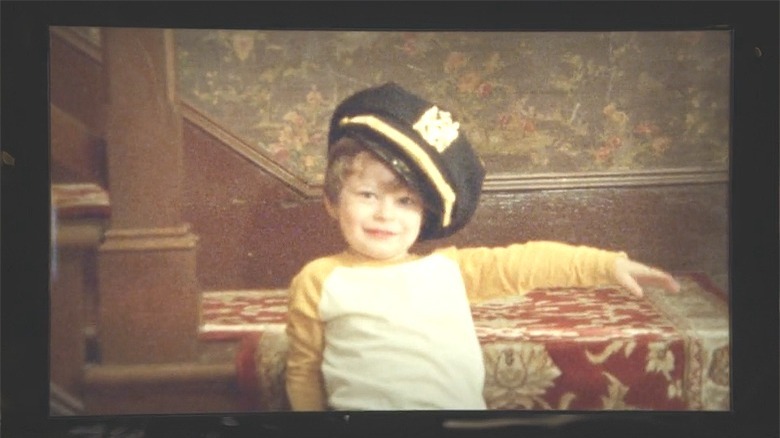 CBS
Although "Past History" sees a killer revealed, as well as some issues for Erin Reagan (Bridget Moynahan), one of the most endearing parts of this episode involves Joe Hill and Frank Reagan. As mentioned earlier, Joe gets yelled at by Frank because of his actions, and Frank realizes that Joe has some unresolved issues with the Reagan family because Joe never had a chance to know his father, who was killed in the line of duty. As such, this episode of "Blue Bloods" features a scene when Frank and Joe watch home videos of Joe's father, and it seems like these moments were a big hit with fans of "Blue Bloods."
On Reddit, several users converged to discuss this episode, though many brought up the final scene between Frank and Joe involving the home video. u/Navitach highlighted the videos in the episode, writing, "The ending with the video was so touching. The actor that played young Joe Sr. looks so much like Joe Jr, you'd think they used real video from when Will Hochman was younger!" u/Conscious-Coffee-5431 offered a slightly more critical take on the episode, but added that the ending involving Frank and Joe is the only thing worth remembering. u/kayky97 was also a big fan and loved this ending, but wondered about the true motivations of Frank. 
While Reddit has plenty to say about the episode, these weren't the only opinions on social media.
Fans hope for more Joe Hill and Frank scenes in the future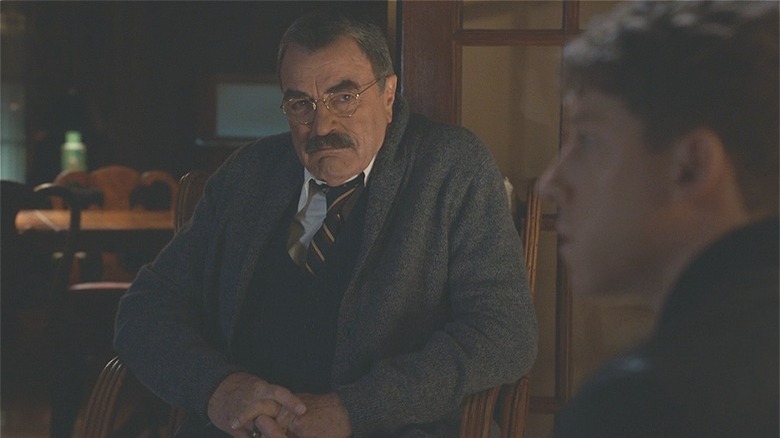 CBS
Echoing the above sentiments, users on Twitter were also experiencing some flutters of the heart upon seeing this tender scene between Joe Hill and Frank Reagan. @GeminiPrncs85 posted a GIF of a woman weeping, writing, "poor Joe needs a hug." @AnneMytych loved this moment, as well, and said that the moment the home videos were brought out, they started to full-on weep. Many others also felt the same way, with @jacqui2bat writing, "What a fantastic ending scene Joe and Frank ... And the smile on Joe's face when he saw his Dad as a boy [was] priceless."
@gacampora1 replied to the official CBS account and said that they thought that Joe and Frank together is a very touching moment. The user went on to express hope that there will be more of these two interacting in the future. Meanwhile, @Amanda3cb also responded to this same post by thanking CBS for giving audiences a chance to see Joe watching home videos of his father. 
Although "Blue Bloods" is a police procedural with a heavy emphasis on family, it seems as if there is a section of fans that would love to see even more family moments in the show, at least when one considers the overwhelming response to Joe and Frank watching old home movies.