Riddick: Furya Is A Go With Vin Diesel Returning To Star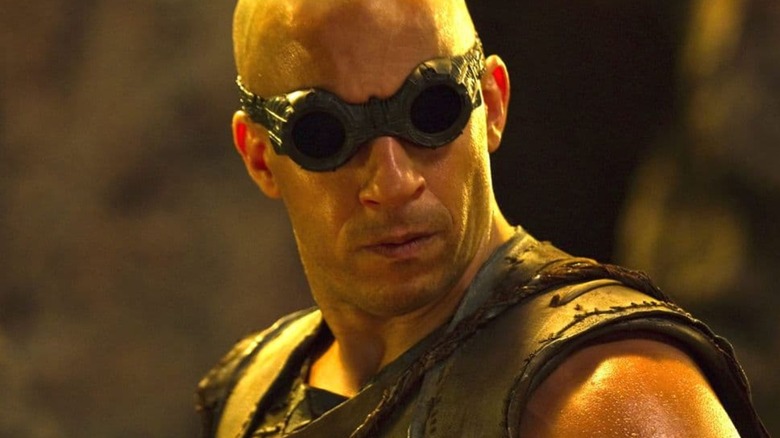 Universal Pictures
Vin Diesel's Richard B. Riddick introduced himself to moviegoers in 2000's "Pitch Black": a science fiction action film from director David Twohy that sees Riddick go up against hordes of nocturnal alien creatures. While not the strongest start for the character, it did well enough to score a sequel four years later. "The Chronicles of Riddick" once again puts Diesel at the forefront, only this time, Riddick is on the run from the authorities. Unsurprisingly, the powers that be didn't take too kindly to his "Pitch Black" prison transport escape, so they made it their mission to track him down.
Following "The Chronicles of Riddick," it would take almost a full decade for the title character to return to the movies, but when he finally did, he did so in a big way. 2013's "Riddick" puts its main character in a rather uncomfortable situation, to put it lightly. He's betrayed and left for dead on a desolate planet, forcing him to try and survive with incredibly limited resources. Worse yet, mercenaries soon arrive with the intent of capturing him, but he ends up working alongside them to stop something even more dangerous.
A decade after moviegoers first saw this story unfold, it has come to light that a sequel is indeed on the way. "Riddick: Furya" is officially a go, with Vin Diesel at the forefront.
Furya will delve into Riddick's origins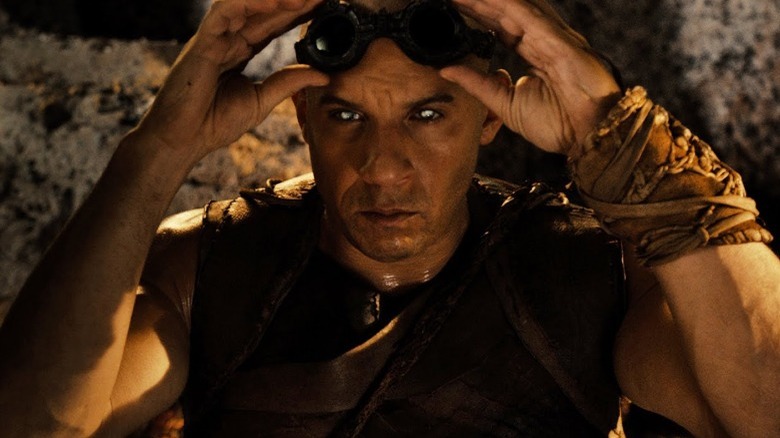 Universal Pictures
As revealed by Deadline on February 10, 2023, a fourth entry into the "Riddick" film franchise, "Riddick: Furya," is indeed happening. Vin Diesel will return to star in addition to co-producing alongside Samantha Vincent via One Race Films. David Twohy will both sit in the director's chair and pen the script for the fourth time in the series. "Our legion of fans have demanded it for years, and now we're finally ready to honor their call to action with 'Riddick: Furya,'" Twohy said, going on to shed some light onto what this long-awaited sequel will entail.
According to Twohy and the film's subtitle, "Riddick: Furya" will pull back the curtain on Riddick's origins. At long last, he'll return to his home world of Furya, but the reception he receives is far from warm and welcoming. He scarcely recognizes the planet, which is also in an intense period of conflict. A mysterious new threat has the Furyan people on the ropes, prompting Riddick to dive head-first into their desperate fight for survival. Deadline adds that Rocket Science and CAA Media Finance plan to launch sales at the European Film Market.
At the time of this writing, "Riddick: Furya" lacks a release date, so we'll just have to wait and see when the next chapter in the "Riddick" saga will come to fruition.