Days Of Our Lives Actor Cody Longo Dies At 34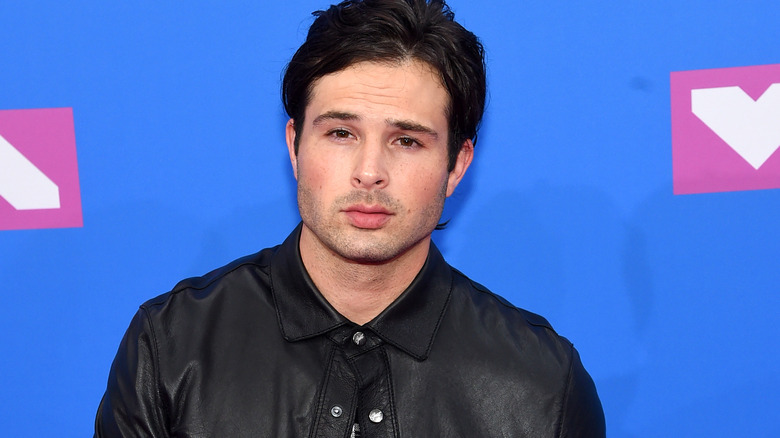 Jamie Mccarthy/Getty Images
Cody Longo, an actor who frequently appeared on the NBC soap opera "Days of Our Lives," tragically passed away in Austin, Texas, at the age of 34 (via TMZ). The "Hollywood Heights" star's lifeless body was discovered in his bed by police called to the scene by Longo's wife Stephanie, who was not with the actor at the time he died. Longo's family shared with TMZ that he had recently been in a rehabilitation center during the summer of 2022 where he was treated for alcoholism –- an addiction he struggled with for years. The actor's family believes that alcohol likely played a role in his death.
Also known as Cody Anthony, Longo was born on March 4, 1988, in Littleton, Colorado. The future musician got his start acting in the mid-2000s when he landed guest-starring roles on television and small parts in numerous movies. In 2011, his career started to accelerate when he won a recurring role on "Days of Our Lives," in which he featured in eight episodes. But his talents stretched beyond the small and large screen.
If you or anyone you know needs help with addiction issues, help is available. Visit the Substance Abuse and Mental Health Services Administration website or contact SAMHSA's National Helpline at 1-800-662-HELP (4357).
Longo also found success as a recording artist
Thanks to his acting commitments, Cody Longo soon found a way to also include his love of music when he landed the role of rock star Eddie Duran on Teen Nick's musical dramedy series "Hollywood Heights," which ran during the summer and fall of 2012. When asked by Young Entertainment in 2014 if he was also in the music industry along with acting, Longo replied, "Yeah. You have to work just as hard. I work harder than anyone around. It was my first passion. I want to inspire people to be themselves and do what they love to do. The music industry is tough but it's also very powerful. I use it in my acting world. Everybody connects to it."
According to his official website, the actor-musician also found success on the music charts as he broke into the top 3 of the iTunes pop charts in 2013. He continued to make music for years afterward. Cody Longo is one of the younger "Days of Our Lives" stars to pass away, but the fulfillment of his professional dreams can remain a constant source of inspiration for those aspiring to reach their goals. 
In addition to his wife Stephanie, the prolific artist also leaves behind two sons and one daughter.