Reese Witherspoon Struggled To Get Cast After Starring In Election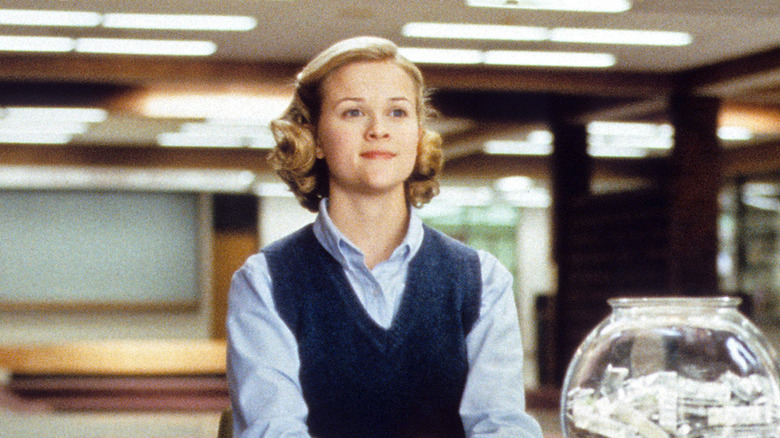 Paramount Pictures
Before she was known for "Legally Blonde" and "The Morning Show," Reese Witherspoon was a rising star who turned heads with her performance as Tracy Flick in the 1999 cult classic "Election." The film, which is a favorite of former United States president Barack Obama, tells the story of a high school presidential race that Tracy is hell-bent on winning. Of course, this is the world of teenage politics, so expect more drama than a typical day in the chambers of Congress.
Tracy is more than equipped for some back-and-forth with her fellow students, but she must also deal with her bitter teacher Jim McCallister (played by Matthew Broderick), who uses his power in questionable ways. Basically, Tracy's personality rubs the education professional the wrong way, so he tries to sabotage her campaign. Cue the hijinx.
Witherspoon's performance in "Election" earned her a Golden Globe nomination for Best Actress in the Comedy/Musical category. In most cases, being nominated for a prestigious award opens doors for actors to move on to continued success. However, Witherspoon's turn as Tracy in the high school satire almost had a detrimental effect on her career.
Reese Witherspoon's Election performance was impressive to a fault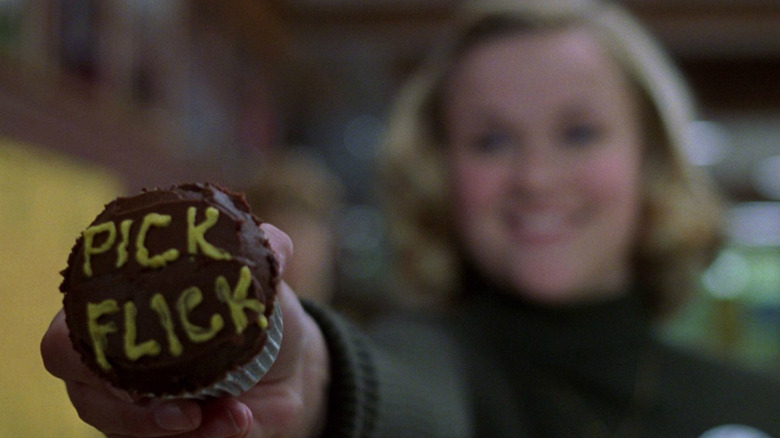 Paramount Pictures
The best acting performances can make people suspend their disbelief, but they still know that it's performers doing their jobs at the end of the day. That said, Reese Witherspoon's outing in "Election" was too convincing and gave some folks in Hollywood the wrong idea about her as a person.
When the movie came up during an interview with Variety, Witherspoon recalled how she struggled to find acting jobs after the movie came out. "A lot of people thought I was that character, so I didn't get jobs for a whole year after. Because people thought I was like her," Witherspoon said. "I had to go on a whole campaign across Hollywood to go to casting directors and studio heads to be like, 'No, no, no I promise you I was playing a character!'"
The good news is that time has been kind to both Witherspoon and "Election." In fact, Witherspoon will reprise the role of Tracy Flick in a sequel to the '90s comedy for Paramount+. The follow-up is an adaptation of Tom Perrotta's "Tracy Can't Win," which tells the story of a grown-up Tracy in a boring teaching job.