You Actor Peels Back The Motive Behind The Eat The Rich Killer's Gory Actions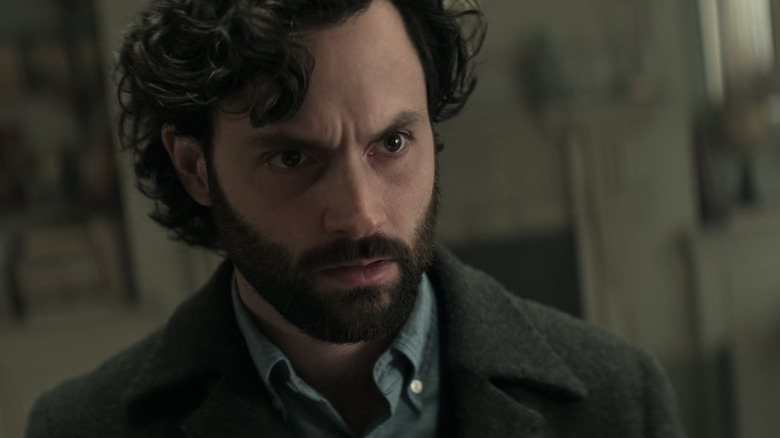 Courtesy of Netflix
The following article contains spoilers for "You" Season 4, Part 1.
"You" has never had a problem with blood and gore. The series practically revels in it as it follows the murderous exploits of Joe Goldberg (Penn Badgley) in his never-ending mission to find true love. He thought he had it a few times over the years until he finally settled down with Love Quinn (Victoria Pedretti), but even that wasn't meant to last. In the newest season, Joe finds himself in Europe under a new identity, and it seems like carnage follows him wherever he goes, even if he isn't necessarily the one always causing it.
Joe's new batch of friends is rather insufferable, and someone out there has a somewhat skewed view of socioeconomic relations. One day, Joe finds one of his new friends murdered, and he's the one who receives strange texts from the killer. For viewers, it takes until the end of Part 1 to learn the identity of the murderer — Rhys (Ed Speleers). It comes as a shock, and the fallout will no doubt play a massive role in Part 2 of Season 4. For now, Speleers has discussed what it is that motivates his character and why he does what he does.
Rhys wants a second chance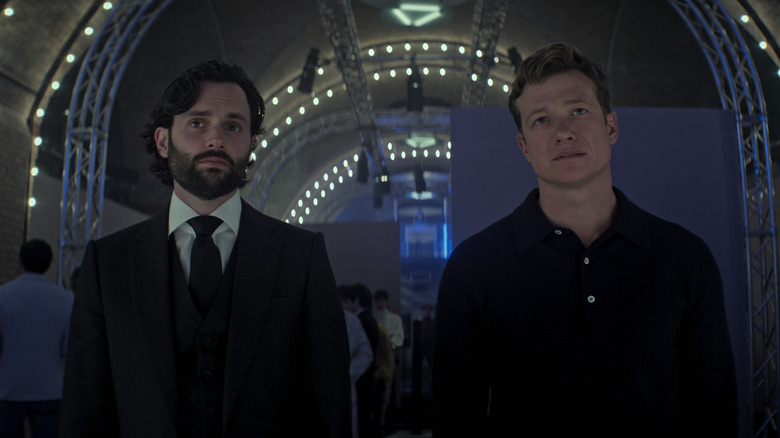 Courtesy of Netflix
When we're first introduced to Rhys in "You," he and Joe seem like kindred spirits. Perhaps that was the first clue that he too, was a killer. They both had tough upbringings but managed to pull themselves up by their bootstraps to attain a certain level of success, to the point where many people think Rhys has a shot of being the next mayor of London.
It's part of what makes the character so intriguing even before his big reveal. Ed Speleers spoke with Entertainment Weekly about being the newest addition to "You," and he talked about how it's definitely an important aspect of the character to be able to move across social classes. He stated, "I think that's a huge character trait of his, is having this ability to be in any social circumstance and to be able to talk to anyone and almost be a chameleon, to have that ability to mold himself into any situation." Those qualities certainly make him dangerous, but it's only part of the equation. 
He goes on to talk about what drives Rhys other than success, and he says, "He is really driven by wanting a second chance for himself." Rhys will get a second chance of sorts when "You" returns to Netflix to finish Season 4. Part 2 comes out on March 9.