Everything Coming To Netflix In May 2018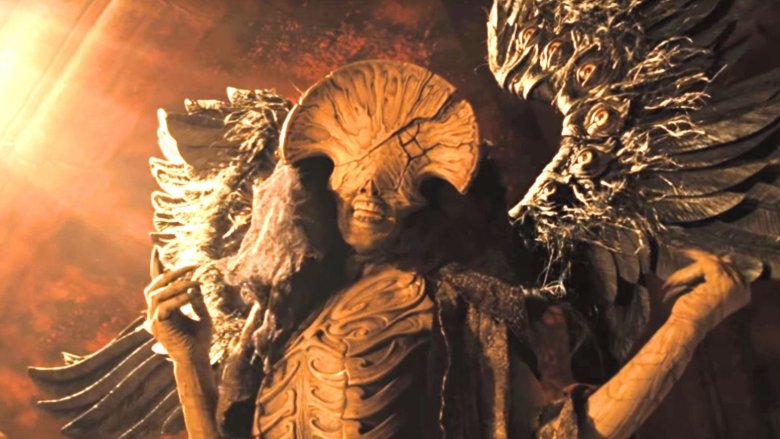 If you can't beat the heat this May, get inside and chill out with some brand new Netflix programming. The streaming giant is kicking off the month with more original films and shows than ever before, offering hard-hitting dramas side-by-side with screamworthy sci-fi thrillers and laugh-out-loud comedies alike. Some highlights for the month include Season 4 of Unbreakable Kimmy Schmidt, Season 2 of Dear White People, and a host of new stand-up comedy specials.
You're also going to want to check out Safe, a new series starring Dexter's Michael C. Hall as a father investigating the disappearance of his daughter, and The Rain, a Danish post-apocalyptic thriller about a small band of survivors in the remains of a world destroyed by a water-borne plague.
There's going to be something new for everyone this month, so follow along as we look at everything coming to Netflix in May 2018, starting with the Netflix originals.
Sometimes — May 1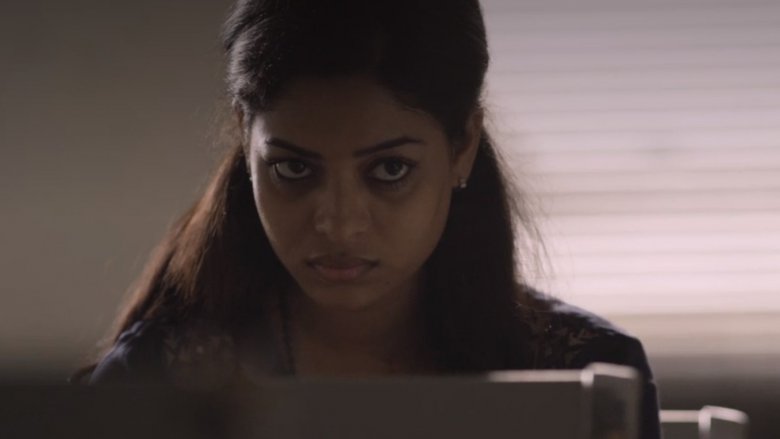 This international drama sees seven patients anxiously waiting in a medical clinic for the results of their HIV tests. Impatient, they bribe the attendant to get the results earlier, then struggle to come to terms with the news that one of them is positive. Sometimes arrives on May 1.
The Rain: Season 1 — May 4
Sci-fi thrillers seem to be a popular catch for Netflix, because the streaming service is loading up on new releases in the genre. Netflix first announced their upcoming Danish series The Rain back in June 2017, and the recent teasers showcase a desolate post-apocalyptic world where being infected with a deadly virus is as easy as getting caught in a summer shower.
The official description states that the show will take place six years after the virus first struck humanity, centering on a brother and sister who team up with other survivors to search for answers to the plague that has nearly wiped out the human race. All eight episodes of The Rain land on May 4.
Anon — May 4
Starring Clive Owen and Amanda Seyfried, Netflix's upcoming sci-fi film Anon takes place in a future where technology has rendered anonymity — and as a result, crime — almost nonexistent. But when the police land on the trail of a woman who can apparently hack into people's neural implants and alter their perceptions of the world, life suddenly gets a lot more dangerous. How do you stop a killer who can change what's right in front of your eyes?
End Game — May 4
This new documentary from filmmakers Jeffrey Friedman and Rob Epstein explores life at the end of the line. What do people feel as their final days approach? Through a series of interviews with hospice patients and people on life support, End Game looks for answers to life's toughest questions. Look for it on May 4.
Dear White People: Season 2 — May 4
This satirical comedy generated a lot of controversy when it was released in 2017, but went on to earn critical praise for its nuanced portrayal of race and discrimination in a mostly white upper class college. Each episode of the series hones in on a different character, exploring their relationships with their fellow classmates and the way they deal with the day-to-day occurrences around campus. Fans have been eagerly awaiting the second season for months, and the wait is finally over on May 4.
Kong: King of the Apes: Season 2 — May 4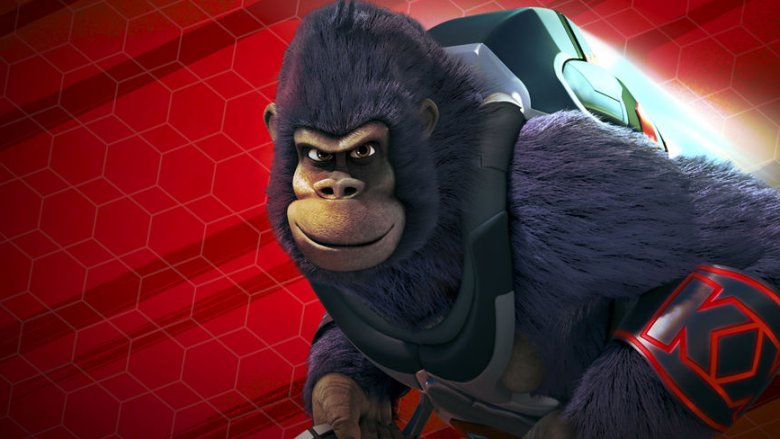 If you're seven years old, you probably love Kong: King of the Apes. It tells the story of the iconic giant gorilla in the future, where he's the only defense against an army of giant metal dinosaurs set on destroying the earth. How fun is that? It's a million fun. Again, if you're seven. Check out Season 2 on May 4.
Manhunt — May 4
Grab your translator and hold him tight, because Netflix's upcoming thriller Manhunt looks like an edge-of-your-seat thrill ride. The story centers on a Chinese lawyer who's been framed for murder. To clear his name, he has to team up with a Japanese detective to uncover the real reasons behind the frame-up. Directed by kung-fu action icon John Woo, Manhunt is definitely worth keeping on your radar for May 4.
Forgive Us Our Debts — May 4
In this Italian film, a man deeply in debt is forced to start working for a violent enforcer to collect other people's debts. As he gets more involved in his new job, he begins to suspect that his new boss and mentor is worse than he could have ever imagined. The trailer promises a dramatic journey where some actions come with grave consequences. Forgive us Our Debts premieres on May 4.
Busted! — May 4
This show looks ridiculous. We'll just get that out of the way right now. It's a Korean detective comedy/variety show, and each episode will see the motley clue crew solving a different mystery. Are all their cases connected? We have no idea! The Netflix description says that there's one big mystery behind the show, but based on the trailer, we don't even know exactly what that means. Take a look — if you dare — on May 4.
A Little Help with Carol Burnett — May 4
Comedian Carol Burnett made a name for herself in the '70s with her sketch comedy series The Carol Burnett Show, and she's been trucking along ever since. Now, she'll join the Netflix ranks with A Little Help with Carol Burnett, a series that will see the comedy icon and her celebrity guests learn the ins and outs of the modern world with a little help from tech-savvy children. Check it out on May 4.
Safe: Season 1 — May 10
Aside from his stint as President John F. Kennedy on Season 2 of The Crown, Michael C. Hall hasn't graced the small screen since Dexter wrapped in 2013. But this month will mark his triumphant return as he headlines the upcoming series Safe. In Safe, Hall stars as a father of two who has to take matters into his own hands when one of his daughters goes missing. As he digs deeper into his seemingly picturesque suburban community, he finds some skeletons that he never expected. The entire first season of Safe drops on May 10. Don't miss it.
Bill Nye Saves the World: Season 3 — May 11
The Science Guy is back again with a new season of his Netflix show Bill Nye Saves the World. The series hasn't been met with much fan praise so far, although audiences did seem to warm up to Nye a little during the second season.
In the upcoming third season, Bill Nye will tackle issues including evolution, food science, and stem cells with a host of celebrity guest stars. Check it out on May 11.
Spirit Riding Free: Season 5 — May 11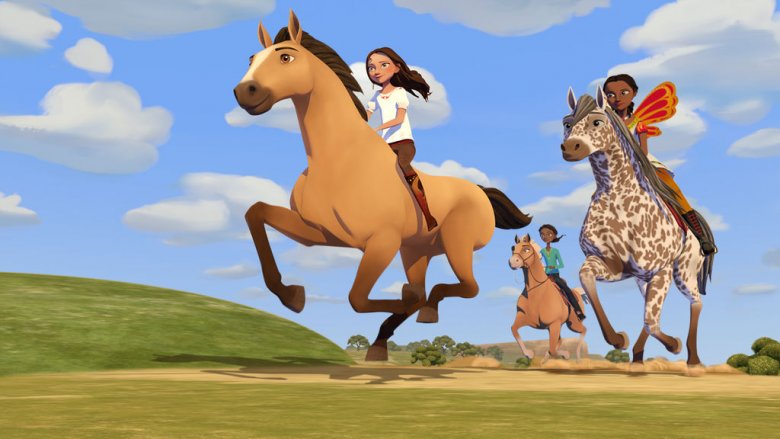 Lucky and Spirit are coming back with a whole new round of adventures in the new season of this Dreamworks animated series. Last season, Lucky learned how to serve ice cream and finally got along with her Aunt Cora, and Lucky came closer than ever to finding his family. Where will Season 5 take us? Only time will tell! Find out on May 11.
The Kissing Booth — May 11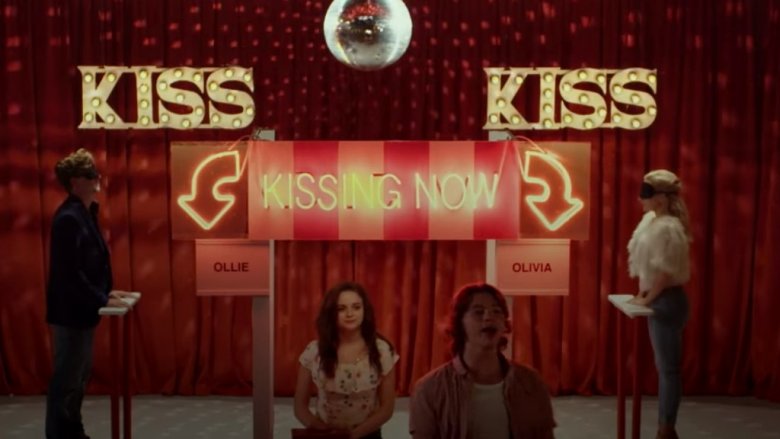 The Kissing Booth is a book that was written by 17-year-old Beth Reekles and originally posted to an online story sharing website. After it generated a ton of online buzz, publishing giant Random House picked up the book and published it as a paperback. With that kind of pedigree, you can definitely expect quite a bit from the upcoming film.
Like the book, the film adaptation is a teen drama about a girl who finds herself face to face with the hottest boy in school — and her longtime crush — in a carnival kissing booth. Should she kiss him, even though he's also the brother of her best friend? Keep a defibrillator on hand, because these plot twists are truly heartstopping. Look for The Kissing Booth on May 11.
Evil Genius — May 11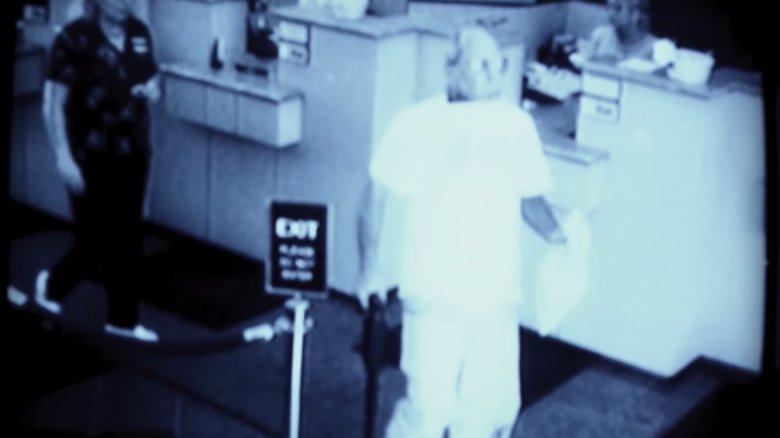 Netflix brings something new to the documentary table every month, and this May they're adding Evil Genius, a four-part exposé on the so-called "pizza bomber heist" that happened in Pennsylvania in 2003. The robbery involved a pizza delivery man who walked into a bank with a bomb collar around his neck — a collar which later exploded after he was apprehended by the police.
Evil Genius examines new details in the case and takes a closer look at the mastermind behind the whole, messed up episode. Tune in for all the twists and turns on May 11.
The Who Was? Show — May 11
Based on the popular series of kids' books, The Who Was? Show is a new educational show designed to teach grade-school children about important historical figures like Benjamin Franklin, Neil Armstrong, and Mother Teresa. With a mix of comedy and historical facts, this upcoming show should be on any parents' must-watch list for the kids. The first season comes blasting out of the past on May 11.
Cargo — May 18
Starring Martin Freeman, Cargo is about a man in a zombie apocalypse who has to find a way to care for his infant child even though he himself is becoming infected.
Cargo is based on the 2013 short film of the same name, which is seriously one of the most emotional six and a half minutes you're likely to watch anytime soon. If the film is as good as the short — and can manage to offer some fresh surprises — it's bound to be a hit. The feature-length film boasts the same directors as the short film, so hopefully the story will translate well to a longer runtime. Look for Cargo to stream on Netflix on May 18.
Catching Feelings — May 18
After premiering at the Los Angeles Film Festival in 2017, this critically praised South African comedy finally snagged a distributor in the form of Netflix. The story is a quiet look at a young teacher and his wife whose lives suddenly change when a famous writer moves in with them. Equal parts hilarious and heartwarming, Catching Feelings looks like another great addition to the Netflix lineup. Check it out on May 18.
Inspector Gadget: Season 4 — May 18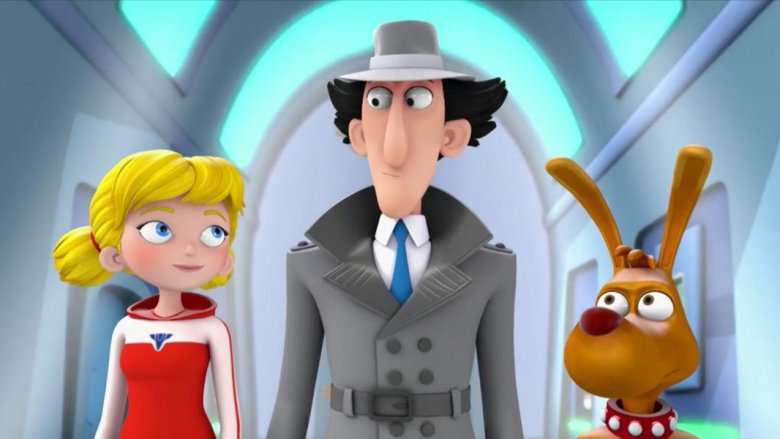 Go go gadget season 4! In the brand new season, the eponymous inspector is back with even more goofy antics and technological crime-stopping in the show critics are calling...well, they're not really calling it anything. It doesn't look like very many critics have actually watched it. And it doesn't honestly look like very many regular people have watched it either. Season 4 go-go-gadget-skis quietly onto your streaming device on May 18.
Mob Psycho 100: Season 1 — May 22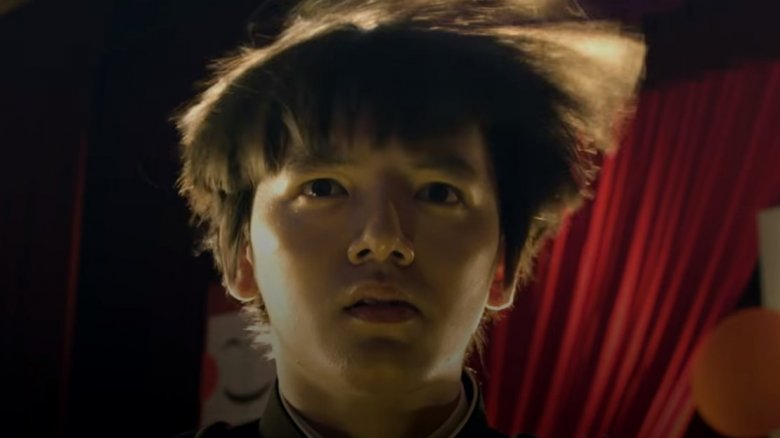 What's in a name? It depends. If the name is Mob Psycho 100, there better be some interesting things happening. Fortunately, there are. Based on an anime that's based on a manga, Mob Psycho 100 is about a quiet middle schooler named Shigeo Kageyama who begins developing dangerous psychic powers. All he wants to do is have a normal life, but to do that he'll have to figure out a way to control his powers — and his emotions. The upcoming live-action series drops on May 22.
Terrace House: Opening New Doors: Part 2 — May 22
This unusual Japanese reality show is something of a sleeper hit with Western audiences, offering a glimpse into the lives of a group of young people living together in the same house. Opening New Doors is the third rendition of the popular series and sees a new group living in a cabin in the woods. If you haven't checked it out yet, now's the time. Part 2 of Terrace House: Opening New Doors hits Netflix on May 22.
Explained — May 23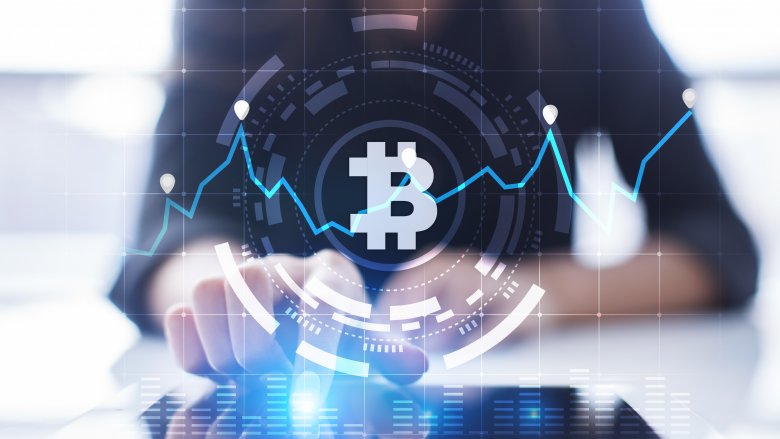 Shutterstock
Ever wondered how cryptocurrencies work? How about what goes on behind the scenes of the K-pop industry? Netflix's new docu-series Explained looks into obscure topics like these to shed light on some of the oddest mysteries of our time. You can catch the whole show when it drops on May 23.
Fauda: Season 2 — May 24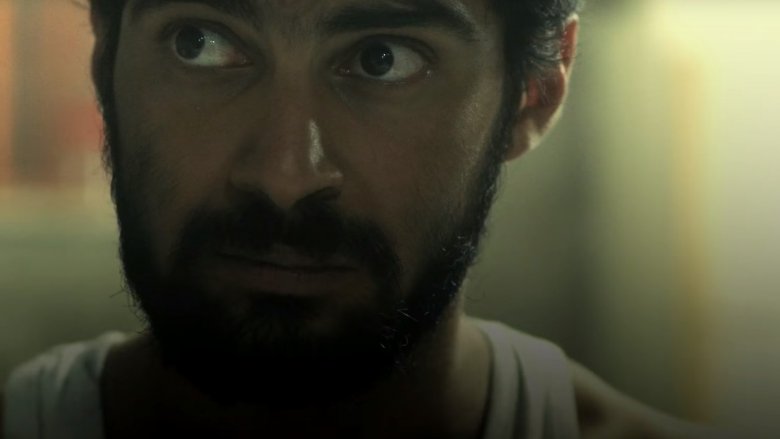 Possibly the highest rated show you've never heard of, Fauda is an Israeli political thriller that was voted 2017's best international show by The New York Times. Season 1 followed a military unit on the hunt for a diabolical terrorist. If Season 2 follows in the same footsteps, you can bet that it'll be packed with action, drama, and political intrigue. Find out on May 24.
Ibiza — May 25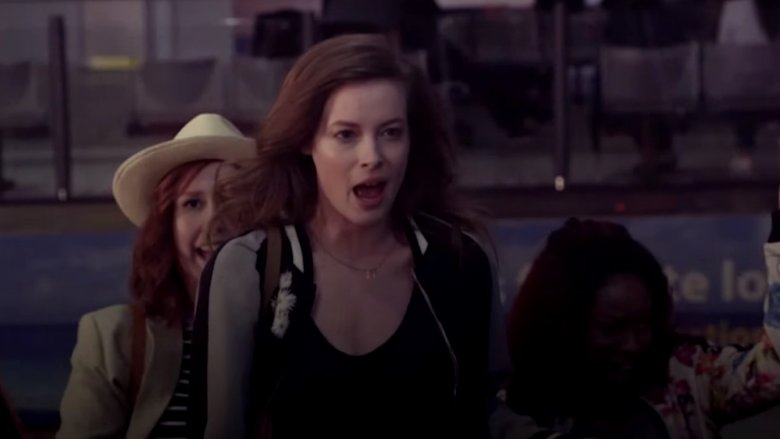 In this romantic comedy, Gillian Jacobs stars as a woman who takes a working trip to Spain — with her best friends in tow — and ends up on a search for a famous DJ on the island of Ibiza. Phoebe Robinson and Saturday Night Live's Vanessa Bayer costar, along with Game of Thrones' Richard Madden, who played everyone's favorite Wolf Boy, Robb Stark. Look for it on May 25.
The Toys That Made Us: Season 2 — May 25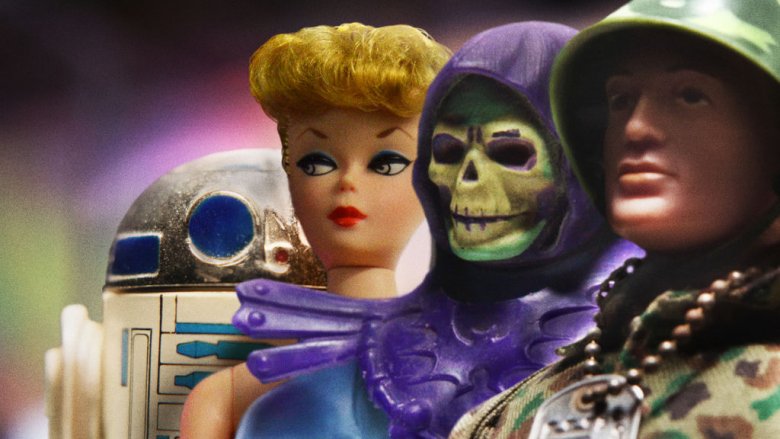 Netflix's documentary series The Toys That Made Us takes a nostalgia-fueled look at some of the most iconic toys of the '80s and '90s, from Star Wars figures to He-Man toys. But with only four episodes in the first season, fans of plastic action were definitely clamoring for more.
Season 2 will delve into the rich stories behind even more toys, with Legos guaranteed on the horizon as well as a trip to the other side of the galaxy with a deep dive into the numerous disasters that plagued Star Trek toys. Look for it on May 25.
Trollhunters: Part 3 — May 25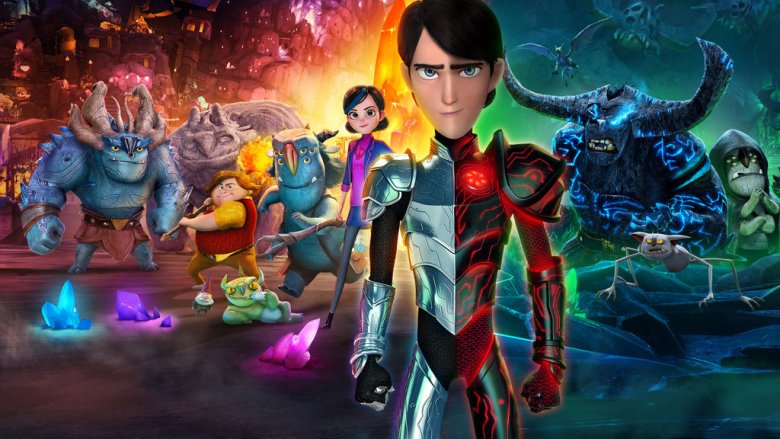 Few animated shows have garnered as much praise — or been surrounded by as much tragedy — as Dreamworks' Trollhunters. Spearheaded by Guillermo del Toro, the show is about a boy who uses a magical amulet to travel to the realm of trolls. After the passing of Anton Yelchin, who voiced the main character, Guillermo decided to go ahead and release Part 2 as Yelchin's vocals were already recorded. In what direction they'll take Part 3 remains to be seen, but we'll all find out on May 25.
Sara's Notebook — May 26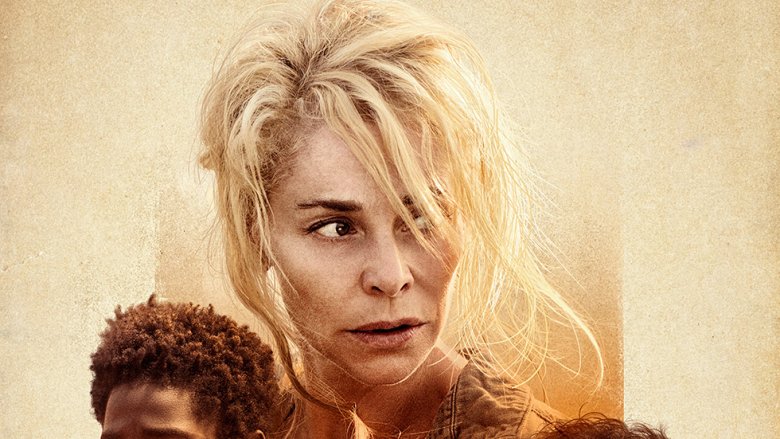 Years after Laura's sister goes missing in the Congo, a photo turns up that may give Laura a clue to her sister's whereabouts. She decides to head deep into the jungle — an area rife with violent warlords — to track down her sister and get her home safely. Filled with high-stakes adventure and drama, Sarah's Notebook looks like a sure winner for Netflix this month. Look for it on May 26.
The Break with Michelle Wolf — May 27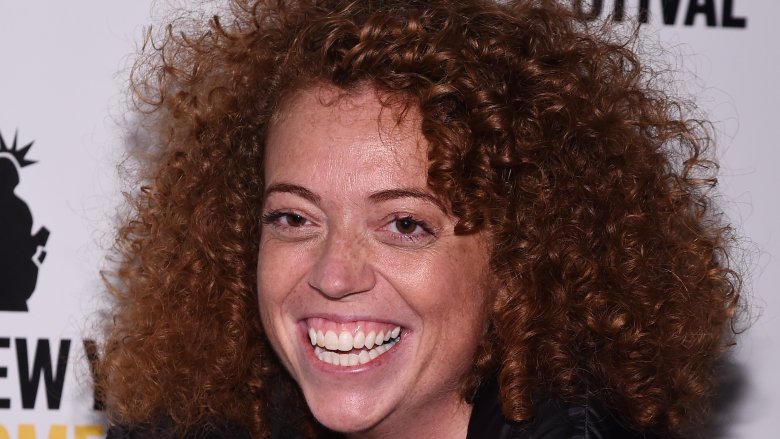 Getty Images
Netflix has enjoyed some success with its weekly series like The Joel McHale Show and My Next Guest with David Letterman, and they're apparently eager to explore the format a little more. The Break with Michelle Wolf will see The Daily Show's Michelle Wolf hosting a weekly sketch comedy show. Netflix hasn't released many details about this upcoming series, so we'll all have to wait until May 27 to find out what it's like.
Unbreakable Kimmy Schmidt: Season 4 — May 30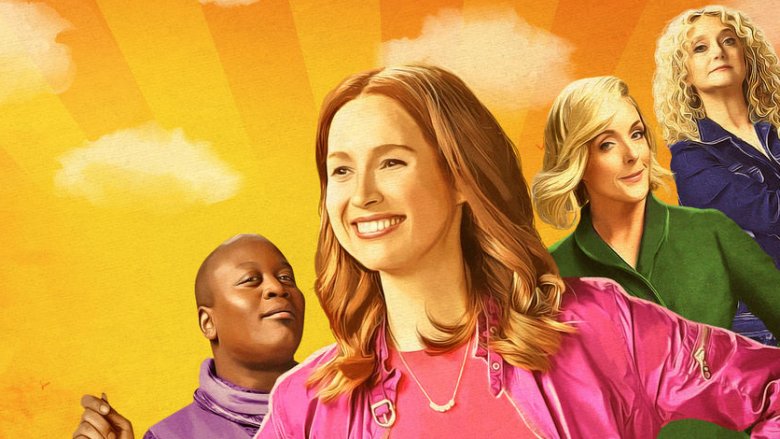 Three seasons after leaving her underground cult bunker, Kimmy Schmidt is still going strong. Unbreakable Kimmy Schmidt returns for a fourth season this May, which will see the main cast returning for more drama and hijinks. Look for it on May 30.
Original stand-up comedy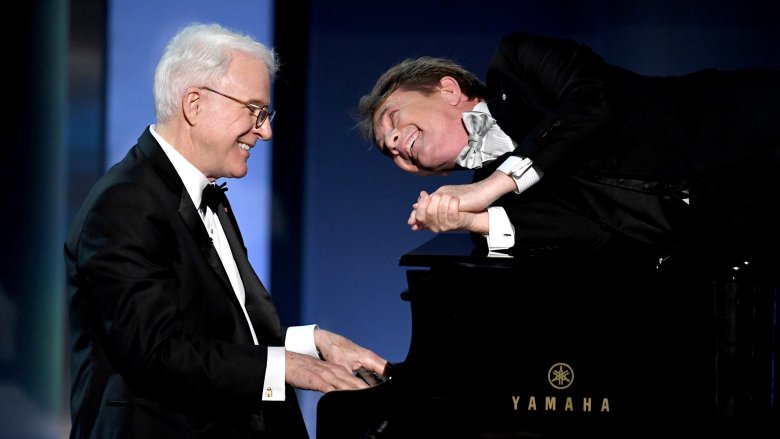 Getty Images
Big changes are on the horizon for stand-up fans this May. John Mulaney kicks off the month with his new special Kid Gorgeous Live at Radio City. And on the 8th, look for Hari Kondabolu: Warn Your Relatives.
On May 13, Ali Wong takes shots at parenthood, children, and pregnancy with her brand-new special Hard Knock Wife, followed by Tig Notaro Happy to Be Here on May 22.
Finally, May 25 sees the reunion of comedy greats Steve Martin and Martin Short as they land on Netflix with An Evening You Will Forget for the Rest of Your Life.
That's all the Netflix originals coming in May. Now let's turn to all the other movies and shows you can look forward to this month.
Action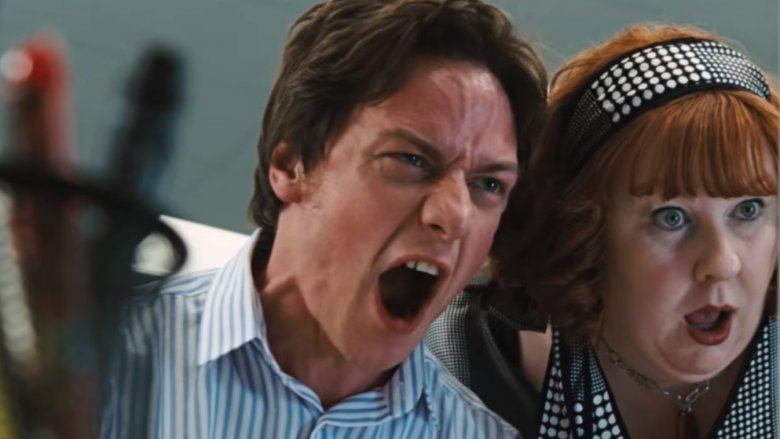 It's high-stakes action all the way this May, with new movies like The Bourne Ultimatum and Hellboy II: The Golden Army coming to Netflix's lineup on the 1st of the month. On the 16th, look for Wanted (pictured above) and The Kingdom to fulfill all those action needs.
May 1
Hellboy II: The Golden Army (2008)
The Bourne Ultimatum (2007)
May 2
Jailbreak (2017)
May 16
Wanted (2008)
The Kingdom (2007)
Comedy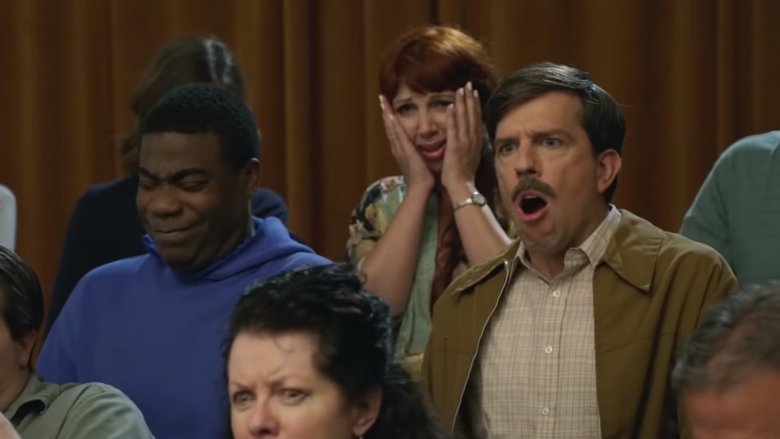 You'll also be able to scare up plenty of laughs this month, with a whole host of new comedy films making their way to the streaming service. The first of the month will see Amelie, Beautiful Girls, Harold & Kumar Escape from Guantanamo Bay, and The Clapper (pictured above), to name a few.
On the 16th, Netflix is dropping the double tap of Mamma Mia! and The 40-Year-Old Virgin, because the best comedies are the ones you can relive time and time again.
May 1
Amelie (2001)
Beautiful Girls (1996)
Harold & Kumar Escape from Guantanamo Bay (2008)
Mr. Woodcock (2007)
Sliding Doors (1998)
The Clapper (2017)
May 4
No Estoy Loca (2018)
May 9
Dirty Girl (2010)
May 16
Mamma Mia! (2008)
The 40-Year-Old Virgin (2005)
May 20
Some Kind of Beautiful (2014)
Drama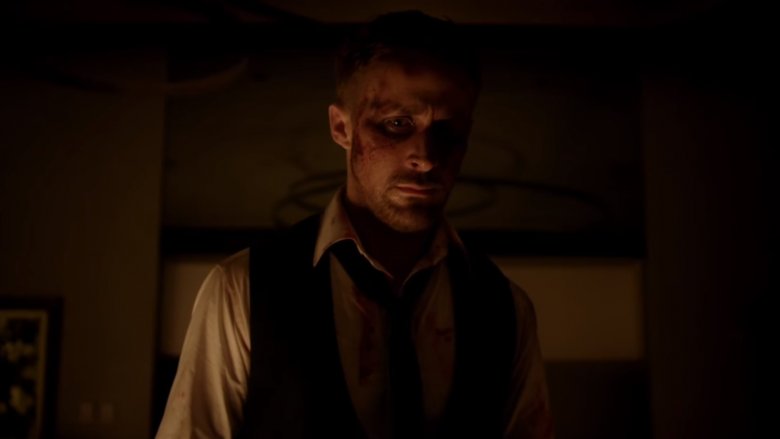 One look at Netflix's upcoming drama additions proves that May just keeps getting better and better. Early in the month, we'll see the arrival of God's Own Country and My Perfect Romance. On the 14th, check out The Phantom of the Opera, and the day after that, look for Only God Forgives, Nicolas Winding Refn's hard-hitting crime drama (pictured above). That's definitely a selection to get excited about.
May 1
God's Own Country (2017)
My Perfect Romance (2018)
May 14
The Phantom of the Opera (2004)
May 15
Only God Forgives (2013)
Documentary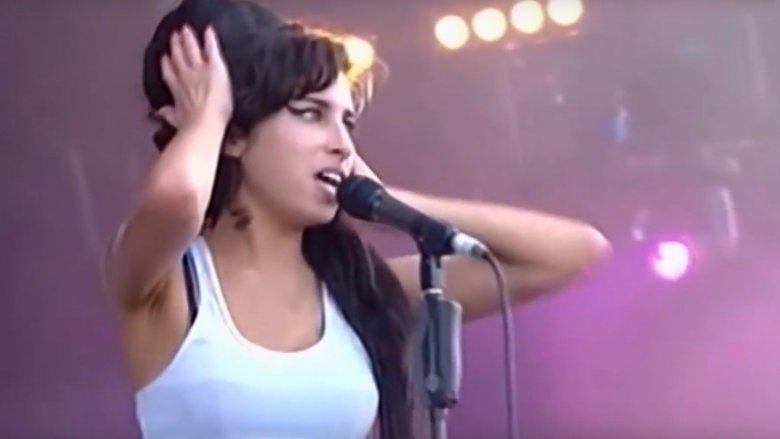 Netflix's original documentaries are always thought-provoking and entertaining, but you can't forget about their other selections every month. In addition to original offerings like End Game and Explained, keep your eyes peeled for 27: Gone Too Soon, a fascinating glimpse into the surprisingly long list of rockers who passed away at the age of 27 (pictured above). That arrives on the first, along with A Life of Its Own: The Truth About Medical Marijuana and The Carter Effect.
Other documentaries to dig through this month include Faces Places on May 5, Survivors Guide to Prison on May 24, and Bombshell: The Hedy Lamarr Story on May 31.
May 1
27: Gone Too Soon (2018)
A Life of Its Own: The Truth About Medical Marijuana (2016)
The Carter Effect (2017)
The Strange Name Movie (2017)
May 5
Faces Places (2017)
May 16
89 (2017)
May 24
Survivors Guide to Prison (2018)
May 31
Bombshell: The Hedy Lamarr Story (2017)
Family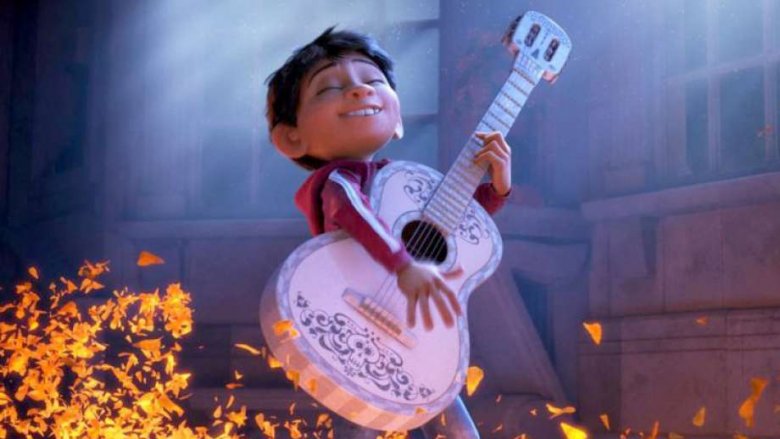 Family time is going to get even better in May, with over half a dozen new releases hitting Netflix. Highlights include Shrek on the first and Bridge to Terabithia on the 19th. And on the 29th, Netflix is bringing in Disney Pixar's Coco (pictured above). If you missed it in theaters, this heartwarming story follows a young Mexican boy who dreams of being a musician, even though his family has outlawed music. When he gets magically transported to the underworld, he'll learn a valuable lesson about friendship, family, and, of course, the power of song.
May 1
Hachi: A Dog's Tale (2009)
High School Musical 3: Senior Year (2008)
Pocoyo & Cars (2015)
Pocoyo & The Space Circus (2009)
Shrek (2001)
May 19
Bridge to Terabithia (2007)
May 29
Coco (2017)
Thriller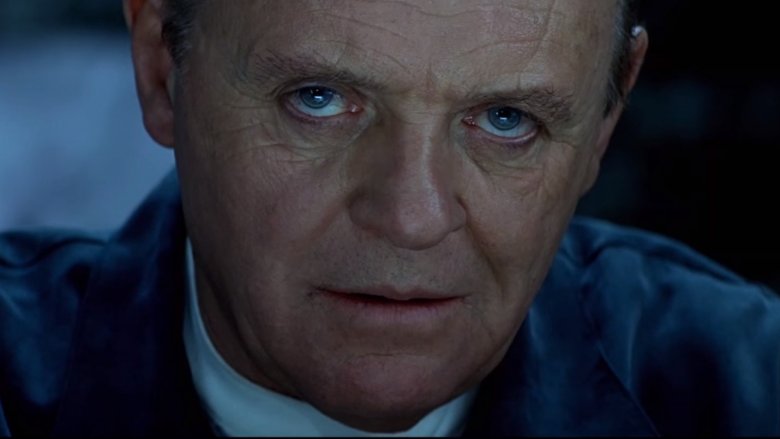 Hold your breath and don't make a sound. Netflix is sneaking some brand new chillers and thrillers into their selection, with plenty of great films to scare the pants off even the most die-hard horror fan. Several classics are showing up in May, including Red Dragon (pictured above) and Scream 2, both of which arrive on the first.
But Netflix also has plenty of new releases, Such as Darc, coming May 1, Desolation, coming May 8, and Small Town Crime, which arrives on May 19. If that lineup doesn't terrify you, nothing will.
May 1
Darc (2018)
Reasonable Doubt (2014)
Red Dragon (2002)
Scream 2 (1997)
The Reaping (2007)
May 8
Desolation (2017)
May 19
Small Town Crime (2017)
Television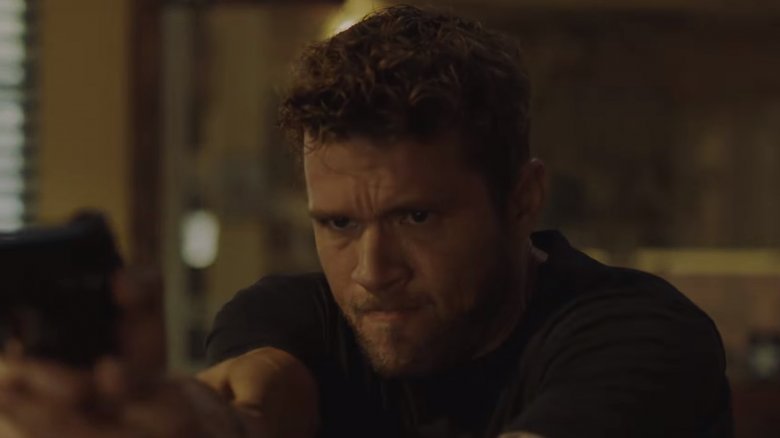 On the television front, viewers will have plenty to choose from this may. If you're looking for kids' shows, Netflix has you covered with Season 1 of Barbie Dreamhouse Adventures and Season 2 of Yu-Gi-Oh! Arc-V on the first. For more grown-up fare, look out for new seasons of Girlfriends' Guide to Divorce on the 15th, Scandal on the 19th, and Shooter (pictured above) on the 22nd.
May 1
Barbie Dreamhouse Adventures: Season 1 (2018)
Queens of Comedy: Season 1 (2001)
Simon: Season 1
Yu-Gi-Oh! Arc-V: Season 2 (2015 – 2016)
May 15
Girlfriends' Guide to Divorce: Season 4 (2017)
Grand Designs: Seasons 13 – 14 (2013 – 2014)
The Game 365: Seasons 15 – 16
May 19
Scandal: Season 7 (2017)
May 21
Señora Acero: Season 4 (2017 – 2018)
May 22
Shooter: Season 2 (2017)