The Big Bang Theory's Kunal Nayyar Weighs In On Raj's Bittersweet Ending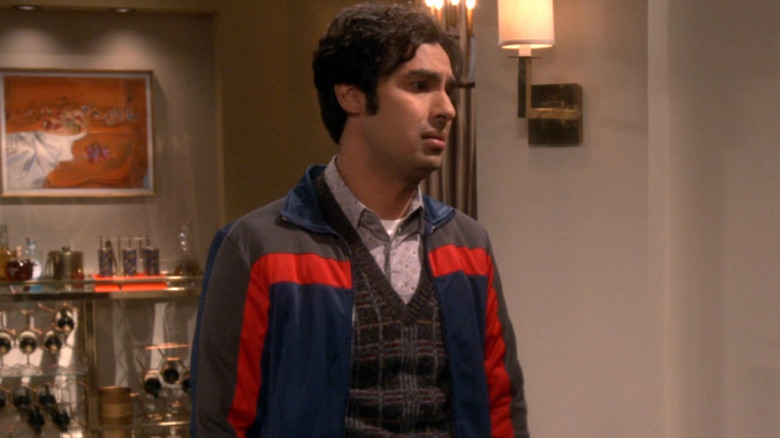 CBS
"The Big Bang Theory" follows a group of physicists who band together to overcome the ups and downs of work, life, and relationships. While Sheldon Cooper (Jim Parsons) is known for his sacred spot on the couch, astrophysicist Raj Koothrappali (Kunal Nayyar) is known for his shyness around women. The mere sight of a woman often leaves him speechless, which is why a library is the perfect place for a date with his crush Lucy (Kate Micucci) in Season 6, Episode 18, "The Contractual Obligation Implementation."
Raj's quest for romance takes a turn when he falls for Emily Sweeney (Laura Spencer) and tries to date both Lucy and Emily during Season 7. While his relationships with Lucy and Emily don't work out, hope is renewed in Season 12, Episode 3, "The Procreation Calculation." Raj meets Anu (Rati Gupta), to whom he is arranged to be married. But a false hunch about an affair and the real announcement of Anu's job stop the couple in their tracks.
By the end of the show, Leonard (Johnny Galecki), Penny (Kaley Cuoco), Sheldon, Amy (Mayim Bialik), Howard (Simon Helberg), and Bernadette (Melissa Rauch) are happily married, and some fans are not happy about Raj staying single. In the subreddit r/bigbangtheory, for instance, u/antisocial_TCfan expressed, "It doesn't seem fair that Raj doesn't find his match. Even Stuart gets a girl!" But Nayyar is sharing why he feels it was a good idea.
Nayyar believes that Raj's ending is a poignant one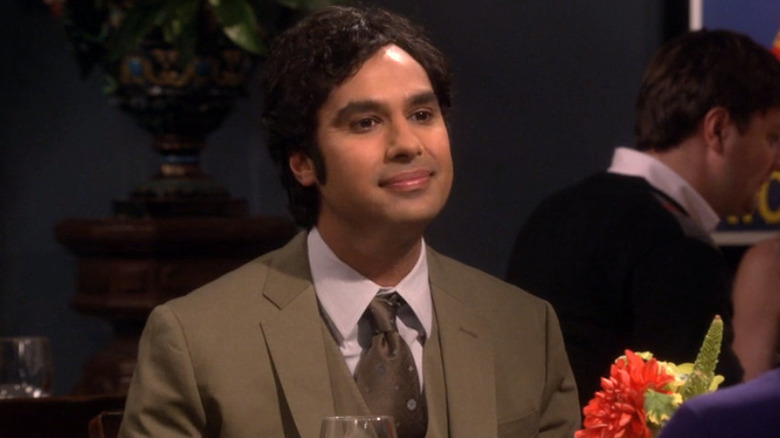 CBS
At a Q&A with the Oxford Union, Kunal Nayyar said that Raj Koothrappali's ending was fitting, in a way. "It could have been easy that he found someone, but I think it's something poignant that the one character that believed so much in true love was the one that never found it," he shared.
Executive producer Steve Holland explained the reasoning behind this choice in an interview with Glamour. "It just felt like we didn't need to leave everyone in a relationship at the end of the show. Also, it felt like life was going to go on for these characters. ... There'[re] more adventures for them to go on, we just weren't going to see those stories anymore," he said. While speaking with the Oxford Union, Nayyar said that he agreed that not every loose end needed to be tied up at the end of the series but hopes that Raj found love after the show ended.
Despite Raj's single status, in Season 12, Episode 24, "The Stockholm Syndrome," the power of friendship is on full display. During his acceptance speech for a Nobel Prize in Physics, Sheldon applauds his friends, calling them his family. So while Raj does not find love at the end of the show, he finds love in a group of friends that have become his family.