Rick Moranis Turned Down A Cameo In Ghostbuster's Female-Led Reboot Because It 'Didn't Appeal' To Him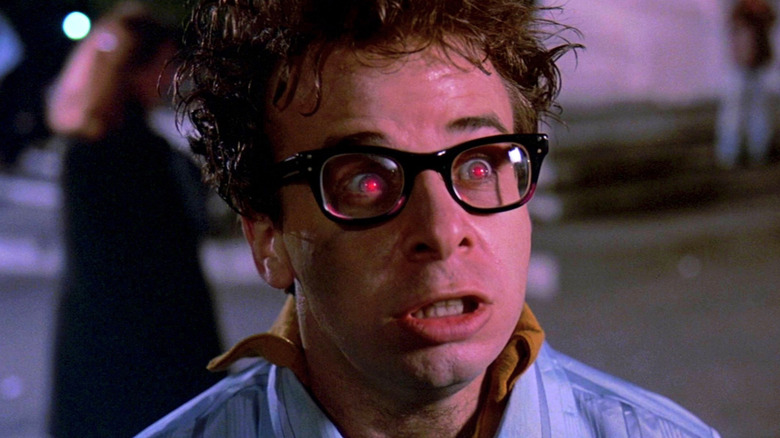 Sony Pictures Releasing
"Ghostbusters: Answer the Call," better known as the all-female "Ghostbusters" reboot, premiered in theaters in 2015. If you were on the Internet around that time, you're no doubt aware of the severe backlash that film received, so we won't delve into that here. But one person who had an early inkling that the film wouldn't turn out great was original "Ghostbusters" cast member Rick Moranis.
As "Ghostbusters" fans fondly remember, the Canadian comedy icon played the nerdy accountant Louis Tully in the first two films, getting possessed by Vinz Clortho in the first film, and becoming a full-fledged Ghostbuster to take down Vigo the Carpathian in the second. Many of Moranis' fellow castmembers had cameos in "Answer the Call," including Dan Aykroyd, Bill Murray, Ernie Hudson, Annie Potts, and Sigourney Weaver. Even Harold Ramis made a posthumous appearance as a sculpted bust in a university scene. On top of that, "The Office" star Brian Baumgartner almost had a cameo, also.
Given how many stars agreed to revisit the series, it might seem curious why Moranis declined. However, he had a valid reason why.
Moranis is choosy, and he just wasn't into the script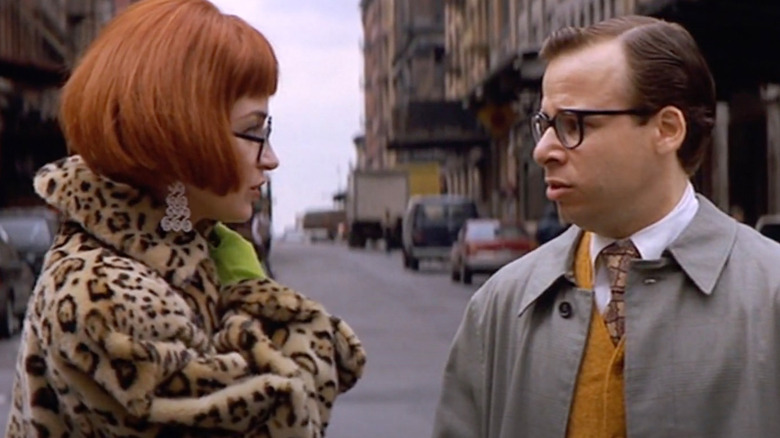 Sony Pictures Releasing
In 2015, Moranis, then 62, addressed this question in a rare interview with The Hollywood Reporter. In it, he explained that he wasn't excited about the script. "I wish them well," Moranis said. "I hope it's terrific. But it just makes no sense to me. Why would I do just one day of shooting on something I did 30 years ago?"
Moranis also explained his extended absence from acting altogether. Although he hasn't appeared in any blockbusters like he did in the 1980s and 1990s, he's not officially retired from acting. After his wife Ann died of breast cancer, Moranis took a hiatus from acting in 1997 to focus on raising his two young children. He did continue writing and voiceover projects, including voicing the role of Rutt in "Brother Bear," as well as several commercials in Canada. While other acting offers have come in, Moranis is selective.
"It's hard to come up with original material," Moranis continued. "Occasionally, they get it right or else they wouldn't attempt to do these [reboots]. I'm surprised that Disney hasn't done 'Honey, I Shrunk the Grandkids.' But I'm happy with the things I said yes to, and I'm very happy with the many things I've said no to. Yes, I am picky, and I'll continue to be picky. Picky has worked for me."
Of course, Moranis also did not return for a cameo in "Ghostbusters: Afterlife," the 2021 Jason Reitman-directed sequel to "Ghostbusters II" that starred Paul Rudd, Carrie Coon, and Finn Wolfhard, and featured many cameos from other castmembers like Murray, Aykroyd, and Potts. That time, Moranis didn't even bother to offer a public explanation for why he wasn't involved. So, most likely the matter is closed.