Grey's Anatomy Newcomer Adelaide Kane Calls The Show's Doctor Boot Camp A 'Sterile Playground'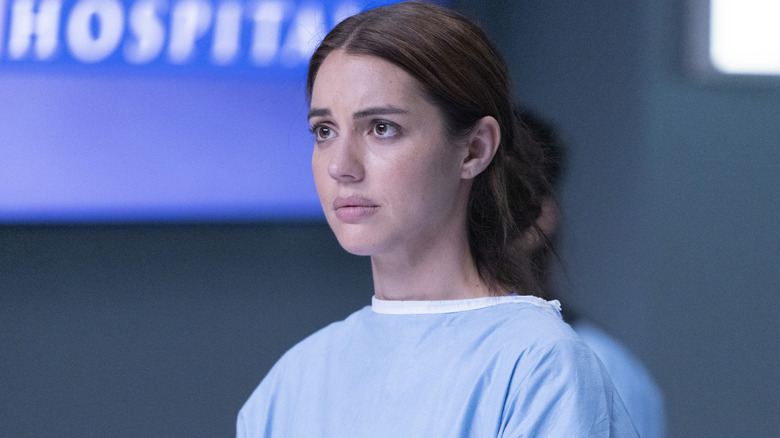 ABC/Liliane Lathan
Ever since its premiere way back in 2005, ABC's "Grey's Anatomy" upended the typical medical procedural drama by adding a strong dose of humor to the proceedings. Created by showrunner Shonda Rhimes — who would go on to create "Scandal," "How to Get Away with Murder," and "Station 19" — the dramedy helped launch her career and make her the most prolific Black female showrunner in TV history. The series has run for so long that it can really be divided into the career and personal life-defining eras based on the lead character Meredith Grey's (Ellen Pompeo) interpersonal and professional relationships.
"Grey's Anatomy" continues to thrive with new doctor of medicine residents gracing the doors of Grey Sloan Memorial Hospital. The series has reinvented itself once again with the addition of Harry Shum Jr. (Benson Kwan), Niko Terho (Lucas Adams), Alexis Floyd (Simone Griffith), Midori Francis (Mika Yasuda), and "Reign" star Adelaide Kane as Jules Millin (via Deadline).
Kane has spoken candidly about the initial "Doctor Boot Camp" that newcomers to the long-running series go through, which includes some surprising procedures to help capture the authenticity of the program's hospital setting. Here is what the actor had to say.
Grey's Anatomy newcomers have to learn basic medical techniques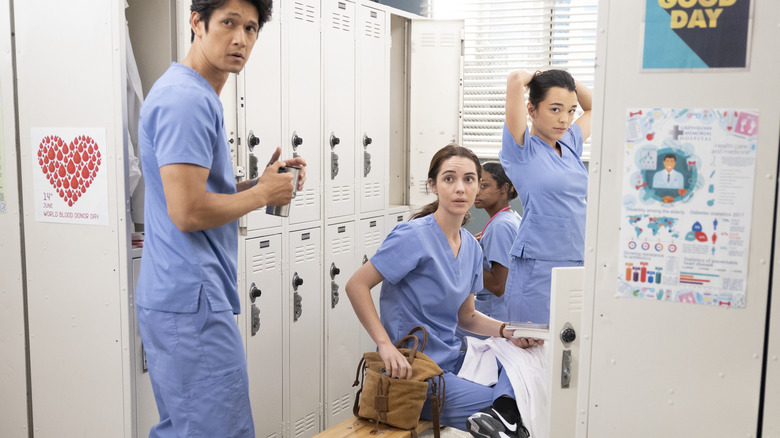 ABC/Liliane Lathan
In a cast interview with E! News, Adelaide Kane revealed some surprising methods of preparation she and her new cast mates went through before filming their first episode of "Grey's Anatomy." When asked by the presenter if coming to the series was similar to joining a medical drama amusement park, Kane replied, "A little bit, yeah. Especially since we started out with like a two-week boot camp, which was really super fun. They taught us how to suture, how to check for heartbeats, how to listen for breath sounds, how to intubate people."
The actor then revealed how the crash-course training ramped up as she and her new co-workers were "thrown right on" to the details that come with surgery. Kane continued by observing, "It's insane. There is so much to touch and pick up, and you have so many tools in your hands. It's like a very grown-up and sterile playground." Kane's words harken back to the authenticity that made people fall in love with the medical drama over 15 years ago.
Speaking to Nylon, Kane was asked about her thoughts on the start of the series and said, "It definitely has that feeling, that nod to the beginning and a gentle, fresh start." She continued by adding how honoring the early seasons of the program was important to her when approaching her character — with some help from medical boot camp as well.