Who Was NCIS' Fred Tate?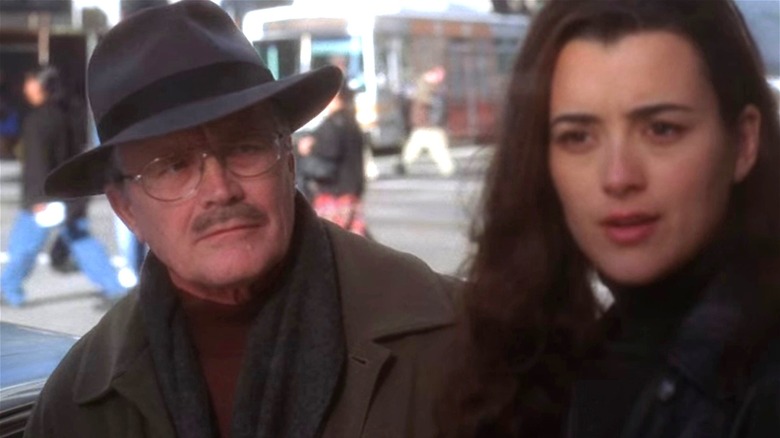 CBS
We may receive a commission on purchases made from links.
One of the most unfortunate aspects of having a show survive on-air for nearly 20 years (as is the case with the beloved police procedural "NCIS") is that some cast and crew members will inevitably pass away due to the sheer length of time the series runs. "NCIS" is no stranger to loss — both on-screen and behind the scenes.
Some of the most notable "NCIS" actors who have passed include Vachik Mangassarian, Heath Freeman, Gregory Itzin, and Miguel Ferrer (who starred for seven seasons on "NCIS: Los Angeles" as Assistant Director Owen Granger). One of the most prominent behind-the-scenes losses is that of producer's assistant Harriet Margulies, who received a tribute on-air after her unexpected death in 2021 (via Hello Magazine).
A similar tribute was recently aired during "NCIS" Season 20, Episode 13, paying homage to the late Fred Tate. Here's everything we know about Tate, and why he was such an integral part of the "NCIS" team behind the scenes.
Fred Tate was the stand-in for David McCallum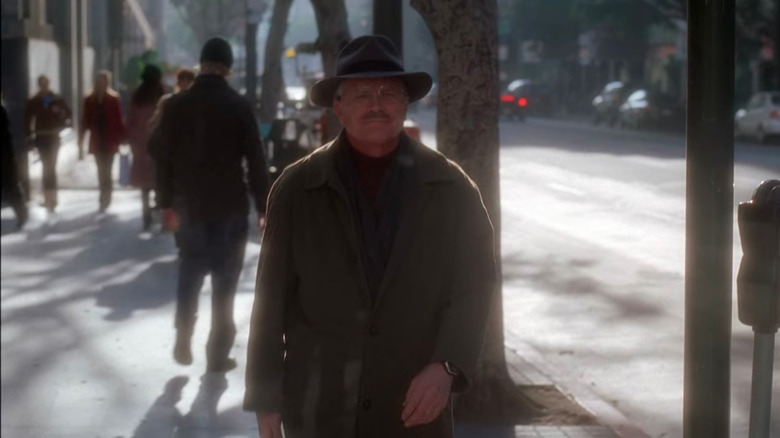 CBS
Although some fans will have undoubtedly heard of Fred Tate before or seen his name in the credits, for many this tribute in Episode 13 may be the first time they've heard of him — despite his being an integral part of the series since its very first season. From Season 1 all the way up until Season 19, Tate worked as the stand-in for series staple David McCallum, who plays Donald "Ducky" Mallard in "NCIS."
In television, a stand-in takes on an essential role in preparing each scene: "standing in" for an actor while the crew works on rehearsals, camera blocking, lighting setups, and anything else needed for scene prep. A Facebook post indicates that Tate passed away in December 2022, following a battle with cancer and pneumonia. The tribute itself reads "In memory of our friend and colleague Fred Tate. We will miss you," which further emphasizes just how important he was to the "NCIS" family.
On top of his stand-in work, Tate was also an author who released several books including "The Warren" and "Melanie the Badger," and starred as a minor character in the "NCIS" episode "Blowback" from Season 4 (via IMDb). Although he may not have worked in front of the camera much, it's clear that Tate had an immense impact on "NCIS," and will be greatly missed as the series moves forward.