Sean Astin Knew His Stranger Things Character Was Meant For Him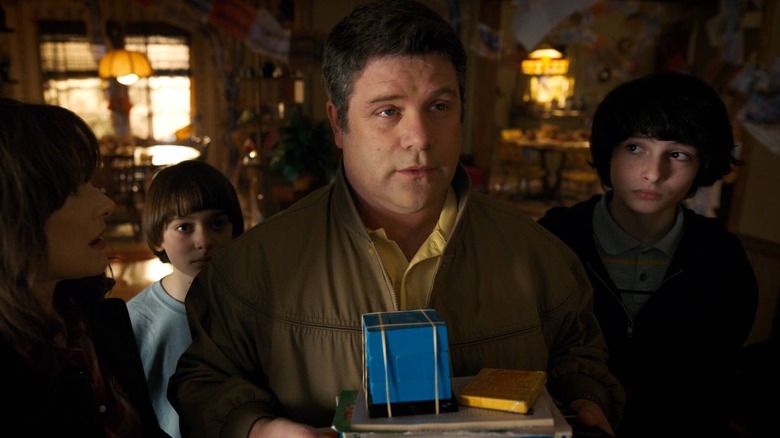 Courtesy Netflix
"Stranger Things" has a bit of a reputation when it comes to character deaths. Basically, the show seems afraid to kill off anyone in the main cast, but it has no problem dispatching individuals who are only around for a single season. This was seen most recently in Season 4 when Eddie Munson (Joseph Quinn) heroically gave his life to save his friends after being on the run the entire season. Most fans were heartbroken when he lost his life in the Upside Down, but for some, they still haven't gotten over the untimely demise of sweet, innocent Bob Newby (Sean Astin).
Bob's introduced in Season 2 as Joyce's (Winona Ryder) new love interest, putting him at odds with Hopper (David Harbour). The man didn't seem to have a mean bone in his body, but that didn't stop him from getting attacked by Demodogs in the Season 2 finale. It seemed like an unfair death for someone so kind, and it set a standard the show has followed ever since.
Still, Sean Astin holds a special place in the "Stranger Things" mythos, and he's spoken about how the role appeared specifically designed for him.
Sean Astin originally auditioned for a different character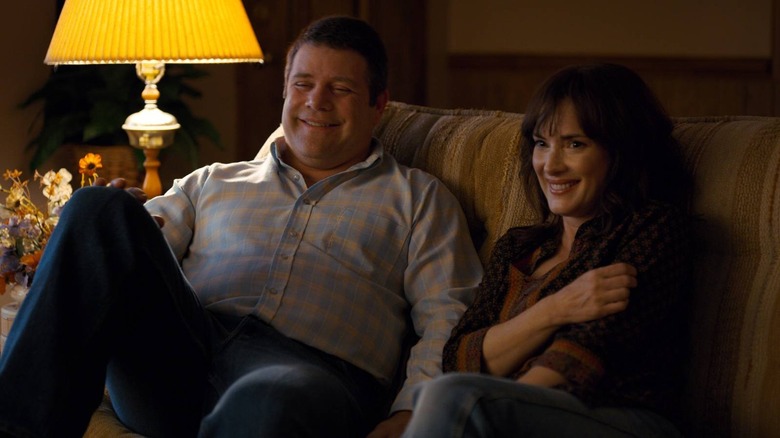 Courtesy Netflix
Sean Astin is no stranger to nerd culture. As a child, he played Mikey in "The Goonies," and later in life, he portrayed Samwise Gamgee in "The Lord of the Rings" trilogy. As such, bringing him onboard "Stranger Things" feels like a no-brainer, especially given the show's proclivity to incorporate plenty of '80s nostalgia into the proceedings. When speaking with Variety, Astin mentioned he didn't find it all surprising when he got an email asking him to audition for the Netflix series. 
Interestingly, he stated, "They wanted me to audition for the investigative reporter character, the conspiracy theorist character. And I loved that character and my kids helped me work on the scenes." It sounds like they originally had Astin in mind to play Murray, a role that would end up going to Brett Gelman. The actor went on to explain how he naturally didn't end up with that role, but they called him back for something else. He continued, "It was very clear prepping Bob Newby that it was tailor-made for me. I remember one of the scenes was talking to Will in the car and trying to encourage him to stand up to the monster in his nightmares."
Astin proved to be the perfect fit for Bob, embodying sweet sincerity that Joyce desperately needed at that time in her life. He may have departed the show sooner than most fans would've liked, but he remains an all-time "Strange Things" favorite.