As Breaking Bad Rose To Success, Vince Gilligan's Anxiety Rose With It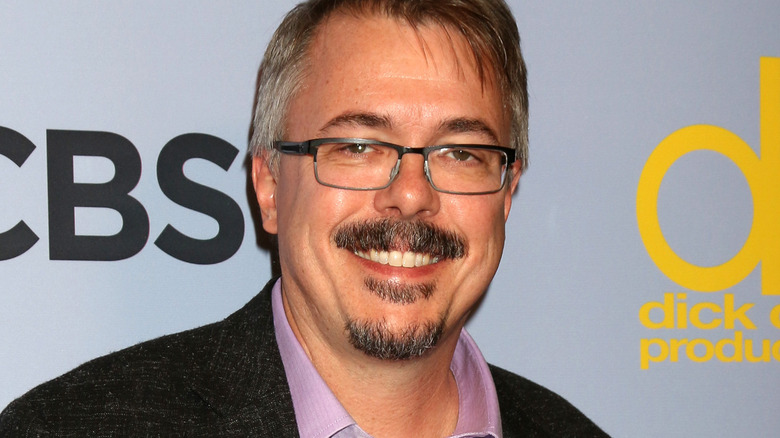 Kathy Hutchins/Shutterstock
On January 28, 2008, a brand new series known as "Breaking Bad" joined AMC's programming lineup. It introduced viewers to a man named Walter White (Bryan Cranston): an accomplished chemist and high school science teacher who takes his life in a surprising new direction upon being diagnosed with lung cancer. He begins producing and selling crystal meth to financially provide for his family ahead of his inevitable death. This sends him head-first into the illegal and incredibly dangerous world of the drug trade — a seedy underground economy he navigates with his former student, Jesse Pinkman (Aaron Paul), at his side.
Though the stakes continually raised as he found himself deeper and deeper into the criminal underworld, White's life made for incredibly entertaining television. "Breaking Bad" became nothing short of a small screen sensation, running for five seasons that stretched from 2008 to 2013. It even went on to spawn a spin-off, "Better Call Saul," which focuses on the shady lawyer and one-liner machine James "Saul Goodman" McGill (Bob Odenkirk), as well as a follow-up film titled "El Camino: A Breaking Bad Movie." That's an astounding level of success for any show, so one has to imagine that one of the most prominent minds behind it all, Vince Gilligan, was quite happy with his creations.
While it stands to reason that Gilligan is satisfied with his "Breaking Bad" franchise, as the original show scaled the mountain of success, he found himself increasingly anxious. Here's why.
Gilligan emotionally struggled to accept that Breaking Bad was a hit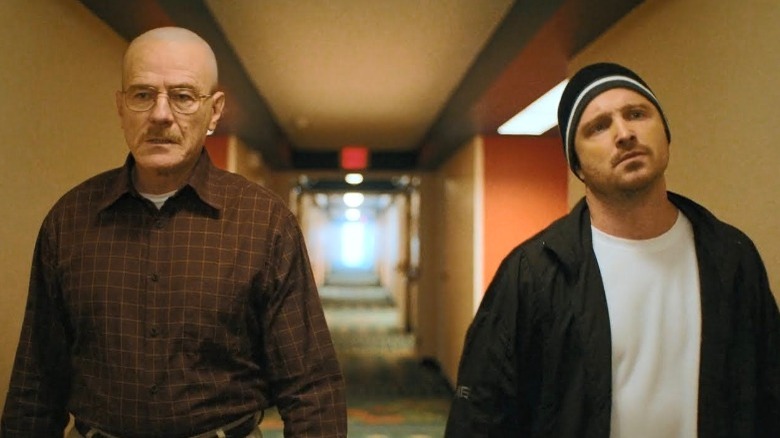 AMC
To commemorate 10 years since the premiere of "Breaking Bad," Vince Gilligan spoke to Den of Geek about the iconic series in 2018. He also touched on how his anxiety evolved over the course of its run, explaining that it didn't go away no matter how well the show was doing. As he explained, his initial worry was that it would be canceled early, which it wasn't. Although, once it became a hit, he still couldn't bring himself to revel in it. "In that moment, maybe you just double down. You say, 'Oh my God. What just happened? This is insane. I'm even more nervous now than I was before,'" Gilligan said of his emotional state during the program's ascent to the top.
Luckily for Gilligan, his anxiety was never justified. "Breaking Bad" got to finish its run on its own terms and it sustained its success until the very end. Still, just because it and its spin-offs turned out so great doesn't mean that Gilligan wants to keep returning to the "Breaking Bad" well from here on out. Following the conclusion of "Better Call Saul," Gilligan told a virtual TCA panel (via Deadline), "I gotta prove to myself that I got something else in me. I'm not a one-trick pony, that's what I'm hoping."
Most would agree that the "Breaking Bad" franchise is one of the few out there that never left fans disappointed. Virtually all of its entries stand on their own two feet, and now that the saga has come to an end, one can only hope that Vince Gilligan is breathing a little easier these days.