Verne Troyer, Austin Powers Actor, Dies At 49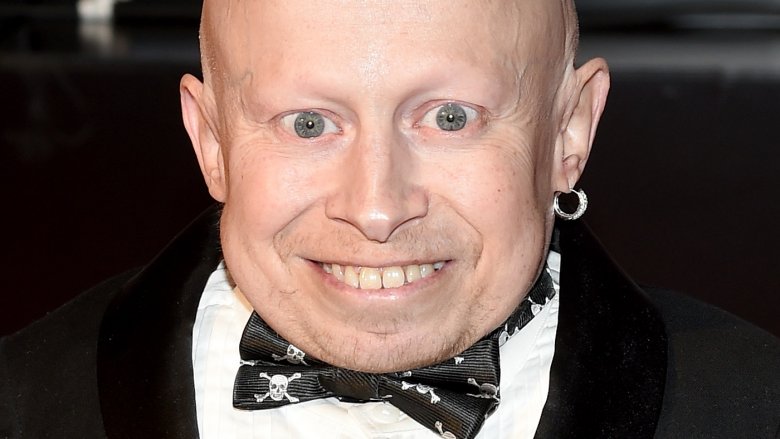 Getty Images
Verne Troyer, the actor best known for playing Mini-Me in the Austin Powers film franchise, has died. He was 49 years old.
News of Troyer's passing was announced in a statement posted to his official Facebook account. 
"It is with great sadness and incredibly heavy hearts to write that Verne passed away today," the statement reads. "Verne was an extremely caring individual. He wanted to make everyone smile, be happy, and laugh. Anybody in need, he would help to any extent possible. Verne hoped he made a positive change with the platform he had and worked towards spreading that message everyday."
The post continues, "He inspired people around the world with his drive, determination, and attitude ...  Even though his stature was small and his parents often wondered if he'd be able to reach up and open doors on his own in his life, he went on to open more doors for himself and others than anyone could have imagined. He also touched more peoples hearts than he will ever know."
Born with achondroplasia, a type of dwarfism, Troyer stood at 2'8" tall. Troyer didn't let his short stature stop him from pursuing an acting career, one that wound up being fruitful and enduring. 
In addition to starring as the clone of Dr. Evil in the Mike Myers-led spy spoof movie series, Troyer played Griphook in Harry Potter and the Sorcerer's Stone, Coach Punch Cherkov in The Love Guru (alongside Myers again), and Percy in The Imaginarium of Doctor Parnassus. His other film credits include Men in Black, Bubble Boy, and Fear and Loathing in Las Vegas. Troyer also made several appearances on reality television series such as Celebrity Big Brother and Celebrity Wife Swap. His final screen performance was a voiceover role as The Gnome in Gnome Alone, an animated comedy movie that has yet to be released. 
Leading up to his passing, Troyer struggled with alcoholism and was reportedly admitted to a hospital earlier in April. An exact cause of death hasn't been confirmed, but Troyer's family did write in the official statement, "Verne was also a fighter when it came to his own battles. Over the years he's struggled and won, struggled and won, struggled and fought some more, but unfortunately this time was too much. Depression and suicide are very serious issues. You never know what kind of battle someone is going through inside. Be kind to one another. And always know, it's never too late to reach out to someone for help."
Our thoughts are with Troyer's loved ones during this difficult time.