George Clooney Is Back In The Director's Chair For Showtime's The Department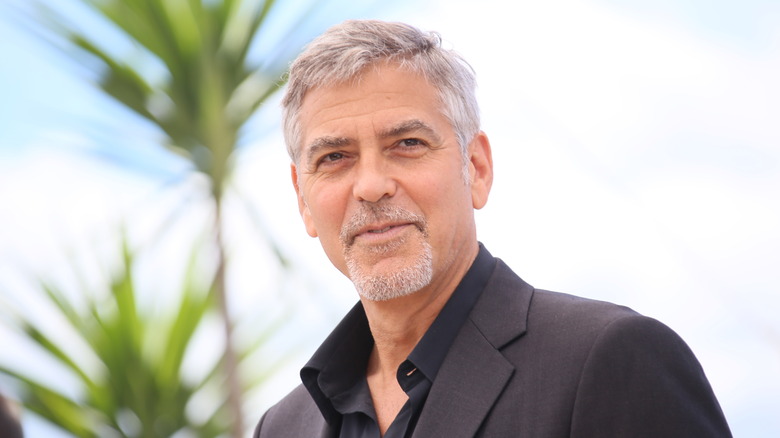 Denis Makarenko/Shutterstock
Many know George Clooney as an actor with credits in iconic films such as "O Brother, Where Art Thou," "Gravity," and more recently, "Ticket to Paradise." What you might not know is that the esteemed actor is also a prolific director, as well. Clooney has directed films like "Confessions of a Dangerous Mind," "The Ides of March," "The Midnight Sky," and more.
Now, Clooney appears to be adding a new TV show to his directorial resume, with the new announcement that the actor and director will be directing Showtime's upcoming political thriller, "The Department." Based on the French series titled "Le Bureau des Legendes," also by Showtime, the series is described as centering on the lives of France's principal external security service, and the "Bureau of Legends," the department in charge of deep-cover agents who live secret lives.
For Clooney, "The Department" is a project that will allow him to wear multiple hats at one time, bringing the French series to life for American audiences.
Clooney is also slated to be an executive producer on the show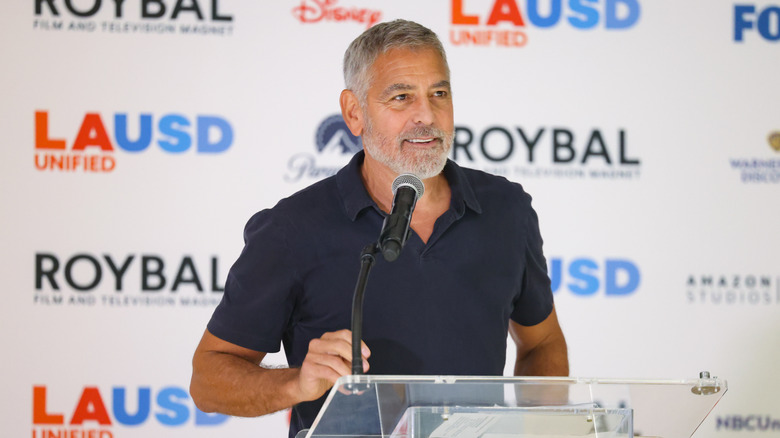 Randy Shropshire/Getty Images
As reported by Variety, "The Department" looks to be a sort of replacement for the Showtime political thriller "Homeland," which ended in 2020.
"Just as 'Homeland' elevated global espionage to new heights, 'The Department' will take viewers even deeper into a world of intrigue and subterfuge with complicated characters who struggle with their own demons as they fight existential threats to the nation and the world," Chris McCarthy, president and CEO of Showtime and Paramount Media, said. George Clooney isn't only directing, but is also serving as executive producer, alongside Grant Heslov, Keith Cox, Nina L. Diaz, David C. Glasser, Ron Burkle, David Hutkin, Bob Yari, Ashley Stern, and Pascal Breton.
With production stated to be starting later in the year, it will likely be a long time before we get to see the French espionage show with Clooney at the helm. However, if it's as interesting as described here, it will hopefully be well worth the wait.