Joan Cusack Says She Was Way Out Of Her Comfort Zone Playing Sheila On Shameless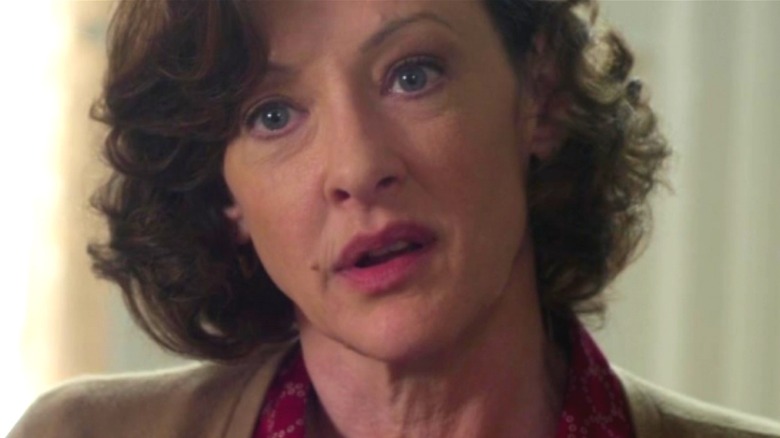 Showtime
Since the 1980s, Joan Cusack has crafted a long resume of comedic and heartfelt performances in a wide variety of movies. As the elder sister of John Cusack, she is also one-half of a family duo that has excelled in crafting quirky and acerbic characters that linger in collective consciousness for years after seeing a film. Her approach has garnered her two Academy Award nominations for best supporting actress for 1988's "Working Girl" and 1997's "In & Out." Her numerous supporting roles in movies eventually led the "Addams Family Values" star to accept an off-kilter role in Showtime's "Shameless" in 2011.
Her part as Sheila Jackson, the on-and-off romantic and life partner to Frank Gallagher, presented the actor with a challenge she had seldom encountered, thanks to the dramatic overtones of the character. The part also won Cusack the 2015 Primetime Emmy Award for outstanding guest actress in a comedy series after three previous nominations for the role. Playing Sheila, who suffers from agoraphobia in the series, also allowed Cusack to step out of her comfort zone.
Cusack learned to embrace the shamelessness of the show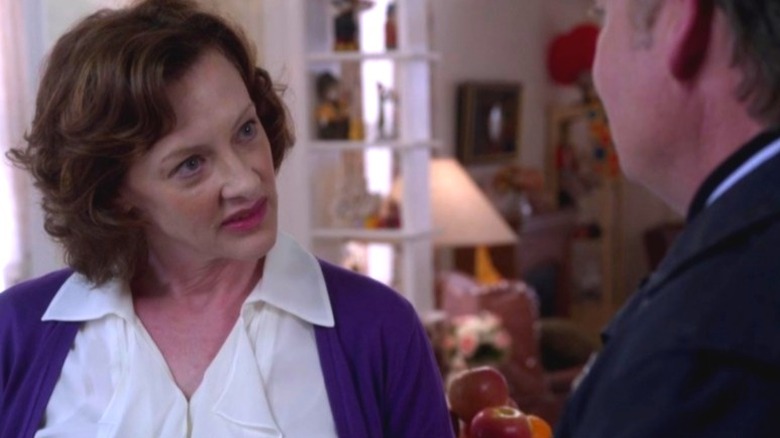 Showtime
In a 2011 interview with GoldDerby, Joan Cusack was asked by the interviewer if she had good memories of appearing on the first season of "Shameless." Cusack replied, "Yeah...it was really fun, actually, and kind of outside my comfort zone — I'm gonna be honest you know." She then went on to cite some of her well-known, comedic performances in films such as John Hughes' "Sixteen Candles," and "School of Rock" and how those experiences differed greatly from playing Sheila. In the earlier seasons of the program, the character is quite emotional due to her fear of going outdoors.
The actor continued by adding, "It actually was sort of awesome because at the time, which was last September [2010], I had back surgery a little bit before, and I wasn't feeling great about my weight, I just wasn't feeling perfect and camera ready. What I love about the show is that it is about being shameless." Cusack then concluded her thoughts by elaborating on how she approached Sheila by not feeling shame about anything, embracing the acceptance the characters have about themselves and what they want out of life. The actor highlighted how Sheila is also struggling — like many of the Gallaghers and their friends — in that she is starting to examine what it is about her life that makes her feel trapped and fearful of the outside world.