Jennifer Coolidge Originally Considered A More Meryl Streep-Like Career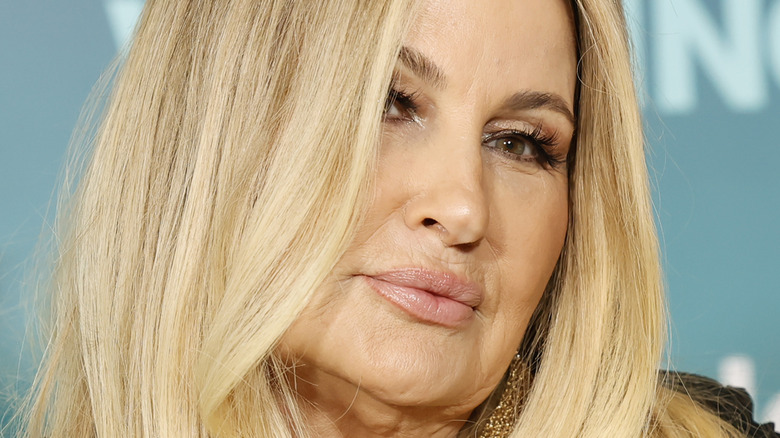 Emma Mcintyre/Getty Images
Jennifer Coolidge is having a bit of a moment in the zeitgeist right now, and honestly, it's a long time coming. She's been a consummate performer for years now, having starred in dozens of movies and TV shows. She really rose to prominence in the late '90s and early 2000s, starring in comedies like "American Pie" as Stifler's mom, and "Legally Blonde" as Paulette Bonafonté. But at the moment, all anyone can seemingly talk about is her stunning performance in "The White Lotus" where she won a Golden Globe for best supporting actress in a limited or anthology series or television film in 2023.
Coolidge is consistently hilarious in whatever role she's performing in, and with her acting chops and inherent comedic delivery, she seems perfectly suited to continue popping up in comedies. But it may come as a surprise to some to learn that she didn't always necessarily think about doing mostly comedies. In fact, she originally wanted to be more of a dramatic actor.
Jennifer Coolidge's family didn't think she was funny growing up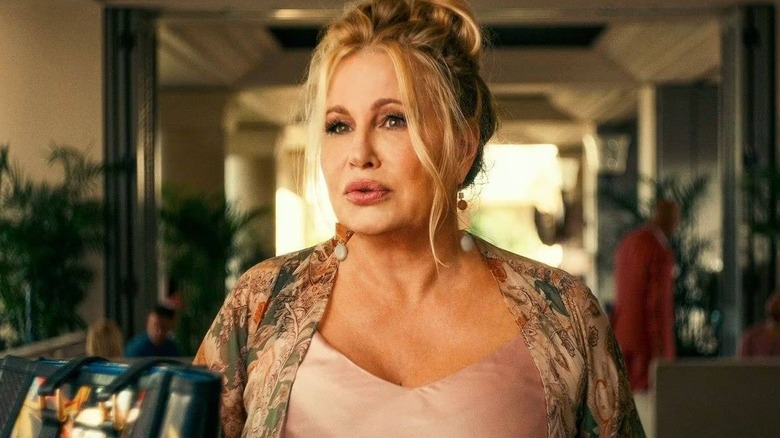 HBO
Jennifer Coolidge has certainly dabbled in drama over her long career. This is readily on display in projects like "Promising Young Woman" and "The Watcher." Even her role in "The White Lotus" often sees her having to be dramatic at times. But when she was just starting out, she thought she would have to go full drama to have a career, as she told Female.com.au.
When asked what route she wanted to take when she was a younger actress, Coolidge responded, "Yeah, I wanted to be a straightforward actress. I became obsessed with Meryl Streep in college and I wanted to be a dramatic actress my whole life. I was very serious about that and it went a different route." It's surprising to hear, especially considering Coolidge has such seemingly natural comedic sensibilities, but it turns out there's a reason she never initially thought of turning to comedy. She goes on to say, "I am very surprised because [no] one in my family thought I was funny. You know they thought I was weird. But, my brother was the funny one in the family so [it's] so bizarre."
And after all of that, Jennifer Coolidge is the one with a Golden Globe and not her brother. Funny how things turn out like that.