Things Once Got Physical Between John Landis And Eddie Murphy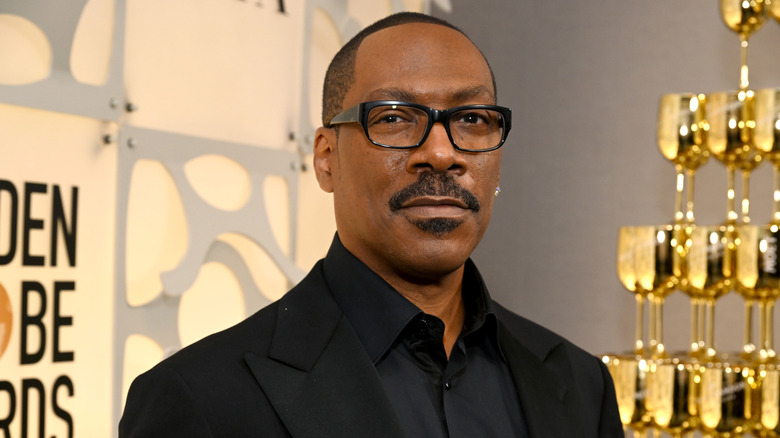 Michael Kovac/Getty Images
Eddie Murphy is easily one of the most recognizable and legendary comedic geniuses living. In fact, his body of work was recently celebrated at the 80th Golden Globe Awards when he was presented with the Cecil B. deMille Award, where he gave a fairly memorable acceptance speech. Murphy's career rose to prominence in the '80s with films like "Beverly Hills Cop," "48 Hrs.," and "Coming to America." These films helped cement what would become a long run for the actor as a box office draw.
Three of his more high-profile films — "Coming to America," "Beverly Hills Cop 3," and "Trading Places" — were directed by legendary filmmaker John Landis, who helmed other classics like "The Blues Brothers" and "An American Werewolf in London." Seeing as the duo collaborated on three films together, one would be under the impression that they had something of a good working relationship. However, according to Murphy himself, it often got heated between the two men. In fact, at one point during the making of "Coming to America," things actually got physically violent between the two.
Murphy says he grabbed Landis by the throat during the filming of Coming to America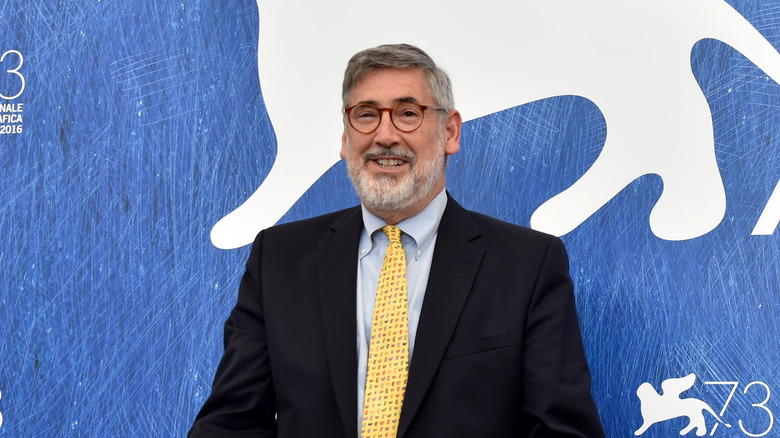 Pascal Le Segretain/Getty Images
During an interview with Playboy in 1990 that was re-discovered by Twitter user @NtiAning, Eddie Murphy had a tumultuous relationship with director John Landis on the set of "Coming to America." According to Murphy, it was his idea to bring Landis on board the film after the director had been dealing with legal issues related to the death of three people on the set of his "Twilight Zone: The Movie" set (per History), as he felt bad for the director and he had a good experience with him on their previous film together, "Trading Places."
However, things were very hostile on the set of the film, with Landis allegedly engaging in loud and chaotic behavior and accusing Murphy of being disloyal because he hadn't shown up at Landis' trial. Things escalated to extreme levels one day, however, and it ended with Murphy choking Landis. Murphy claims it started as what Landis thought was a joke, but took a serious turn after Landis escalated things. "Landis reached down to grab my balls, like he also thought it was a joke — and I cut his wind off," Murphy said. "He fell down, his face turned red, his eyes watered up like a b***h and he ran off the set."
Obviously, things are bound to get tense in any sort of collaborative effort once in a while, but it's definitely a little eyebrow-raising that it came to violence. Of course, according to Landis (per Collider), things were tense because of Murphy's unprofessionalism on set. Whatever the case may be, the two later collaborated for "Beverly Hills Cop III," so it's clear they at least temporarily buried the hatchet for one more movie.