Shameless' Laura Slade Wiggins Used A Morbid Thought To Stay In Character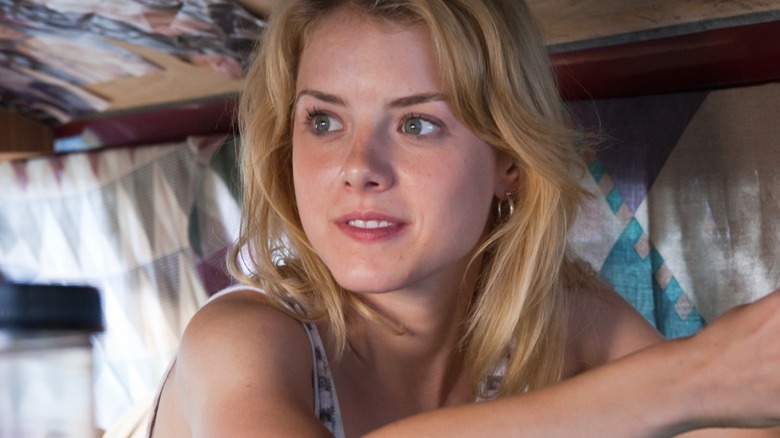 Showtime
To put it mildly, the Showtime hit "Shameless" isn't for the faint of heart. After all, it's a series about a poor, dysfunctional family comprised of folks who are just trying to make it in an increasingly rough world. Sure, it has its funny, heartfelt, and, of course, numerous wild moments, but at its core, it's incredibly tragic. Nevertheless, that did little to turn audiences away, seeing as viewers absolutely flocked to it during its run from 2011 to 2021. It even won a few awards in its day and secured some pretty prestigious nominations.
While the stories themselves are solid, "Shameless" is truly carried by its stable of characters. Struggling single father Frank Gallagher (William H. Macy), his children who are effectively left to raise themselves, and those outside of their family unit all influenced the program in some form to make it such a resounding success. Even Karen Jackson (Laura Slade Wiggins) — Lip Gallagher's (Jeremy Allen White) ex-girlfriend who featured prominently in the first few seasons of the show — had something to contribute.
Though she was only on "Shameless" for the first few seasons, Karen went through some dramatic and awful character changes. To stay in her terrible and occasionally villainous frame of mind while filming, Laura Slade Wiggins forced a pretty morbid thought on herself.
Wiggins would think about dead puppies to stay in character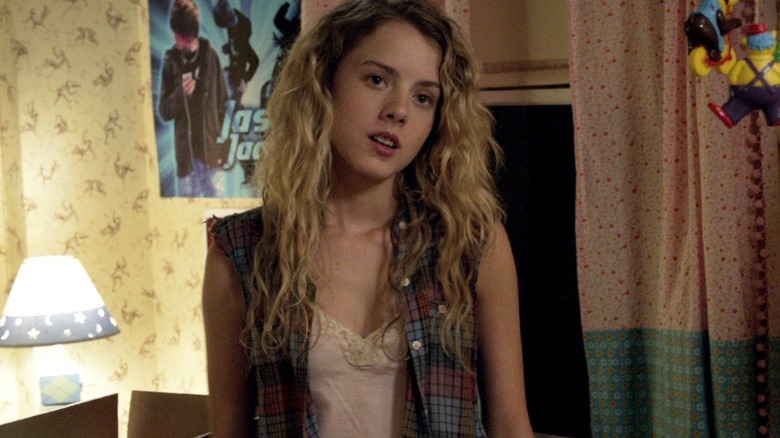 Showtime
Back in August 2014, Laura Slade Wiggins took part in a Reddit Ask Me Anything session. Since it was picking up steam on TV at the time, it's no surprise that "Shameless" came up during the conversation. More specifically, fans wanted to know more about her acting methods and strategy for staying in character. Wiggins revealed that specifically for scenes where she can't laugh or even crack a smile, she had to pop a pretty sad thought into her mind. She commented, "haha it's [awful], but when I have to be serious I just think 'dead puppies.' That always makes me straighten up."
Surely that's not something they teach in acting school, but if it works, it works. However, outside of her performance, it doesn't seem that she had a lot of room to take her days on the "Shameless" set in her own direction. As she explained to Cryptic Rock, the set was incredibly efficient and no-nonsense in terms of how the folks on it got things done. "It was a very well-oiled machine, plus they had all these great actors coming in. There was this very tough, 'You need to know your lines, you come prepared, you leave your phone in your trailer,'" Wiggins shared. Despite the strictness, she found her "Shameless" experience highly educational.
Karen Jackson may not be everyone's favorite "Shameless" character, and understandably so. At the same time, there's no denying that Laura Slade Wiggins' unconventional performance method paid off.