Mayfair Witches Renewed For Season 2 At AMC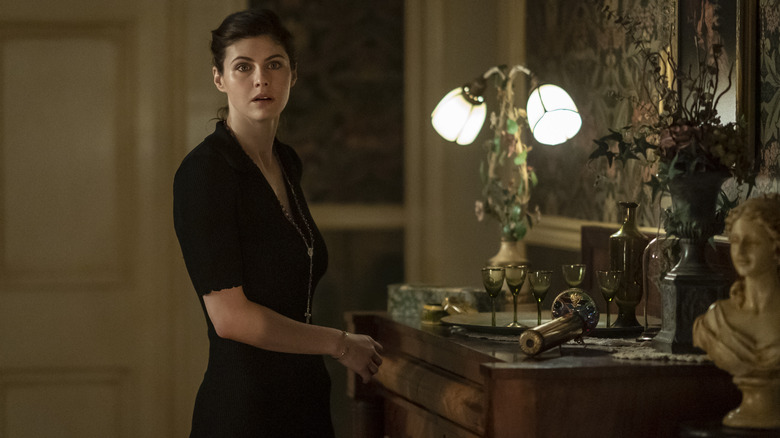 Alfonso Bresciani/AMC
Fans of the gothic supernatural romances of novelist Anne Rice are finding their new TV home at AMC. The series based on Rice's most famous novel, "Interview with the Vampire," is full of disturbing moments, and was picked up for a second season last fall before its Season 1 premiere even aired on the network. And now, in the middle of the first season, "Mayfair Witches," which is also based on a trilogy of Rice books, has been picked up for a follow-up season as well.
The series follows Dr. Rowan Fielding (Alexandra Daddario, leading the "Mayfair Witches" cast of several faces you've seen before), who discovers that she is in fact the latest in a family line of witches. It's been a ratings hit for AMC, reportedly performing even better than "Interview" despite the latter's higher name recognition, with an average of 560,000 viewers on initial airings and some evidently very robust (but not publicly disclosed) numbers on the channel's streaming platform AMC+ as well. So it's only sensible that the show would get a second season to continue the saga of Dr. Fielding and her witchy secret family.
AMC's head of Anne Rice IP teases possibility of more Rice adaptations to come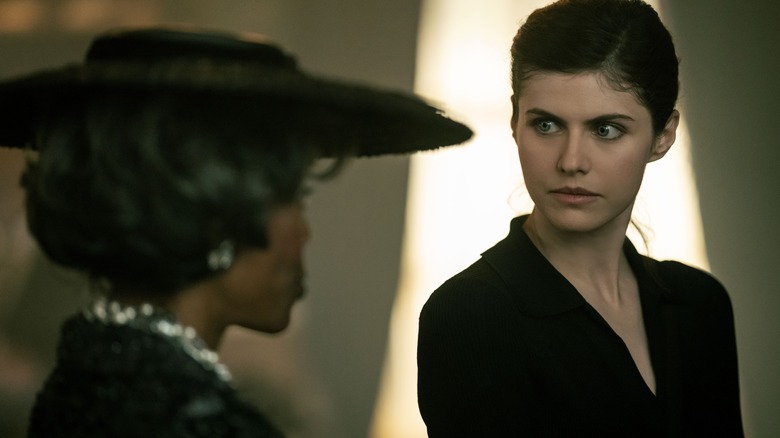 Alfonso Bresciani/AMC
"Mayfair Witches" and "Interview with the Vampire" are both doing so well for AMC that it shouldn't be a surprise that it has its own department devoted to bringing the prolific author's work to the screen. Mark Johnson, executive producer on "Witches" and the head of Anne Rice IP at AMC, enthused to The Hollywood Reporter: "The success of both Mayfair Witches and Interview with the Vampire once again illustrates the strength and mastery of Anne Rice's work." He continued, "The fact that these first two shows are performing so splendidly with a TV audience gives us much pride in what we've already done and great anticipation for the storytelling opportunities yet to come." Note the use of the phrase "first two shows" in Johnson's statement, a clear indication that the network is planning even more adaptations from Rice's famously prodigious body of work.
It's exciting news for Rice fans, and for anyone who's enjoying the first season of "Mayfair Witches." Filming on the show's second season is reportedly set to begin in New Orleans later this year. New episodes from Season 1 of "Mayfair Witches" are currently airing on Sunday nights on AMC.