CSI: Vegas Fans' Hearts Are Melting Over Catherine As A Grandmother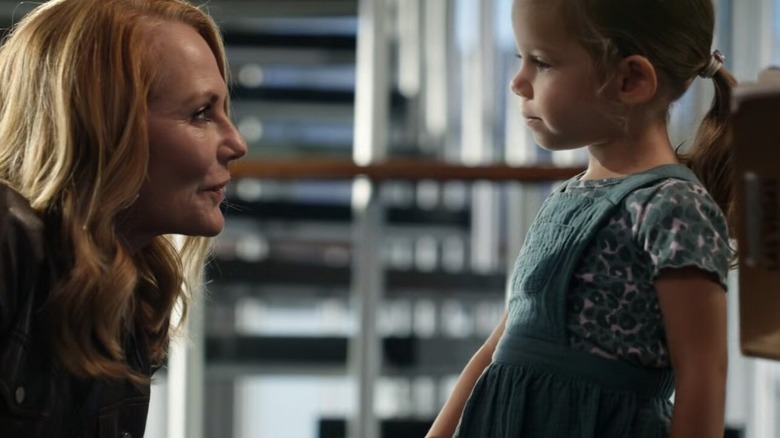 CBS
Catherine Willows (Maggie Helgenberger) recently returned to the "CSI" universe to solve a grim mystery involving the murder of her protege. That said, while the depressing circumstances have caused the agent some headaches, she's also experienced some joy. "CSI: Vegas" Season 2 has seen Catherine begin to make amends with her estranged daughter, Lindsey Willows (Kate Stevens), and get to know her young granddaughter. Fans can't get enough of Catherine in the role of a grandmother, either.
In the latest episode, "When the Dust Settles," Catherine is tasked with babysitting the youngster, but that's easier said than done. Looking after children is difficult at the best of times, but Catherine is married to her job and can't ignore important cases. So, when she receives a call to go into the office on her day off, she brings along her granddaughter and introduces the child to her colleagues.
Catherine's grandparenting methods might be unorthodox at times, but "CSI: Vegas" viewers hope to see her spend more time with her young family member moving forward.
CSI: Vegas fan love Grandma Catherine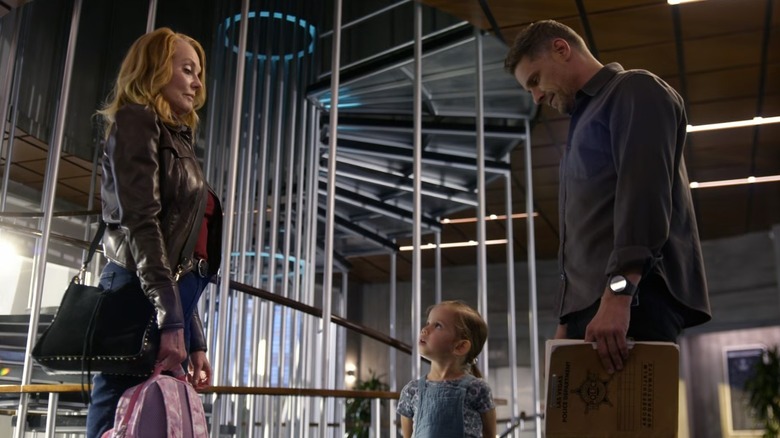 CBS
Fans of "CSI: Vegas" didn't take long to converge on social media after seeing Catherine with her granddaughter during the latest episode. One fan, @camachoswife, summed up the general sentiment of pleased viewers when she wrote, "Grandma Cath," followed by a love heart. "Love Catherine as a grandma already! This is so cute," @runawaylipstick added.
Meanwhile, @yesitsthatshane noted that the scenes showing the agent hanging out with her granddaughter reminded him of Catherine's moments with Madison McReynolds during the original "CSI." McReynolds played the child version of Catherine's daughter on that series, so fans are used to seeing the agent in a parental role. This sentiment was echoed by @cam_magcon11, who wrote, "Awwwww Catherine with her granddaughter reminds me of when she would take Lindsey to the lab when she was a kid."
Elsewhere, another fan by the name of @capmaervelsidle said Catherine and her grandaughter complement each other well. "Awww little Willows looks like Grandma Willows." Furthermore, fans such as @vandecross like this type of wholesome content more than the murder mysteries that excite "CSI: Vegas" viewers more often than not. "Catherine interacting with children>>>>>every other scene," they wrote.