M. Night Shyamalan Would Venture Into The TV World Again, But He'd Do It Differently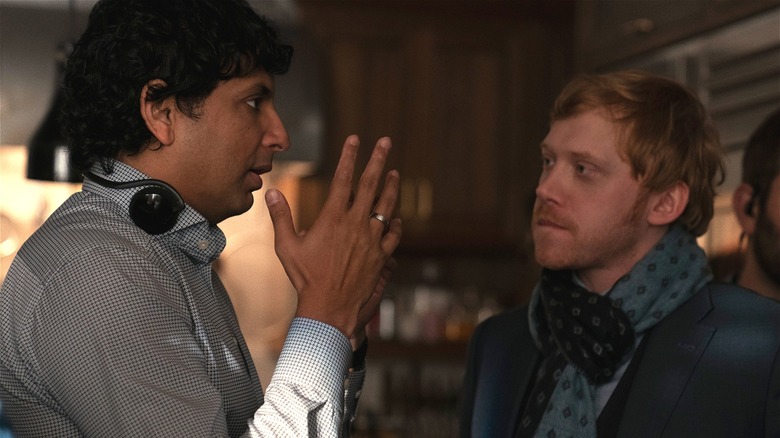 Apple TV+
M. Night Shyamalan, the filmmaker known for his plot twists in films such as "The Sixth Sense" and "The Village," stays busy in his career, to say the least. His upcoming film "The Knock at the Cabin" comes just two years after his most recent film, 2021's "Old" — and two years before that came 2019's "Glass." During that time, he has also been acting as the showrunner for the Apple TV+ series "Servant," which he also executive produced.
"Servant" is in the midst of its fourth and final season, having premiered on January 13, 2023, and is set to air its series finale on March 17; after that, Shyamalan's schedule will be a little less busy, freeing him to get to work on his next film project if he so chooses. But, fans of "Servant" are likely wondering if Shyamalan would return to the TV landscape and run another series. Well, as it turns out, Shyamalan is open to coming back to television with another show. However, this time, he would do things a little differently.
Shyamalan would return to TV but keep more of a hands off approach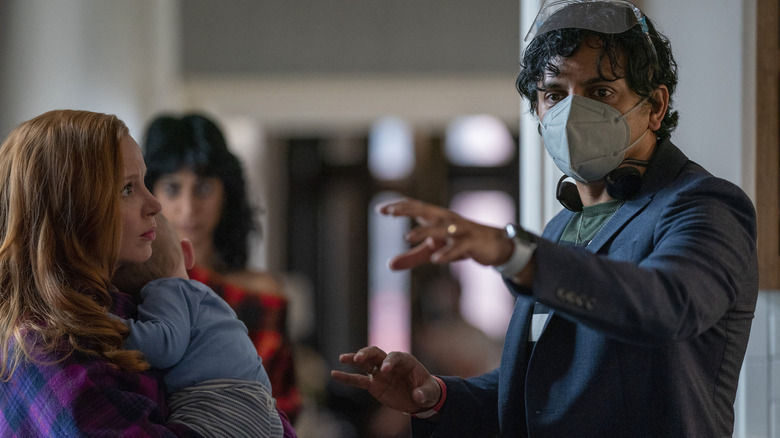 Apple TV+
M. Night Shyamalan recently sat down with Collider to promote "The Knock at the Cabin" and, during the conversation, the filmmaker ended up opening up about his other current project, "Servant." On the topic, Shyamalan revealed if he would be open to more television projects. In short, yes he would — but with a major caveat.
Shyamalan explained, "I don't think I could do that anymore where I was doing everything. Where every sound effect, every music cue, everything was coming through me. I would love to find a fellow showrunner, or showrunner that I could help, that I could help with her voice or his voice, and help them get to the finish line."
The writer-director even described what it was like working on "Servant" and "The Knock at the Cabin" at the same time, explaining that one floor of the building was designated for the series and another floor was designated for the film. Shyamalan continued, "I'm running upstairs [to] this side and the editor would show me something here, or the composer would show me something here. And I'd say, 'This movement needs to go like that.' And you just go to the next question. It was almost like playing multiple games of chess at the same time."
"The Knock at the Cabin" premieres in theaters on February 3, and new episodes of "Servant" are currently airing on Apple TV+ every Friday.