Lockwood & Co. Fans Can't Get Over Cameron Chapman's Acting Debut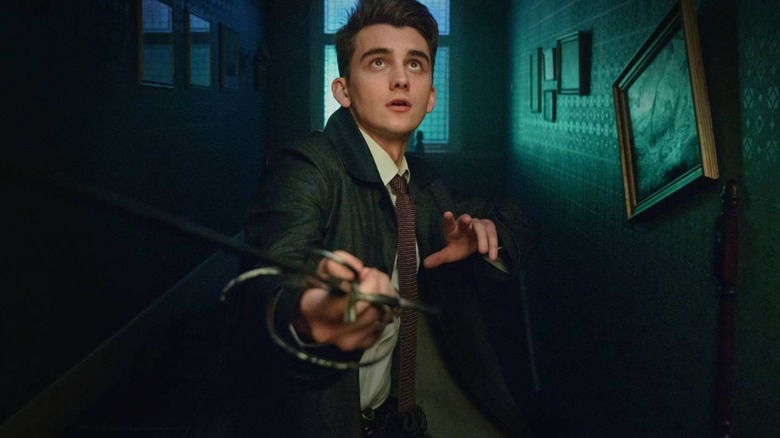 Parisa Taghizadeh/Netflix
"Lockwood & Co." has become many people's latest Netflix obsession. In the show's first week of release, it cracked into the streaming platform's Top 10 TV series with over 25 million hours watched. It's not bad for a show's first season with a relatively unknown cast. 
But "Lockwood & Co." seems to have broken through the noise. The series follows a burgeoning ghost-hunting agency led by two teenage boys as well as their female companion, who possesses psychic abilities. Eight episodes dropped on January 27, and it was immediately met with critical acclaim. The first season already has a critics' score of 89% on Rotten Tomatoes, so hopefully, this is one show the service doesn't unceremoniously drop after a single season. 
After all, it's clear the young cast is just warming up, and many viewers are celebrating the newbies, including Cameron Chapman, who's making his TV debut with the show. Viewers can't help but sing his praises on social media, and if fan chatter is any indication, Chapman has a lengthy career ahead of him.
Fans can't believe Cameron Chapman hasn't acted in TV before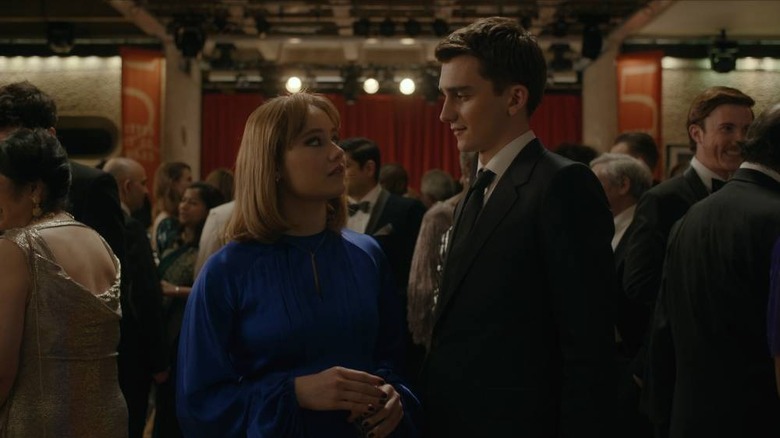 Netflix
Going into the first season, expectations were high for "Lockwood & Co." The show is based on a book series, so naturally, fans of those novels already had ideas in mind of how the characters were supposed to be. But suffice it to say, they nailed it when it came to casting Anthony Lockwood. 
It's Cameron Chapman's first role on IMDb, and fans are truly impressed with what he accomplishes in the series. Many Twitter users can't wait to see what Chapman does next, as @shutupjesper iterates, "The fact it's Cameron's first show and he absolutely nailed it and not only onscreen, in the IVs too he is so preped and poised, no awkwardness or anything, I mean he is gonna reach heights and I will be here to watch and support." With the way users talk about him, one would've assumed he'd been doing this for years, as @e_valentina85 explains, "Cameron Chapman is really nailed the charm, charisma and overconfident tendency of Anthony Lockwood. I could have binge the series but heck I want to enjoy his performance a lil longer."
Of course, some of that praise has to be directed to the people who found Chapman in the first place, namely the show's developer, Joe Cornish. @sassypants859 pointed out, "Joe Cornish is a pro at fostering young talent. Ruby Stokes, Cameron Chapman and Ali Hadji-Heshmati all have bright careers ahead of them." Cornish was the director behind "Attack the Block," which introduced the world to the talent of John Boyega, who would go on to appear in the "Star Wars" sequel trilogy. Hopefully, Chapman and his co-stars enjoy similar success.