Borderlands Movie Gets New Screenwriter At Lionsgate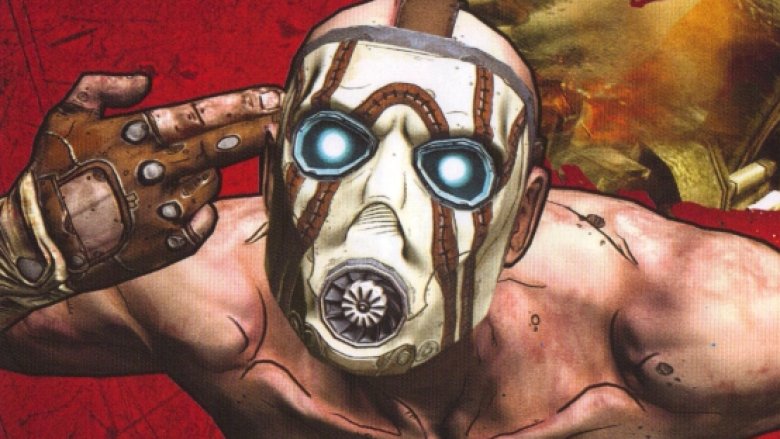 2K Games
Lionsgate wants to take you to a planet called Pandora. Not the nice parts, either — the bad lands. The Borderlands.
Borderlands, the tongue-in-cheek role-playing first-person shooter series from Gearbox Software and 2K Games, is being developed as a feature film, with Venom producer Avi Arad supervising the project in the hopes of building a franchise.
According to a report by That Hashtag Show, the Lionsgate studio has been quietly working on adapting the fan-favorite shooter into a movie for some time. 
The latest script being developed is by Oren Uziel, whose previous work as a writer includes 22 Jump Street, The Cloverfield Paradox, and the upcoming Mortal Kombat reboot. A previous draft was scripted by writer Aaron Berg. 
The 2009 first game in the series introduced gamers to a lawless alien mining colony where bullets fly and life is cheap, with an offbeat sense of humor that scratches a very specific, sci-fi-inflected, violent niche. 
According to the That Hashtag Show report, citing multiple sources, the producers of the film are aiming for a movie that mixes the tones of Mad Max: Fury Road with Guardians of the Galaxy, which — if done right — would just be absolutely incredible to behold.
The games in the three-entry mainline series focus on playable characters called Vault Hunters, heavily-armed rangers who raid the borderlands beyond Pandora's civilization in the search for loot to plunder and aliens to kill.
That Hashtag Show reports that director Chris McKay, known for his work as a director of the animated series Moral Orel, Robot Chicken, and The LEGO Batman Movie, has been courted by the studio to potentially direct the feature. While McKay has reportedly also shown interest, that doesn't necessarily mean he is inclined to take the job. (McKay has also recently been attached to Paramount's Dungeons & Dragons movie.)
According to a casting breakdown acquired by That Hashtag Show, Lionsgate is working on casting characters plucked straight from the video game, including the robot Clap-Trap, the barkeeper Mad Moxxi, and Borderlands 2's Krieg, Sir Hammerlock, and Dr. Patricia Tannis.
With the successful launches in 2018 of video game adaptations such as Tomb Raider and Rampage, it looks more likely than not that this long-gestating project will finally move toward completion this year. 
Provided the studio can match the tone and character of the games that people love so much, this could end up being the rare video game movie to watch out for. On the other hand, it's far from the first time gamers have heard that line about a video game movie, which more often than not end up failing to impress.
We'll have more on the Borderlands movie project as news is unearthed. For more of the best first-person-shooter-style games out there, check out the list of first-person shooters you have to play before you die over on our sister website, SVG.