Sons Of Anarchy's Winter Ave Zoli Found It Hard To Showcase The Dark Side Of Lyla And Opie's Relationship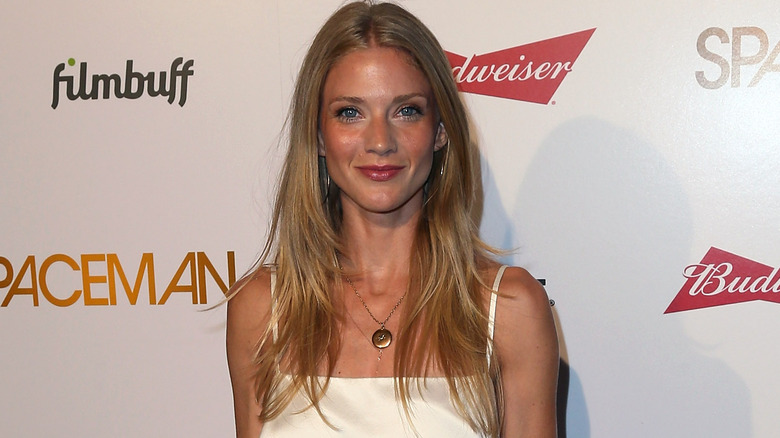 David Livingston/Getty Images
The crime drama series "Sons of Anarchy" ran for seven total seasons from 2008 to 2014 on FX. Created by Kurt Sutter, the series focuses on Jackson "Jax" Teller (Charlie Hunnam), the vice president (and, later, president) of motorcycle gang SAMCRO (Sons of Anarchy Motorcycle Club, Redwood Original) as he and the other gang members deal with rival gangs and face off against the authorities. Other key players include Jax's uncle Clay Morrow (Ron Perlman), who is married to Jax's mother Gemma (Katey Sagal) following the death of Jax's father (and Clay's brother). There's also Jax's childhood sweetheart, Tara Knowles (Maggie Siff), and his childhood best friend Opie Winston (Ryan Hurst), both of whom play into the action of the narrative.
Another major player is Lyla Winston, played by Winter Ave Zoli, a character that comes into the mix in Season 2. Lyla, an adult film star who works at Cara Cara, meets and connects with Opie, with the two of them bonding over being single parents. Despite a lack of approval from some of the people in Opie's life because of Lyla's profession, the two begin a relationship and, eventually, get married in Season 4. However, the two separate shortly after due to disagreements about whether to have a child, so they are no longer together when Opie dies in prison in Season 5. Lyla stays in the mix, getting support from SAMCRO.
Fans of the show know how many intense scenes there are in just about every episode. One of those intense scenes, which showcases the darker side of the relationship between Opie and Lyla, was a bit hard for Zoli to film.
Zoli had trouble with the first scene of difficulty between the couple
Back in 2011, Winter Ave Zoli, alongside her co-star Kristen Renton (who plays Ima Tite, a fellow Cara Cara worker) spoke with Collider about all things "Sons of Anarchy," including her character Lyla and Lyla's tumultuous relationship with Opie. During the discussion, interviewer Christina Radish asked the actors which scene they found the most difficult to shoot.
Zoli said, "For me, it's definitely a scene I just shot with Ryan [Hurst], where we come together after some difficulties, and we have a very physical reaction to each other, and not in a positive way." It stuck out to Zoli because, thus far, viewers had mostly just seen the positive aspects of their relationship. She admitted that, while difficult, she still enjoyed the process.
"That was difficult to shoot because it was actually the first time that Lyla and Opie show this other side of their relationship and of the dysfunction, and we see that, "Wow, it's not paradise," the actress explained. "It was both very fun to shoot and it was really interesting to do the different takes. It was a whole different thing for Lyla."
Zoli holds her experience on Sons of Anarchy with high regard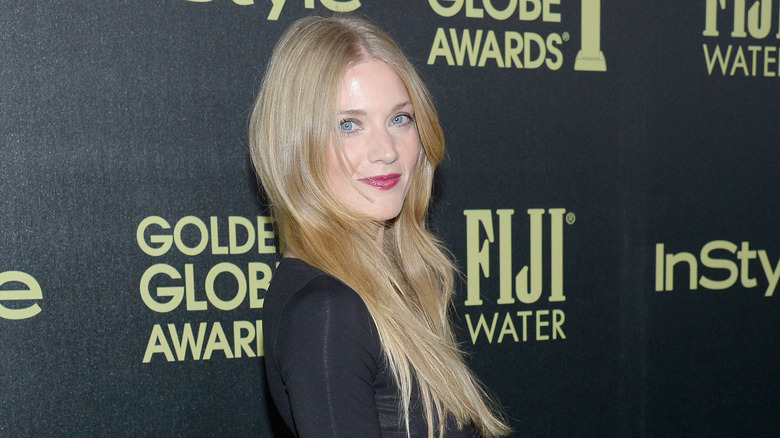 Kevork Djansezian/Getty Images
In January 2016, a couple of years after the series finale of "Sons of Anarchy," Winter Ave Zoli spoke with Paste Magazine about her career — including the lasting impact of being a major part of the popular biker crime drama. When asked how "Sons of Anarchy" showcased the potential of television in general, Zoli had nothing but highly positive things to say about her former show.
Zoli said, "'Sons of Anarchy' was one of a kind. There was nothing like it. There had never been a show about biker gangs, and it was this underground world that was all of a sudden uncovered. People had heard about Hell's Angels, but it wasn't part of pop culture, and 'Sons' really brought it to light. It was exciting, and it was edgy, and it was dark." The actor went on to say that she thinks its major popularity was due to the fact that it was different from the other shows out there at the time, as well as because of its talented cast.
She also pointed to the show's intensity and how it changed the television landscape. Zoli said, "It was definitely the grittiest show on TV, I'd have to say... hands down. I don't think that can be duplicated, but I'm sure [creator and showrunner] Kurt [Sutter] will try."