Sal Really Did Lose It During His Impractical Jokers Dental Assistant Skit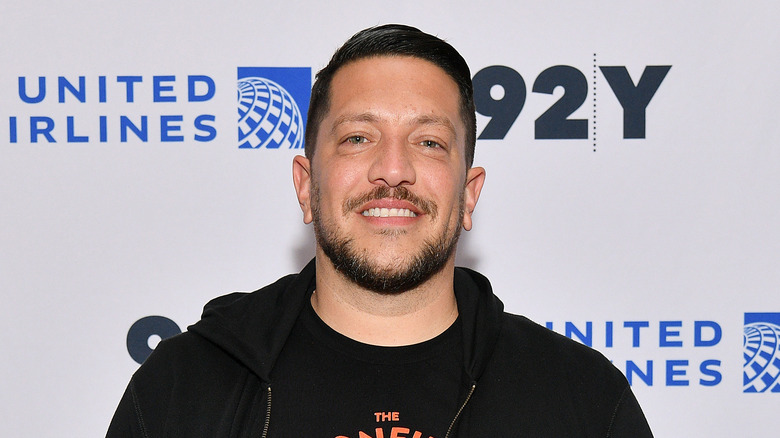 Dia Dipasupil/Getty Images
Since the show's premiere over a decade ago, the cast of "Impractical Jokers," which currently features Sal Vulcano, James "Murr" Murray, and Brian "Q" Quinn, have certainly proved their willingness to experience humiliation. In fact, it seems that the show's stars had years of practice maintaining their composure while being embarrassed. During an April 2021 interview on "Eureka!," former cast member Joe Gatto, who exited the series in Season 9, suggested that he and the other jokers have been mortified for the sake of comedy since they were students at Monsignor Farrell High School. "['Impractical Jokers' is] just this embarrassment type of comedy that we always used throughout our friendship to entertain each other," explained Gatto.
However, there are times on the show when the circumstances are just too ridiculous for even the most seasoned pranksters. For instance, in Season 2, Episode 1 ("Elephant in the Room"), Vulcano had difficulty pretending to be a dental assistant. While meeting with a patient who was concerned about tooth pain, Vulcano was instructed to toy with the dental chair's lifting mechanism. As his patient was almost tilted upside down, the Staten Island native became overcome by laughter and vacated the treatment room. In a Reddit "Ask Me Anything" session, Vulcano confirmed that he genuinely could not hold it together while filming the prank.
Sal Vulcano recalled 'cry-laughing' while filming the prank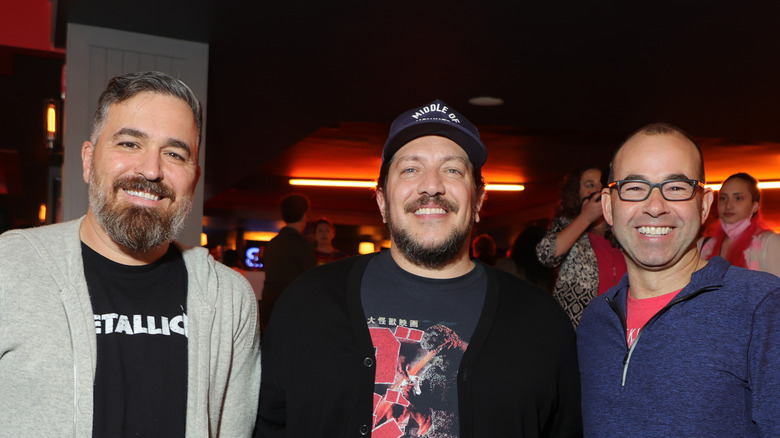 Michael Loccisano/Getty Images
During the Reddit AMA, Sal Vulcano answered a fan who inquired how he felt filming the dental assistant gag. "It was the hardest I've laughed in two years. I only wish everyone could experience what it felt like," shared the comedian. He noted that there was more footage of him laughing that was edited out of the episode.
Vulcano also discussed the dentistry prank in an August 2022 interview on "Stern Show Summer School." He explained that he could not contain his laughter over the absurdity of having a patient possibly slide out of the dental chair. "I didn't realize, I guess, how high the chair was able to go up, and so he went up to like eight, nine feet," he recalled. "Then I hit the other button and his head goes down and his feet go up and so he's nearly — he has on sandals, his crusty toes are hanging out and he's telling me 'I'm in so much pain.'" Vulcano revealed that he gave up his guise as a dental assistant because he did not want to laugh while pretending to help a patient. "I just felt so bad like cry-laughing in front of his face," stated the "Impractical Jokers" star.