Daisy Ridley Doesn't Know If Or When We'll See Rey Again In The Star Wars Universe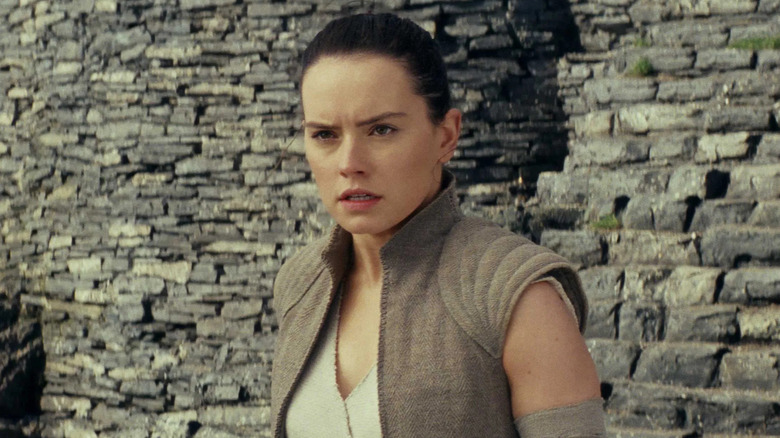 Lucasfilm
The Skywalker Saga finally wrapped up in 2019 with the release of "Star Wars: Episode IX –- The Rise of Skywalker," bringing to a close not only a plethora of legacy character arcs but also the stories of newer characters like Kylo Ren aka Ben Solo (Adam Driver), Finn (John Boyega), and of course Rey (Daisy Ridley). The film mostly centered around Rey, revealing that she was none other than the granddaughter of the evil Emperor Palpatine (Ian McDiarmid) rather than the nobody that Kylo said she was in the previous film, "Star Wars: Episode VIII — The Last Jedi."
Rey wrestles with this knowledge throughout the film, before finally destroying Palpatine once and for all alongside Ben, who forsakes the Kylo name and returns to the light side of the Force. While certainly an epic conclusion to the Skywalker Saga, it wasn't exactly one that worked for everyone. The film has a 52% rating on Rotten Tomatoes, with many critics citing its undoing of plot elements revealed in the previous film as something of a major disappointment. Many nevertheless wonder (via Reddit) if Rey will someday return to "Star Wars" in some fashion, but Ridley, for her part, isn't quite certain if it'll ever happen.
Ridley would enjoy returning to Star Wars if asked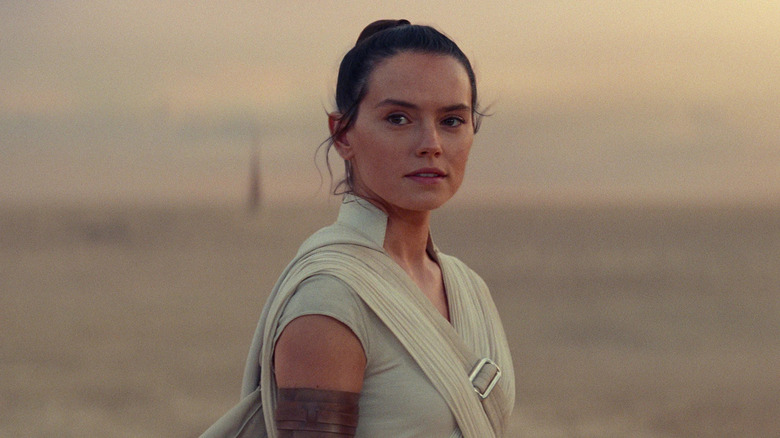 Lucasfilm
During a recent interview with The Hollywood Reporter, Daisy Ridley spoke about her future in the "Star Wars" universe, although she wasn't able to offer fans any real clarity. While she believes that Rey had a great ending, she wouldn't pass on an opportunity to return to the role if offered to do so, but she's not aware of any such plans right now.
"I feel like Rey's story ended in a wonderful way with the last film," Ridley said, adding, "So I really don't know if there are plans. I just don't know. But ultimately, I loved my experience, I loved what I got to do and I love the people I got to work with. So, should that happen again, even once, amazing."
While Ridley reiterates that there are no plans for her to return, or at least none that she's aware of or can currently reveal in public, it wouldn't exactly be a stretch for Lucasfilm to bring her back. After all, the sequel trilogy brought back a lot of the big iconic characters from the past, like Luke Skywalker (Mark Hamill), Han Solo (Harrison Ford), and Leia Organa (Carrie Fisher). The recent Disney+ series "Obi-Wan Kenobi" even found Ewan McGregor reprising the title role and Hayden Christensen appearing again as Darth Vader. Basically, anything can happen in "Star Wars."