Actors We've Lost In 2023 So Far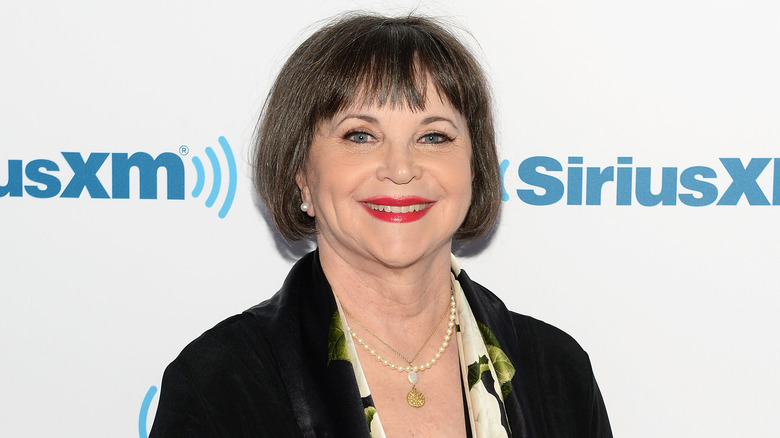 Slaven Vlasic/Getty Images
Because they're in the business of making entertaining and emotionally resonant films and television shows, actors seem immortal. Their art lives forever, after all — we can revisit their greatest performances long after they've passed on. But Hollywood stars really are just like the rest of us: They're not immune to the frailties of existence, and their time on Earth is limited. Actors die, and because we love their work, they're widely and deeply mourned. 
Many beloved actors died in 2022. We said goodbye to Oscar winners like Sidney Poitier, William Hurt, and Louise Fletcher; popular comics including Louie Anderson and Bob Saget; small screen icons including Angela Lansbury, Kirstie Alley, and Nichelle Nichols; and tough guy movie stalwarts such as James Caan and Ray Liotta. As 2023 marches on, it too will bring the deaths of some of our best and most admired performers. Here are the actors we've lost this year.
Updated on March 20, 2023: We've lost a number of beloved performers in 2023. We'll be honoring them here as the year goes on.
Lance Kerwin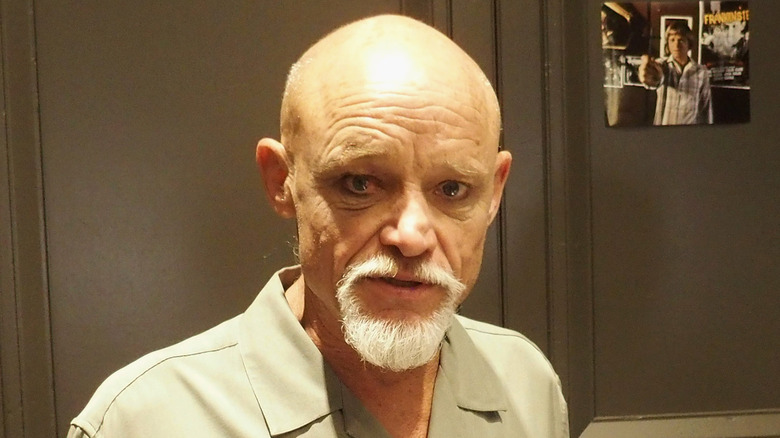 Bobby Bank/Getty Images
Lance Kerwin spent his childhood racking up guest roles as plucky kids on '70s fare like "Police Story," "Cannon," and multiple after-school specials. As he grew, he starred as relatable and sensitive teen James Hunter on the drama "James at 15," renamed "James at 16" in Season 2. Playing a realistic teenager made Kerwin into a real-life teen idol in the late 1970s and early 1980s. He parlayed this status into parts in the TV movie "The Boy Who Drank Too Much" and the hit miniseries adaptation of Stephen King's "Salem's Lot," in which he played lead vampire resister Mark Petrie. 
Kerwin bounced around TV for years before largely retiring from acting after an appearance in 1995's "Outbreak." According to his daughter, Kerwin died on January 24, 2023 in San Clemente, California (via Variety). He was 62.
Earl Boen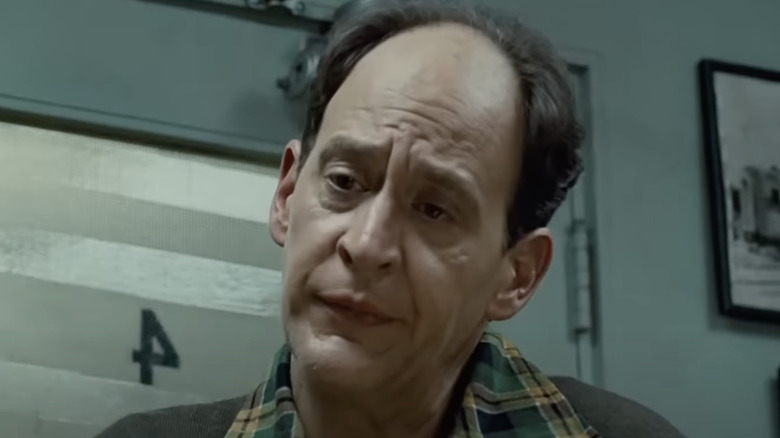 Orion Pictures
Earl Boen was a consummate character actor, highly recognizable by his face, voice, and demeanor for any number of the nearly 300 projects he was involved with from the mid 1970s to the 2010s. He was probably best known for his recurring role across two decades' worth of "Terminator" movies: In the first three entries of the sci-fi franchise, Boen played persistent criminal psychologist Dr. Peter Silberman. Boen also co-starred in "Alien Nation," "9 to 5," and "My Stepmother is an Alien." On the small screen, Boen enjoyed recurring roles on "Mama's Family," "Scarecrow and Mrs. King," and "Webster." He also had an illustrious career as a voice actor, contributing to animated projects like "Kim Possible," "The New Batman Adventures," "Pinky and the Brain," and "Clifford the Big Red Dog."
On January 6, 2023, TMZ reported that the character actor had died the previous day in Hawaii. A family friend told Variety that Boen had recently been diagnosed with lung cancer. He was 81.
Gina Lollobrigida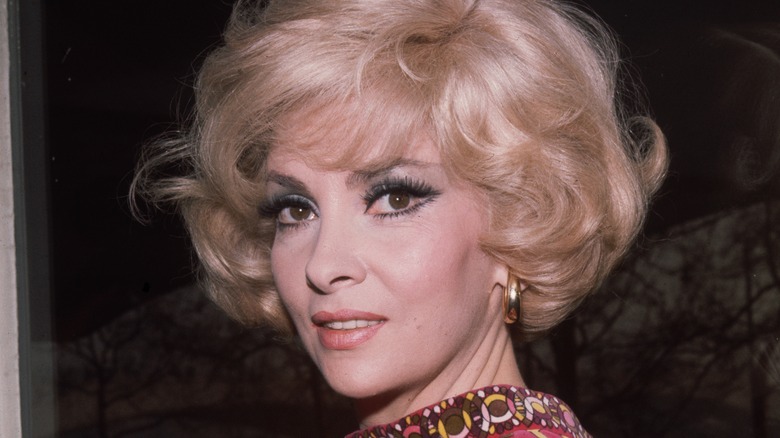 Aubrey Hart/Getty Images
An art student and beauty queen, per CNN, screen legend Gina Lollobrigida moved into acting in her native Italy just after World War II. This was an explosively creative era for Italian cinema, and Lollobrigida was a key part of it. She became a superstar in Europe and an international sex symbol in the 1950s, headlining a run of Hollywood hits including "The Hunchback of Notre Dame," "Beat the Devil," and "Solomon and Sheba." She ultimately headed back to Italy, where she starred in, wrote, and directed a number of films. 
Lollobrigida didn't act much after 1973, though she did pop up on "Falcon Crest" and "The Love Boat." She filled her time by becoming a celebrated photojournalist and a politician; In 2022, she ran for a seat in the Italian Senate. According to NPR, Lollobrigida had leg surgery after she broke a thigh bone in a fall in September 2022. She died in Rome on January 16, 2023. She was 95.
Annie Wersching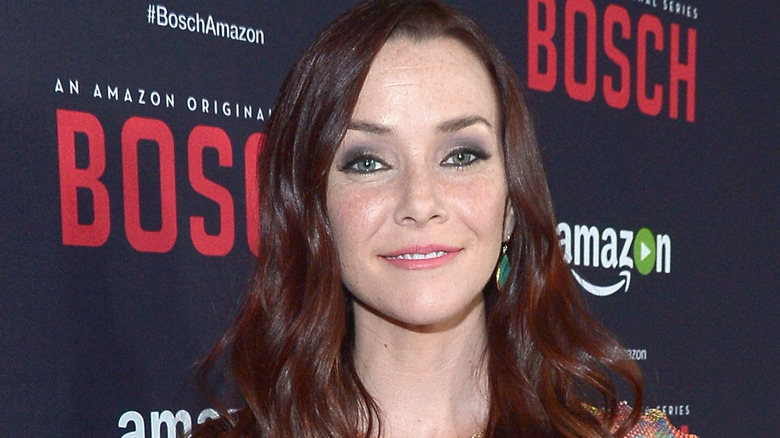 Charley Gallay/Getty Images
Annie Wersching was a prolific actress, booking roles on dozens of TV shows throughout the 2000s, along with work in the original "The Last of Us" video game. Wersching earned particular acclaim for her performances as Julia Brasher on "Bosch," the Borg Queen on "Star Trek: Picard," and Emma Whitmore on "Timeliness." She further distinguished herself by appearing in a number of fiercely beloved sci-fi, action, and fantasy television series: Her first-ever credit comes from an episode of "Star Trek: Enterprise," and she later popped up on series like "Angel," "Charmed," "Supernatural, and "Revolution." 
Viewers might also remember Wersching from "The Vampire Diaries," on which she played wicked vampire family matriarch Lily Salvatore, or "24," which saw her portray FBI agent Renee Walker. Weschling also portrayed duplicitous cult leader Leslie Dean on the Marvel series "Runaways." According to Deadline, doctors diagnosed Wersching with cancer in 2020. She passed away on January 29, 2023, at the age of 45.
Adam Rich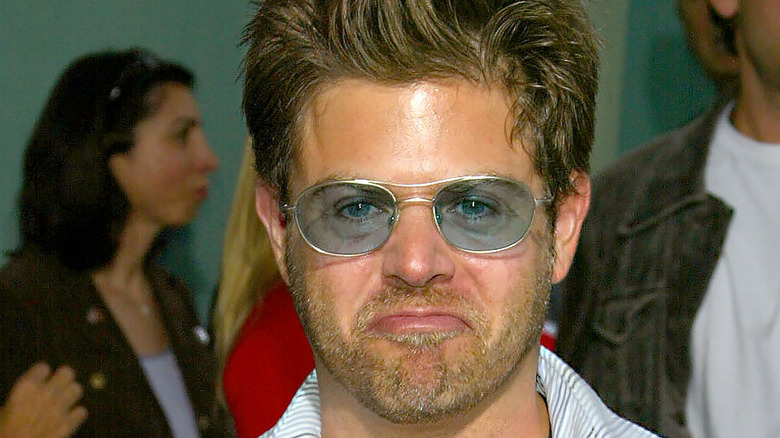 DFree/Shutterstock
In 1977, Adam Rich began a four-year run as Nicholas, the youngest of the eight Bradford children on "Eight is Enough." Rich went on to enjoy a number of guest roles on a variety of series, including "Silver Spoons," "St. Elsewhere," "The Love Boat," and "The Six Million Dollar Man." Tabletop role-playing game fans might also remember him from the 1980s "Dungeons & Dragons" animated series, on which he voiced the magical Presto. 
In the 1990s, celebrated author and publisher Dave Eggers recruited Rich for a massive prank: Eggers' Might magazine reported Rich's death (per The Washington Post). The seemingly posthumous tribute was so convincing, genuine news outlets attempted to jump on the story. According to TMZ, Rich died on January 7, 2023. He was 54.
Lisa Loring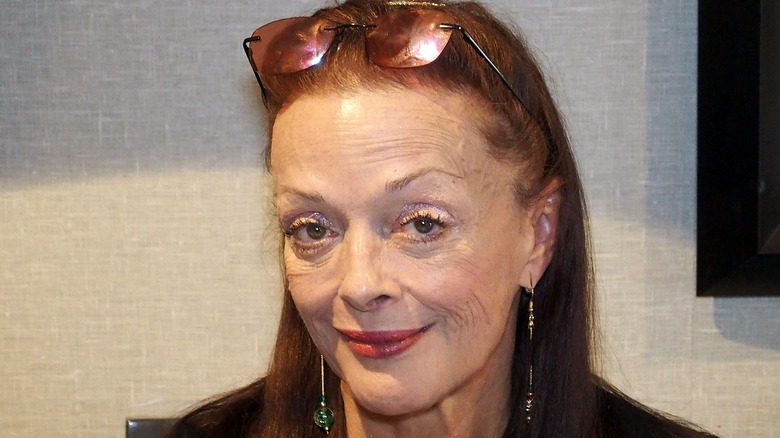 Bobby Bank/Getty Images
Lisa Loring cemented her legacy at a very early age when she portrayed the iconic and enduring character of Wednesday Addams. Loring was the first actor to ever play the somber girl on screen, making her mark in 1964's "The Addams Family." This performance is still making waves: Her frenetic dance with co-star Ted Cassidy became a meme in recent years. A breakout child star, Loring acted only occasionally after "The Addams Family" ended, with appearances on "The Girl from U.N.C.L.E.," "Fantasy Island," "Barnaby Jones," and a long stint on "As the World Turns" in the early 1980s. Her final work came in the 2015 indie horror movie "Doctor Spine."
Loring's friend Laurie Jacobson reported on Facebook that on January 25, 2023, the actor suffered a severed stroke. She died on January 28, at the age of 64.
Cindy Williams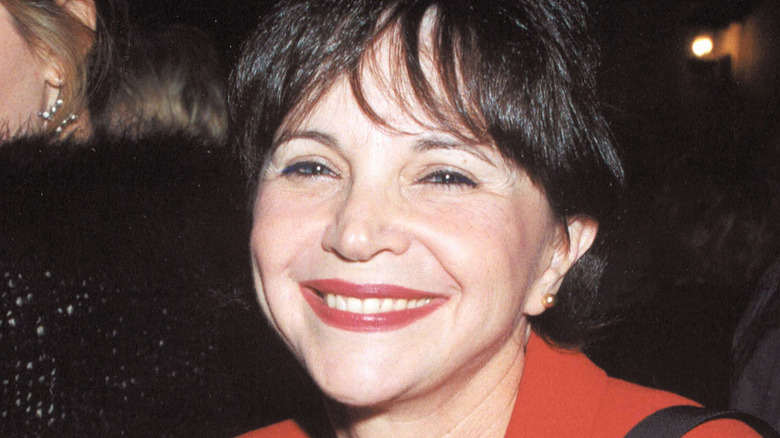 Denny Keeler/Getty Images
Cindy Williams was an icon of 1970s entertainment. Following some due-paying with commercials and guest starring roles (according to Variety), Williams landed big parts in major movies by two of the era's most important filmmakers. She played Laurie in George Lucas' nostalgic blockbuster "American Graffiti" — earning some awards attention in the process — and portrayed Ann in Francis Ford Coppola's "Godfather" follow-up, "The Conversation." 
A 1975 performance on "Happy Days" lead to Williams' most famous role: Shirley Feeney. Shirley and her friend Laverne (Penny Marshall) serve as intimidatingly older dates for the show's teenage characters. Their episode proved so popular that a "Laverne & Shirley" spin-off hit the air in 1976. By the 1977-1978 season, it was the most-watched program on television.
According to the Associated Press, Williams died on January 25, 2023, following a brief illness. She was 75.
Melinda Dillon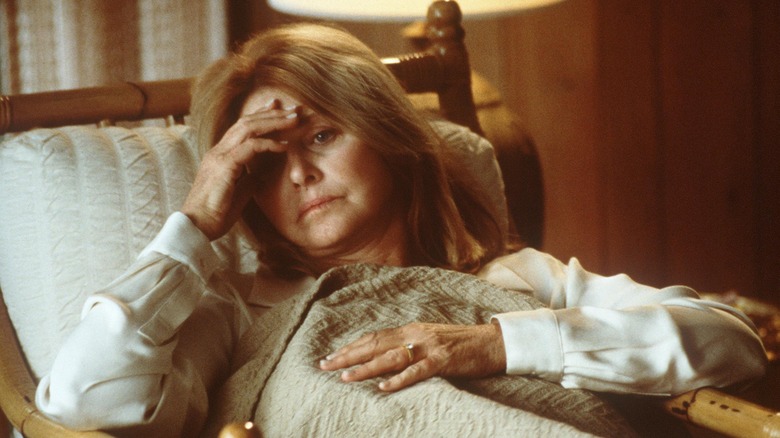 Getty Images/Getty Images
According to The Hollywood Reporter, Melinda Dillon kicked off her acting career in a big way by earning a Tony Award nomination for her performance in the original 1963 production of Edward Albee's "Who's Afraid of Virginia Woolf?" In the '70s, she lead the casts of three classics of the era: Hal Ashby's Woody Guthrie biopic "Bound for Glory," hockey comedy "Slap Shot," and Steven Spielberg's sci-fi smash "Close Encounters of the Third Kind." Dillon landed her most iconic and enduring role in the 1980s, however. Every year, millions of people watch her play the Parker family's doting mother in perennial holiday favorite "A Christmas Story." Dillon followed that era-spanning hit with supporting turns in well-received movies like "Harry and the Hendersons," "The Prince of Tides," and "Magnolia."
Twice nominated for Academy Awards for "Close Encounters of the Third Kind" and "Absence of Malice," Dillon was a giant of 20th century film. She passed away on January 9, 2023, at the age of 83.
George R. Robertson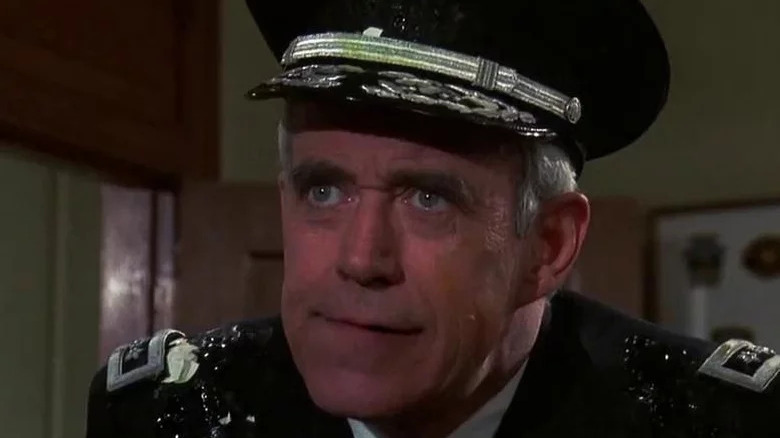 Warner Bros.
Canadian character actor George R. Robertson already had nearly two decades of acting experience before he landed his signature role in 1984: Henry Hurst, the nefarious-yet-supportive chief of police in "Police Academy." Robertson reprised the role in five sequels and the "Police Academy" TV series. This role turned out to be the middle of his long and varied career, which also included supporting roles in three films that competed for Best Picture at the Academy Awards: "Airport," "Norma Rae," and "JFK." Robertson specialized in playing stern authority figures, and was frequently cast as politicians, both real and imagined, including the president in "Senior Trip," Senator Barry Goldwater in "The Reagans," and Vice President Dick Cheney in "The Path to 9/11."
According to Legacy, Robertson died on January 29, 2023 in Toronto. He was 89.
Charles Kimbrough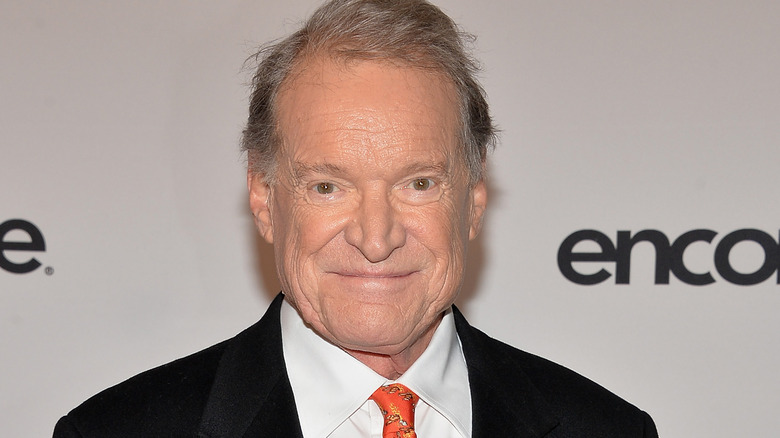 Theo Wargo/Getty Images
Charles Kimbrough brought an air of dignified authority to most of the roles he played across five decades of acting. He is perhaps most famous for portraying Jim Dial on "Murphy Brown," an upright and uptight veteran anchor. That role brought Kimbrough an Emmy Award nomination in 1990. In recent decades, Kimbrough introduced his deep and serious voice to the world of cartoons, portraying characters like Victor in Disney's "The Hunchback of Notre Dame" and its spin-offs, Mort Chalk in "Recess," and Dr. Ficus on "Dinosaurs." 
Said voice also helped make Kimbrough a star earlier in his career: He was a two-time Tony Award nominee for his work in big theatrical productions on Broadway. Among many notable performances, Kimbrough co-starred in "Company," "Candide," and "Sunday in the Park with George." Kimbrough also came out of retirement to reprise the role as Jim Dial on the 2018 "Murphy Brown" reboot. According to The New York Times, Kimbrough died on January 11, 2023, in Culver City, California. He was 86.
Raquel Welch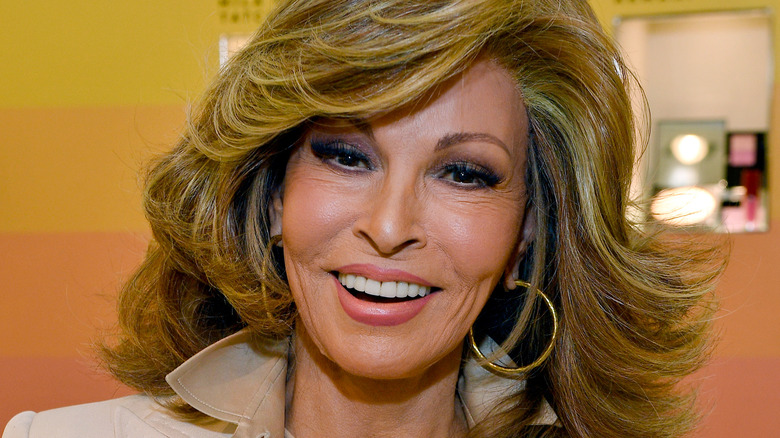 Matt Winkelmeyer/Getty Images
Raquel Welch was among the most iconic and glamorous movie stars of the 20th century. She made a big move into acting in 1966 with the sci-fi classic "Fantastic Voyage," in which she played a scientist who is shrunken down and sent into a sick man's body to investigate his illness. That same year, Welch starred in the prehistoric adventure "One Million Years B.C.," which saw her don a fur bikini. Images of her in this unique garment became the cornerstone of the film's marketing blitz and a legendary pin-up. Many vampy and showy roles followed in the 1960s and 1970s, with "Bedazzled," "The Three Musketeers," and "Myra Breckinridge." Her most notable recent role came in "Legally Blonde," in which she played the widow of a wealthy man whose murder is one of the central points of the film.
According to a statement provided by her manager, the actor died on February 15, 2023, following a short period of illness. Welch was 82.
Richard Belzer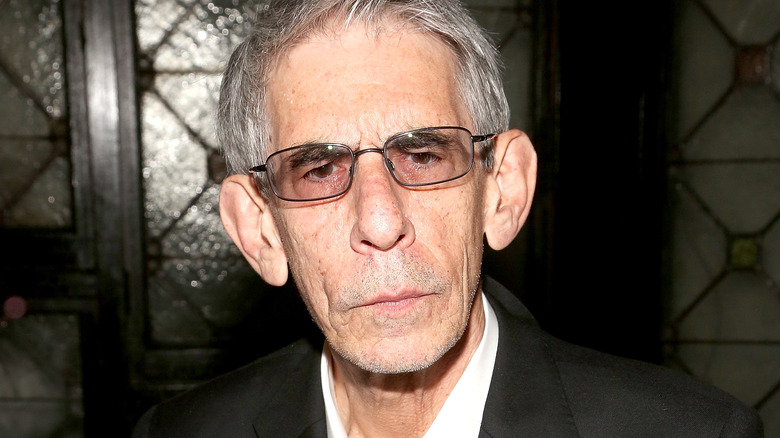 Paul Zimmerman/Getty Images
In the 1970s and 1980s, Richard Belzer established himself as a dark, acerbic, and deeply cynical wisecracker. That outsider stance, which saw him deliver unapologetic social commentary, informed many of Belzer's hosting gigs and acting roles, particularly Detective John Munch. Belzer originated the character on "Homicide: Life on the Street," and went on to  portray him on "Law & Order" and "Law & Order: Special Victims Unit" until 2016. He also brought the world-weary, droll-witted, and curmudgeonly investigator to "The Wire," "30 Rock," "Arrested Development," and "Sesame Street." 
Belzer and Munch shared a cultural background, a complicated attitude about city life, and an interest in conspiracy theories. By bringing him to such vivid life, the actor became a touchstone to generations of TV-watchers. Belzer died on February 19, 2023 at his home in France. He was 78.
Ricou Browning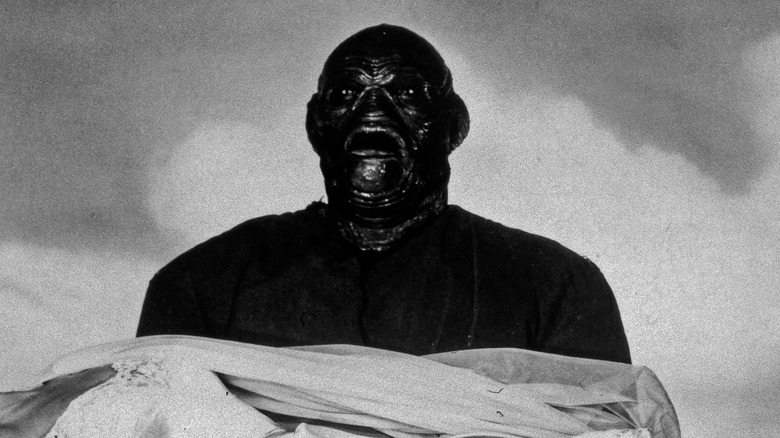 United Archives/Getty Images
You might not recognize Ricou Browning by name, but you definitely know his work. In a trio of films in the 1950s, he portrayed the iconic Gill-Man, aka the Creature, in Universal's "Creature from the Black Lagoon," "Revenge of the Creature," and "The Creature Walks Among Us." Highly proficient in the sought-after skillset of stunt performance and underwater cinematography, Browning pulled off expressive and entirely silent acting while completely submerged. He played the Creature in the movies' many underwater scenes, some of which are seriously lengthy. Browning continued to carve out a niche in Hollywood as a creator and facilitator of waterlogged projects, directing the underwater scenes in "Caddyshack" and "Never Say Never Again," as well as co-creating the friendly dolphin TV series "Flipper."
Browning was part of a very small club of actors who portrayed the titular monsters in Universal's beloved slew of midcentury horror films. In fact, he was the last surviving original performer of the "Universal monsters," as they're typically known. The actor and filmmaker died on February 27, 2023, at his home in Florida. He was 93.
Tom Sizemore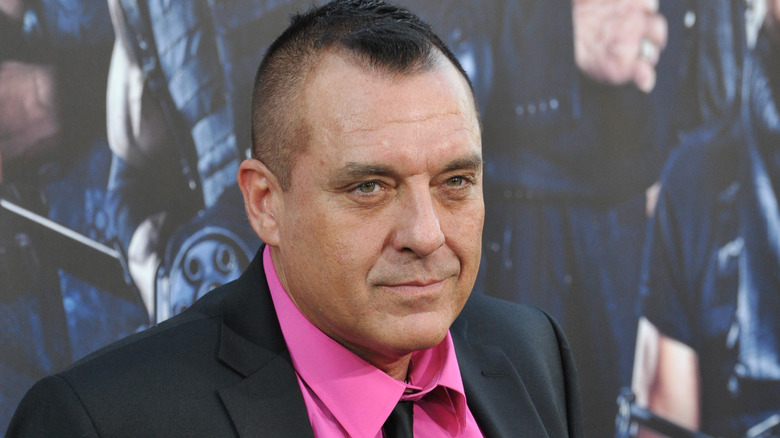 Jaguar PS/Shutterstock
The '90s produced plenty of thoughtful action movies and innovative indies about the seedier aspects of American life, and Tom Sizemore was often a major part of them. After his breakthrough role as a Vietnam War-era soldier on the TV drama "China Beach" earned him widespread attention, Sizemore appeared as a DEA Agent in "Point Break," a counter-terrorism expert in "Passenger 57," a detective in "True Romance," "Natural Born Killers," and "The Relic," and a high-ranking officer in "Saving Private Ryan." His career ultimately came to encompass more than 200 roles.
Sizemore collapsed at his home in Los Angeles on February 19, 2023. It was soon determined he'd suffered a brain aneurysm. He died on March 3, at the age of 61.
Chaim Topol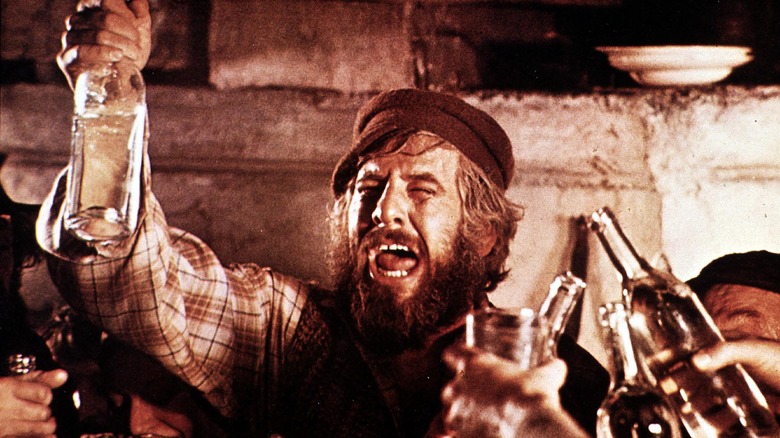 United Archives/Getty Images
"Fiddler on the Roof" wasn't the likeliest candidate to be a smash-hit musical. Based on Sholem Aleichem's beloved tales of Jewish life in the Pale of Settlement, the musical tells the story of a milkman named Tevye who struggles to maintain his traditions, accept his daughters' potential husbands, and navigate a hostile world. Israeli actor Chaim Topol — or just Topol, as he was usually billed — was a big part of the success of "Fiddler on the Roof," and would forever be linked to the role of Tevye. The signature performance of his career, Topol portrayed Tevye in thousands of individual stage productions of "Fiddler on the Roof": He played the part in the original 1967 West End production, revivals in 1983 and 1994, and a Broadway revival in 1990. Most prominently, he starred in the hit 1971 film adaptation, which landed him a nomination for best actor at the Academy Awards.
After establishing his fame and a following, Topol portrayed Dr. Hanz Zarkov in the 1980 movie version of "Flash Gordon," smuggler Columbo in the James Bond movie "For Your Eyes Only," and Berel Jastrow in the blockbuster miniseries "The Winds of War" and "War and Remembrance." Topol, who had been diagnosed with Alzheimer's disease, died in Tel Aviv on March 8, 2023. He was 87.
Robert Blake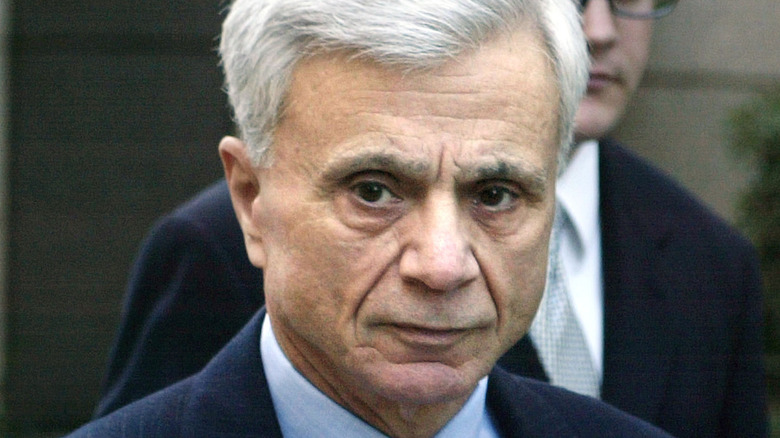 Doug Benc/Getty Images
There were three unique and distinct phases in the life and career of Robert Blake, an actor who started appearing in films in the late 1930s at the age of 6. Between 1939 and 1944, "Bobby Blake" portrayed Mickey in more than three dozen "Our Gang" or "Little Rascals" theatrical comic shorts. That gave way to numerous appearances as Little Beaver in "Red Ryder" movie serials and appearances on TV Westerns in the 1950s and '60s. 
After playing convicted killer Perry Smith in 1967's "In Cold Blood," Blake starred as Detective Tony Baretta on the crime drama "Baretta" from 1975 to 1978, which won him an Emmy Award. In the '80s and '90s, Blake assumed a lot of tough guy roles, retiring after a memorably creepy appearance in David Lynch's "Lost Highway" in 1997. 
Following the wind-down of his acting career, Blake would make headlines when he was arrested and tried for the 2001 murder of his wife, Bonny Lee Bakley. The salacious trial ended in an acquittal, but Blake was held liable in a civil wrongful death suit and had to pay his deceased wife's family $30 million. The Associated Press reported that Blake died at his Los Angeles home from heart disease on March 9, 2023. He was 89.
Lance Reddick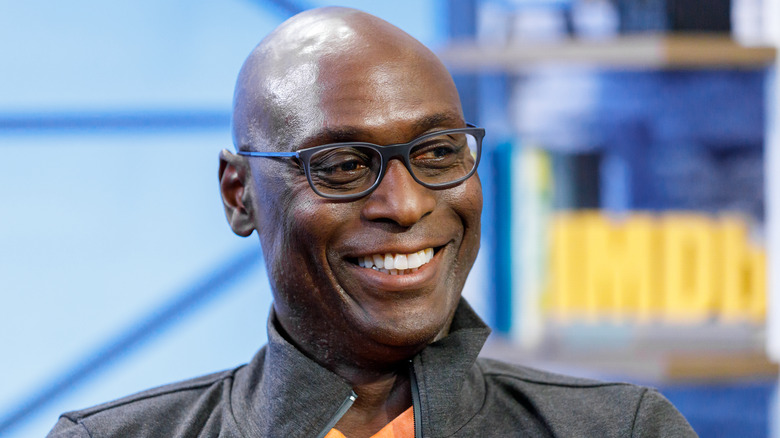 Rich Polk/Getty Images
Lance Reddick brought star power and irresistible energy to a series of high profile and cult projects over the years. His intensity and deep character work often made them unforgettable. Reddick broke out on the HBO prison drama "Oz," where he played undercover narcotics officer Johnny Basil. He then appeared on celebrated drama "The Wire" as police lieutenant Cedric Daniels. Reddick once again played a complex authority figure on "Fringe": federal agent Phillip Broyles, head of the titular paranormal office. Many more TV roles followed for Reddick, including Deputy Chief Irving on "Bosch," Albert Wesker on Netflix's "Resident Evil" spin-off series, and deeply evil boss Christian DeVille on Comedy Central's "Corporate." Film fans know him best as Charon, the concierge-turned-sidekick of the "John Wick" movies, while gamers  will remember him for years to come as Commander Zavala of the "Destiny " video game series.
Reddick was discovered dead of natural causes in his home outside Los Angeles on the morning of March 17, 2023. He was 60 years old.