The Heartbreaking Sons Of Anarchy Take We'll Never Get To See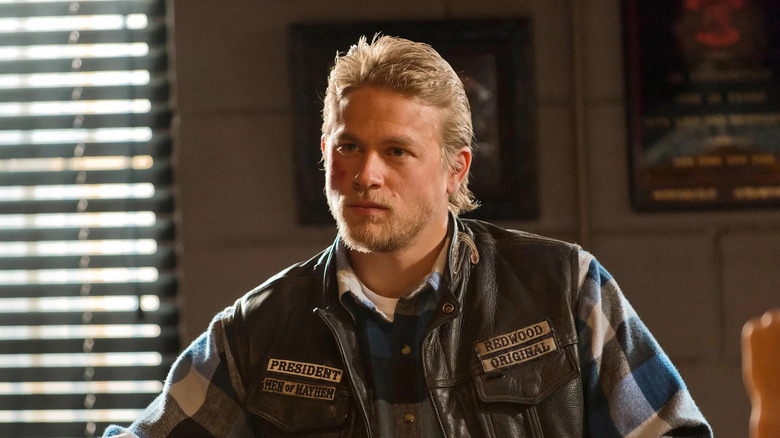 FX
"Sons of Anarchy" is perhaps best known for its fascinating, morally complex characters and its penchant for shocking violence. Running for seven seasons on FX, "Sons of Anarchy" is primarily a crime drama focused on the biker gang SAMCRO and centered on the group's vice president, Jackson "Jax" Teller (Charlie Hunnam). Throughout the show, Teller deals with his conflicted feelings over the club's future while committing ever-increasing acts of violence to protect himself and his family.
However, in addition to being a crime series focused on characters committing morally questionable violence, "Sons of Anarchy" also has a lot of tragic elements. Many have noted its similarities to the classic William Shakespeare play "Hamlet," including creator Kurt Sutter himself (per PopCulture). With that level of tragedy involved, many main characters were killed in heartbreaking ways, which resonated heavily with viewers. However, there is one particular take of a critical scene in the show that fans will never get to say, and the reason for that is nearly as sad as the scene itself.
The confrontation scene with Juice was originally much more emotional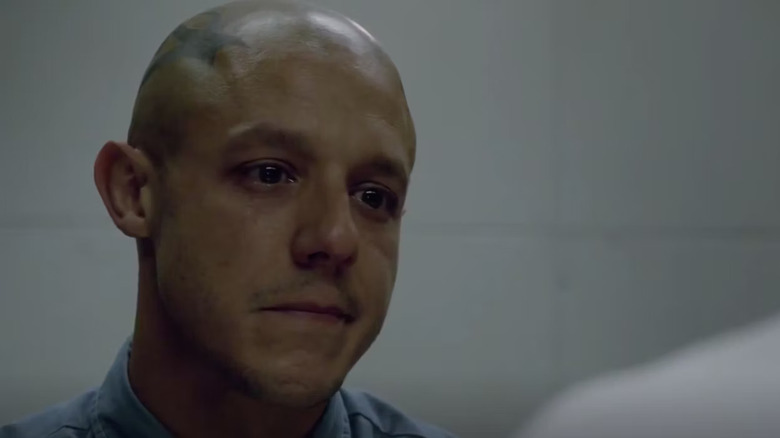 FX
During a sit down with Vanity Fair in October 2022, Charlie Hunnam offered up some key behind-the-scenes information for some of his most famous roles, including his starring turn on "Sons of Anarchy." When speaking about the show, Hunnam reveals some potentially heartbreaking news for viewers: The confrontation scene between Juan-Carlos 'Juice' Ortiz (Theo Rossi) and Jax in the Season 7 episode "Suits of Woe" was supposed to have a much more original take, but due to the camera not actually recording, they had to do the scene again.
"So we set everything up, and something happened in the room where life became what was happening," Hunnam said. "Like we were actually in that room. This was actually happening to us. And I just broke down and started wailing inconsolably and sort of being violent with my guy. And it was really good. It was better than I could have ever hoped it was gonna be. Peter Weller was directing the episode and came in and went, 'I don't know what that was, but it was the greatest single thing I've ever seen. It's a wrap; we're not shooting it again.'" Unfortunately, the cinematographer, Paul Maibaum, had to inform the team that the camera was not rolling, all while wearing a horrified expression.
Hunnam still seems disappointed that the original version of the scene didn't get used, but he also admits that the final product is still pretty good. Still, it's more than a little sad that fans of the series didn't get to see that version, but technical errors are part of any industry, especially Hollywood, where a lot of reliance on electronics is just part of the gig.