Steven Spielberg To Take On DC Comics Film Blackhawk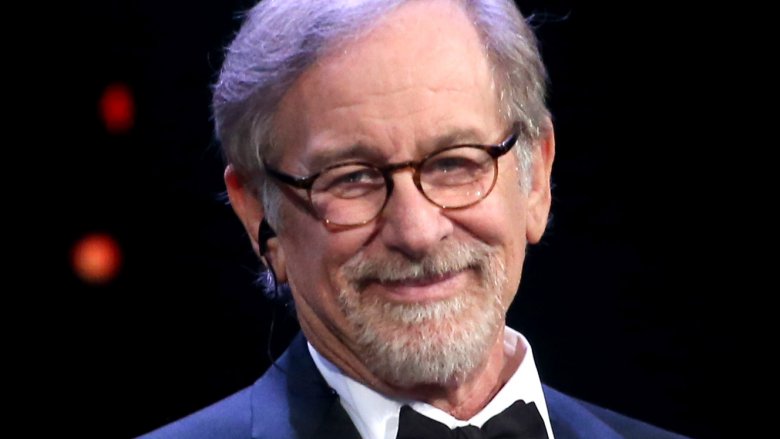 Getty Images
Steven Spielberg has found his next directing gig, and it should be very exciting for DC fans. According to The Hollywood Reporter, the Indiana Jones director has signed on to produce and likely direct a film about the popular DC Comics character Blackhawk.
Blackhawk is the enigmatic leader of a international squadron of heroic pilots who take on the Nazis during World War II. The character debuted in 1941's Military Comics No. 1 and was originally published by Quality Comics before DC acquired it in 1956. The character, who was co-created by Will Eisner, Bob Powell, and Chuck Cuidera, headlined a number of best-selling comics in the 1940s.
Spielberg is developing the film with his Amblin Entertainment company. David Koepp, who has previously penned the scripts for Spielberg's blockbusters Jurassic Park, War of the Worlds, and Indiana Jones and the Crystal Skull, is set to write the film. Kristie Macosko Krieger (The Post) will also produce the film, while former Warner Bros. executive Sue Kroll will executive produce through Kroll and Co. Entertainment. 
"We are so proud to be the studio behind Steven Spielberg's latest hit, and are thrilled to be working with him again on this new action adventure," said Warner Bros. Pictures Group chairman Toby Emmerich, who recently worked with Spielberg on his box office hit Ready Player One. "We can't wait to see what new ground he will break in introducing Blackhawk to movie audiences worldwide."
"It was wonderful working with the team at Warner Bros. to bring Ready Player One to the screen," added Spielberg, who has three Oscar wins to his name, including one for directing the World War II-based Saving Private Ryan. (via Deadline) "They bring a blend of passion and professionalism to everything they do and have a tremendous history in this genre.  I am excited to reunite with them on Blackhawk."
Spielberg is said to be making the fifth Indiana Jones movie his next project, and he also has a remake of West Side Story on the docket, so it could be some time before we see his take on Blackhawk. The director has been having a good run recently, taking on the Oscar-nominated The Post and bringing in $476 million internationally to date for Ready Player One. (via Box Office Mojo) This would mark Spielberg's first superhero project.