Showtime Reportedly Kills Off Dexter: New Blood Season 2 (But May Revive The Franchise For A Prequel)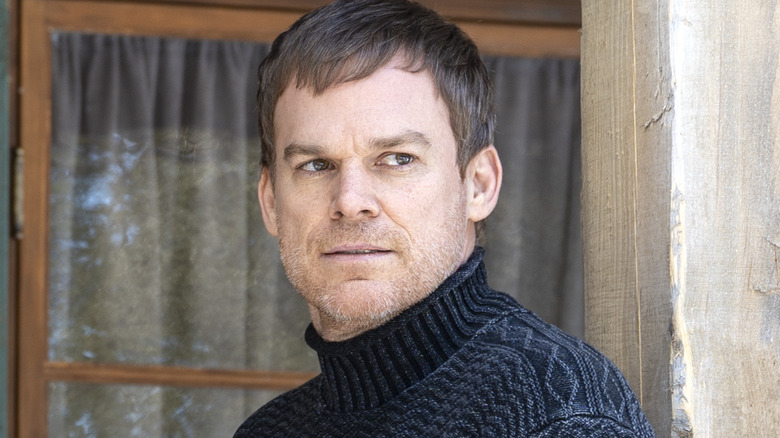 Seacia Pavao/Showtime
It looks like "Dexter: New Blood" will be a one-and-done experience.
The Showtime series sought to rewrite the ending to its successful horror drama "Dexter" by pulling Dexter Morgan (Michael C. Hall) away from his job as a lumberjack in Oregon and plunging him into the grim goings-on in Iron Lake, New York. In the series, he is seen quietly working as a clerk in a wilderness store, his "dark passenger" silenced since he faked his own death. But the sudden arrival of his now-teenage progeny Harrison (Jack Alcott) results in the past destroying the calm that Dexter has worked so hard to achieve. He soon learns Harrison is hiding dark secrets of his own and works both to protect and avenge his son. 
To be fair, the ending of "New Blood" was pretty definitive ... at least, for the title character. But while Showtime seems set to close one door on one chapter of the "Dexter" legacy, it seems ready to open a fresh chapter in the series' history. Because now, it appears that the show's future might lie in its past.
Bye New Blood ... hello Young Dexter?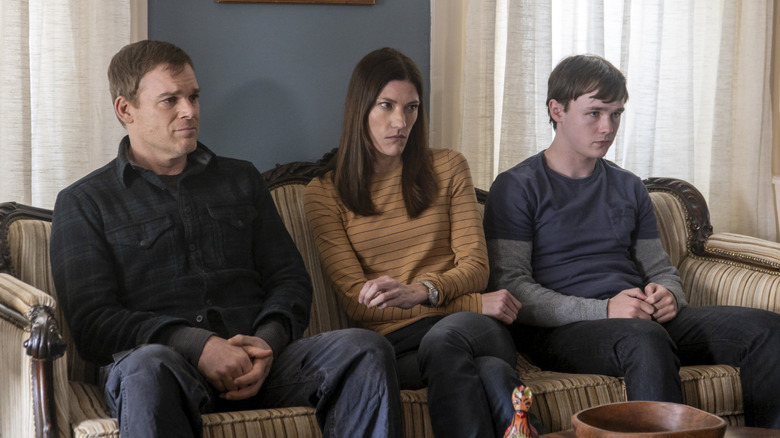 Seacia Pavao/Showtime
Per TV Line, "Dexter: New Blood" will end life as a miniseries, which apparently surprised some of their sources, as the show was enormously successful for Showtime. In fact, it was their most watched original series of all time.
And yet ... if you watched the show, and (spoiler alert!) if you didn't, with Dexter dead and only Harrison still alive, one is left with the question of what the show would have done with a second season, anyhow. TV Line confirms that the next chapter in the story would have followed Harrison's life through serial killing, adhering to the moral code his father abandoned, after having killed Dexter for murdering Sgt. Logan (Alano Miller) in the first season's final episode. Would Dexter have become a physical embodiment of the "dark passenger" that drives Harrison the same way his own dark passenger drove him? Fans will never know.
Still, don't count this narrative out just yet, because Showtime apparently has another idea for the franchise — it's considering launching a "Young Dexter" series, which will follow a pint-sized version of Dexter through his youth, where we all know his killing spree began. 
Hopefully fans will turn up for this macabre-sounding twist on Dexter's story, particularly if they preferred the ending of "New Blood" to the one offered by the show's original run.