How To Train Your Dragon 3 Gets Official Title, Synopsis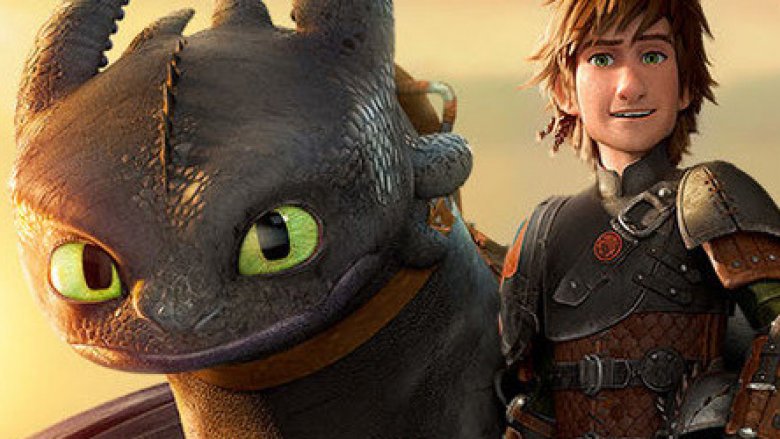 A third How to Train Your Dragon film is heading our way next year, but DreamWorks Animation and Universal Pictures have revealed the title and the synopsis of the upcoming pic ahead of time. 
As reported by Variety, How to Train Your Dragon 3 is officially titled How to Train Your Dragon: The Hidden World. 
There isn't much to go off when deciding what the name might allude to, though that won't be the case for long. Movie lovers attending this year's Annecy International Animation Film Festival will see a sneak peek of the forthcoming sequel, and will "learn more about the making of the film as part of an extended presentation on DreamWorks Animation's films and the work of How to Train Your Dragon director Dean DeBlois." The exclusive presentation will take place on Thursday, June 14 at the Bonlieu Theater in Annecy, France. 
Marcel Jean, artistic director of the Annecy Film Festival, detailed in a statement the festival's connections to the How to Train Your Dragon film series. "As well as being a major artist, Dean DeBlois is a longtime friend of Annecy. We are excited to welcome him this year and present his work in a context that will emphasize his great talent," said Jean. "The How to Train Your Dragon franchise is closely linked to our festival, and this is why we are eager to offer our audience the chance to preview footage from the film."
Alongside the title announcement came the unveiling of the official synopsis for How to Train Your Dragon: The Hidden World, which reads as follows: "As Hiccup fulfills his dream of creating a peaceful dragon utopia, Toothless' discovery of an untamed, elusive mate draws the Night Fury away. When danger mounts at home and Hiccup's reign as village chief is tested, both dragon and rider must make impossible decisions to save their kind."
The summary will probably pique franchise fans' interests, as it seems the film will focus even more on the adorable Toothless as a character.
How to Train Your Dragon: The Hidden World, described as the culmination of the franchise, touts a voice cast featuring Jay Baruchel as Hiccup (full name: Horrendous Haddock III), Cate Blanchett as Hiccup's mother Valka, Gerard Butler as Hiccup's father Stoick the Vast, Craig Ferguson as Gobber the Belch. America Ferrera as Astrid Hofferson, Christopher Mintz-Plasse as Fishlegs Ingerman, Jonah Hill as Snotlout Jorgenson, T.J. Miller and Kristen Wiig as Tuffnut and Ruffnut Thorston, Kit Harington as Eret, and F. Murray Abraham as Grimmel. 
The culmination of the action-fantasy franchise, How to Train Your Dragon: The Hidden World is slated to open on March 1, 2019.