Chicago Fire Fans On Reddit Make Their Dislike For Peter Mills Clear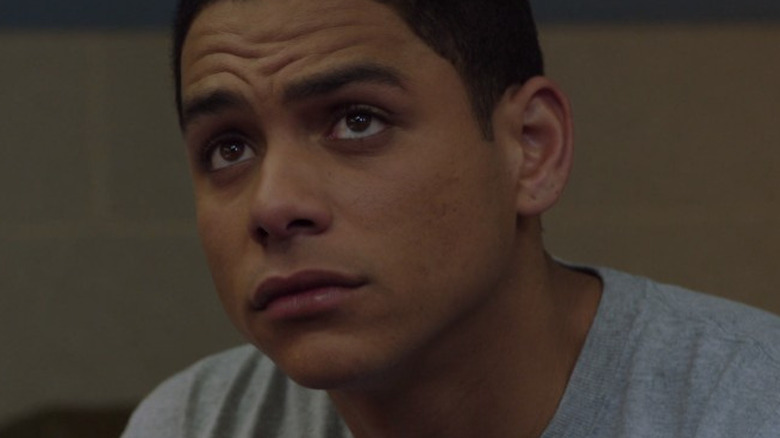 NBC
Dick Wolf's "Chicago Fire" has lasted long enough to spawn a solid fanbase. Those fans have their favorite relationships and characters. Fans still yearn for the return of Gabby Dawson (Monica Raymund) and Matt Casey (Jesse Spencer) and are not coping well with the departure of Kelly Severide (Taylor Kinney). It's a show that's hard on both friendly and romantic relationships, and marriage is no guarantee that characters will live happily ever after. 
As with every ensemble drama, not every character can be a winner. The longer a series goes, the more likely the cast will enter a flux state, and characters will depart the narrative. Sometimes, that happens due to audience dislike, and sometimes it's simply because an actor wants out. Depending on the network's choices, it often results in character replacements that can succeed or fail.
There's one particular character whom "Chicago Fire" fans never warmed to — rookie Peter Mills (Charlie Barnett), who lasted for three seasons before being written off the show. It's a fact that dismayed Barnett, but despite his best efforts, Peter's unpopularity haunted the character for seasons after he left the show.
Mills was not Reddit's favorite rookie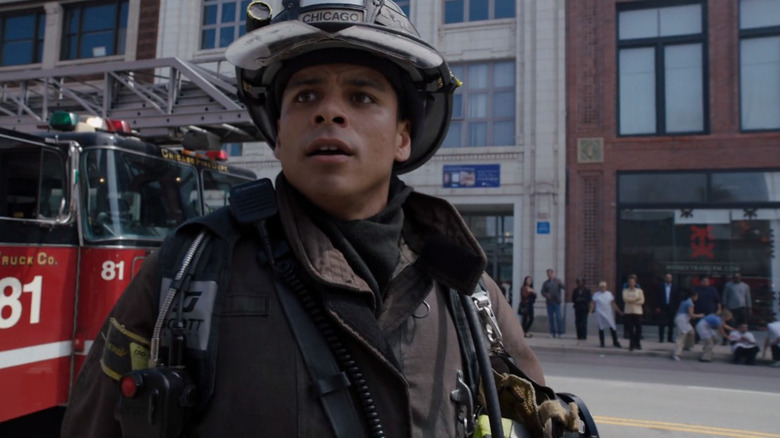 NBC
A poll posted to the "Chicago Fire" subreddit by u/Professional_Wall_61 in 2022 asked fans who their least-favorite character on the show is. Professional_Wall_61 admitted their least-favorite character was Peter Mills. The subreddit's users backed him up, giving Peter 140 votes and outpacing his nearest competitor Stella Kidd (Miranda Rae Mayo), by over 100 nods for the victory.
Several replying fans said that Mills annoyed them with his hardheadedness and willfulness, but many pointed out specific reasons why they disliked him. U/Bruticus1120 said they had no problem with him until the events of "Prove It" in Season 2. Peter's inability to keep a proper professional distance from the situation at large, charging into his family's burning restaurant to save some heirlooms and endangering his teammates, turned u/Bruticus1120 against Mills. But the character has his defenders on the subreddit, with fans naming other characters more annoying than him, such as Matt Casey.
While Peter is happily running a rebuilt version of his family's restaurant elsewhere, Charlie Barnett has expressed dismay over how his dismissal from the show occurred. "I really was sad to be let go. It broke me for quite a long time," he told Digital Spy in April 2022. Yet, in the end, he was grateful that the show chose to let him go. "You never see the bad moments becoming the good. It wouldn't be. It wouldn't be what it was; I think, if you did recognize it for what it is in the moment." Since he's subsequently landed roles on shows such as "Russian Doll," it seems that he ended up right where he needed to be.