Elisabeth Shue's Dream Storyline For CSI's Julie Finlay Involves A Series Of Sporting Events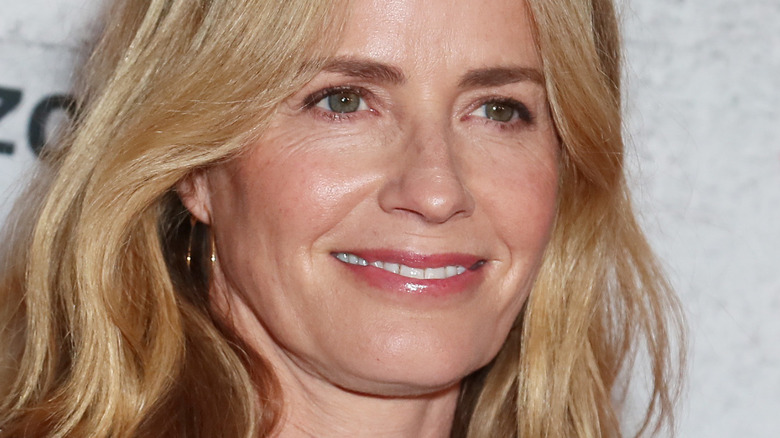 Leon Bennett/Getty Images
By the late 2000s and into the early 2010s, "CSI: Crime Scene Investigation" was running like a well-oiled machine. It had become one of the top titles in the crime procedural genre, with the accolades, recognition, and fans to prove it. At the same time, the series was by no means above or averse to making occasional changes, especially when it came to the cast. Change can be a good thing, after all, and with Catherine Willows (Marg Helgenberger) no longer at the forefront, there was room for a new addition to the cast list.
With that, the Season 12 episode of "CSI" titled "Seeing Red" saw the arrival of Julie Finlay: a skilled blood spatter analyst and longtime friend of D.B. Russell (Ted Danson), as portrayed by actress Elisabeth Shue. Given Shue's extensive ilmography, which includes such titles as "The Karate Kid," "Adventures in Babysitting," and the second and third "Back to the Future" movies, and her prowess in front of the camera, she was a major grab for the show. Shue stuck around for four seasons before "CSI" ended in 2015, making her final non-archival footage appearance during the Season 15 installment "The End Game."
Before her "CSI" tenure came to an end, Elisabeth Shue revealed that she would've like to see Julie Finlay involved in sports.
Shue hoped to bowl, play tennis, and more on CSI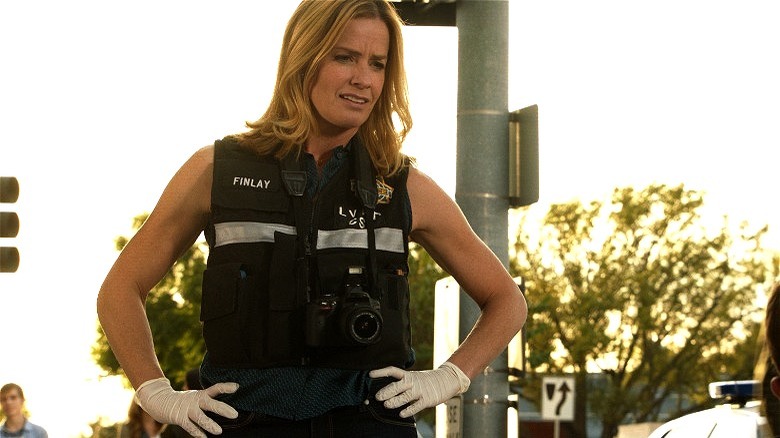 CBS
The year before "CSI" left the airwaves, Elisabeth Shue sat down with the Killing Times to discuss the program and her time on it. Asked about her fantasy storyline for Julie Finlay, Shue stated that she wanted one thing: sports of all kinds. "We could have a bowling tournament ... and we have our softball tournament and we could just have tournaments all the time. That would really make me happy," she said, even tossing out the notion of tennis-related scenes, since she plays in real life.
Even though she never got to thoroughly explore Finlay's sporty side, that's not to say Shue was short-changed when it came to developing the character. As she shared with "CSI" Files, one of the benefits to taking on a TV part is getting to expand it in ways that movies simply don't have time for. "It's not a two-hour film and then the character's done. This character's going to keep living and breathing," Shue explained in the 2012 chat, noting that assembling a character like Finlay is a constant work in progress, from collaborating with the writers to determining her nuances while performing.
"CSI" will remain a big piece of television history, even as it recedes further into the past. The same goes for Finlay, thanks in large part to Shue's strong portrayal. It's too bad that the showrunners couldn't make her dream storyline a reality before the 15th and final season concluded.