Who Plays Kai Tanaka-Reed On Chicago Med?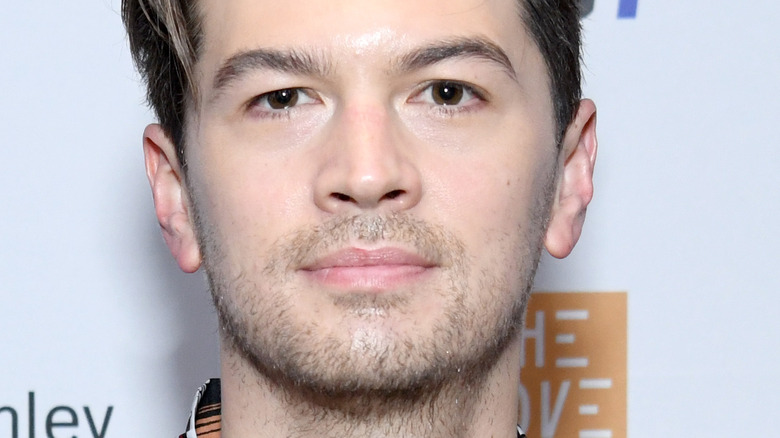 Jenny Anderson/Getty Images
"Chicago Med" — which is part of the "One Chicago" franchise, alongside "Chicago Fire" and "Chicago P.D." — brings in a multitude of viewers every week itching to tune into the medical drama. Created by Dick Wolf and Matt Olmstead, the series takes place at Gaffney Chicago Medical Center in their emergency department. The story focuses on the doctors and nurses who work at the hospital, with their professional and personal lives at the forefront of the drama every week. The series also features an ensemble cast, with characters coming and going throughout the seasons.
One of the newest characters thrown into the mix is Kai Tanaka-Reed, introduced in Season 8 Episode 2, "Caught Between the Wrecking Ball and the Butterfly." Right away, Kai is a first-year surgical resident who begins rubbing his colleagues the wrong way with his arrogant demeanor. For example, in one scene, Kai is helping out trauma surgeon Dr. Marcel (Dominic Rains) with a patient who has two bullet wounds in his leg, and Kai attempts to be the one to call the shots, despite Dr. Marcel having much more experience than him. Later, Kai gets angry when the patient thanks Dr. Marcel (and not Kai) for saving his life, leading him to confront Dr. Marcel angrily — and showcasing that he may be in medicine for the wrong reasons.
All in all, Kai is shaking things up in "Chicago Med." Here's what we know about the career of Devin Kawaoka, the actor who plays Kai Tanaka-Reed.
Kawaoka has been acting steadily since 2010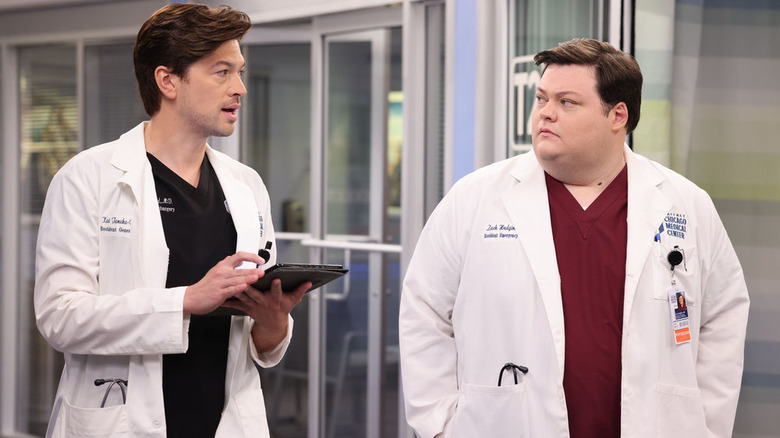 George Burns Jr/NBC
According to his IMDb page, Devin Kawaoka's journey from an actor at the start of his career to an actor playing a pivotal role in "Chicago Med" has taken over a decade. Kawaoka made his on-screen debut in 2010 with a small role in the TV series, "In Between Men." Soon after, he had a busy year in 2012 when he appeared in two films, "The Trouble with Cali" and "Surviving Family," as well as a short film titled "Absence of Love." He then appeared in two more short films in 2013, "The Lipstick Stain" and "The Professor."
In a more notable role, Kawaoka appeared in two episodes of Hulu's "The Path," which starred Aaron Paul as a man questioning his faith in 2017. He followed up "The Path" with another well-known series, "Criminal Minds," in which he guest starred in one episode. Next, he had a small role in the Andrew Garfield-led neo-noir film "Under the Silver Lake" in 2018.
Next, in 2019, Kawaoka appeared in two episodes of "Good Trouble," the Freeform drama series. In 2021, he then appeared in one episode each of "Lucifer" and "Goliath." Also in 2021, he appeared in "The Manor," a gothic supernatural horror film and the eighth installment of the "Welcome to the Blumhouse" film series.
Finally, that leads to his current — and, thus far, most substantial — project: playing Kai Tanaka-Reed on "Chicago Med." Next up, Kawaoka will appear in four episodes of the upcoming Apple TV+ series, "Shrinking," which stars Harrison Ford and Jason Segel.