The Recruit Gets A Season 2 Order At Netflix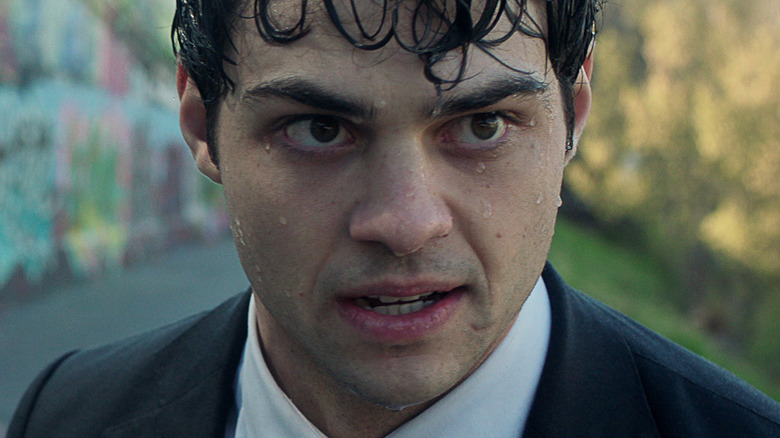 Courtesy of Netflix © 2022
Many fans have learned not to grow too attached to a new TV series they really like. Many streaming platforms, from HBO Max to Netflix, have unceremoniously canceled shows after a season or two because they didn't get enough viewers. Rather than wait it out to see if a show can grow through word of mouth, the platforms will simply cancel something if it doesn't please the algorithm within a few weeks of launch. Fortunately, fans of Netflix's "The Recruit" can breathe a sigh of relief as that show is safe for the time being. 
The show premiered on the streaming service on December 16, 2022. Normally, Netflix requires a minimum of a month before deciding whether to renew or cancel a show, and it seems like "The Recruit" did well enough to fall into the former category. The series follows a newly hired CIA lawyer who gets wrapped up in life-or-death stakes concerning a former agent and international politics. With a healthy dose of comedy thrown into the espionage, "The Recruit" will get a chance to continue its arc and pay off that intense cliffhanger from Season 1.
Noah Centineo will be back for more CIA shenanigans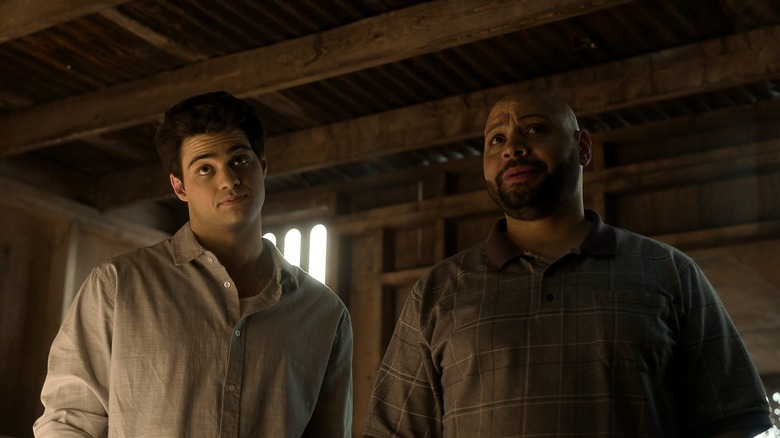 Courtesy of Netflix © 2022
"The Recruit" did well when it was initially released back in December. The show shot up Netflix rankings of Top 10 TV series to the number one spot, only being dethroned after a week by the juggernaut that is "Emily in Paris" (via Forbes). "The Recruit" was no doubt helped by the inclusion of current rising star Noah Centineo, who's no stranger to the streamer, seeing how he's a regular fixture in Netflix rom-coms like "To All the Boys I've Loved Before" and "The Perfect Date."
He'll stick around the streamer a little while longer with "The Recruit" Season 2. In a statement to Tudum, Centineo reflected, "I know I speak for our entire cast and executive team at eOne and Netflix when I say that we're thrilled to be returning to The Recruit for a second season." The show's creator, Alexi Hawley, was also ecstatic about the news and told Tudum, "Seeing how invested our audience became in the show's adventurous take on the spy world has been incredibly rewarding, and I can't wait to turn it all up to 11 in Season 2."
No other details are currently out regarding "The Recruit" Season 2. Most Netflix seasons tend to release roughly a year between each other, so expect more "Recruit" in late 2023 or early 2024.