Ginny & Georgia's Brianne Howey Recalls A Strange Fan Interaction During A Marathon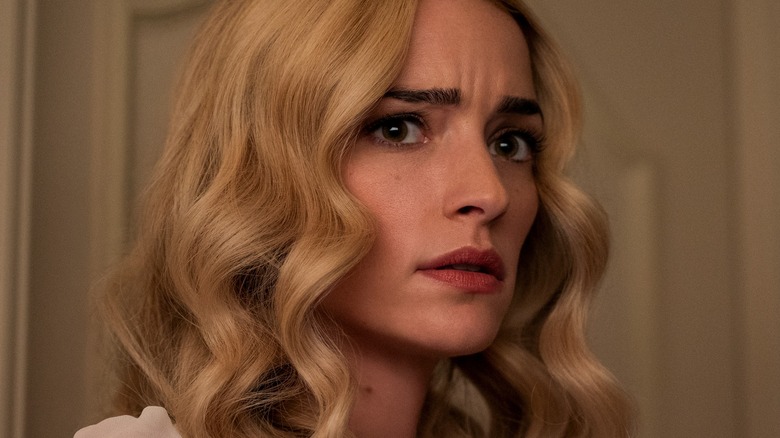 Amanda Matlovich/Netflix
With two seasons under its belt, "Ginny & Georgia" is proving itself to be a sizable hit for Netflix in the dramedy department. That success stems in no small part from the lead actresses behind the show's titular mother-daughter duo. There's Antonia Gentry, who brings the witty yet troubled teenage Ginny to life, and then there's Brianne Howey, who combines peppiness with a surprising level of darkness in her portrayal of Georgia.
While viewers of "Ginny & Georgia" may have found Howey's Georgia to look familiar based on seeing the star's previous credits across TV and film, her role in the Netflix series is quickly proving to be one of her most recognizable appearances to date. In fact, the show has gotten so big that it led to Howey having an unexpected interaction with a fan of the series in the middle of a public marathon during the time between the first two seasons.
Howey was complimented by a marathon runner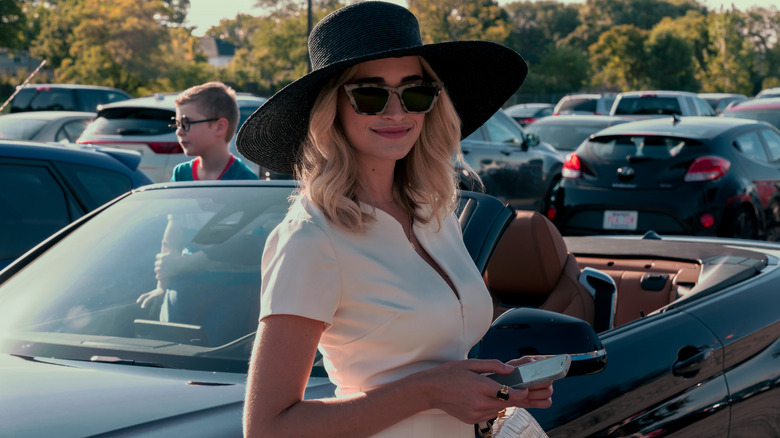 Sophie Giraud/Netflix
It seems to be a relatively common occurrence for the stars of popular TV shows to get compliments from fans who recognize them in public, but Brianne Howey didn't expect such a thing to happen in the middle of a marathon. However, that's exactly what happened to the actress while she was on a honeymoon with her husband in Berlin.
During an appearance on "The Tonight Show," Howey told Jimmy Fallon about the bizarre fan interaction. "There happened to be a marathon going by our hotel," the "Ginny & Georgia" star recounted. "So my husband and I are standing, watching the marathon, and this very kind grown man runs out of the marathon and approaches us and tells me how much he loves the show." While meeting a fan who was in the middle of running a marathon may have been surprising enough, Howey was also amused by a self-aware remark the man said. "He says, 'I know I'm not your demographic, but I love the show,'" she recalled, prompting laughs among the audience.
"Ginny & Georgia's" popularity has only continued to mount since the ending of Season 2, and it's likely that this fan interaction won't be the last time someone recognizes Howey for her work on the show. However, it was certainly surprising enough to stick with the actress for the foreseeable future.