What Has Maggie Smith Been Doing Since Her Role As Professor McGonagall In Harry Potter?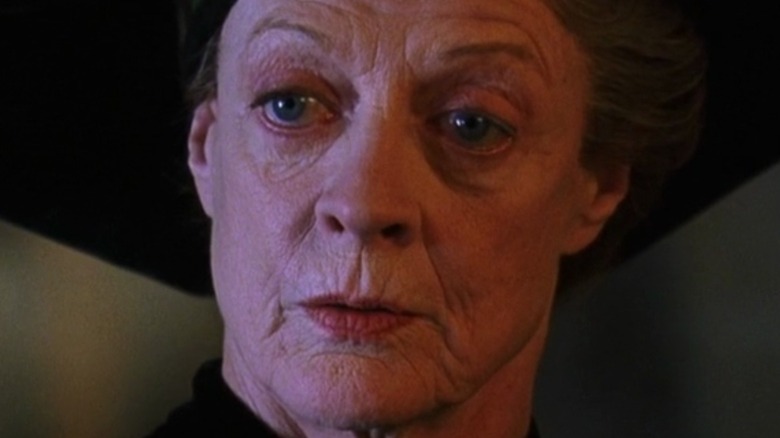 Warner Bros.
Dame Maggie Smith has long been one of the United Kingdom's most cherished actors, with a career spanning eight decades onstage, in film, and on television. With a string of performances covering everything from Shakespeare to "Sister Act," and numerous supporting roles along the way, Smith's acting résumé easily stands as one of the most impressive of the last half century. This acting profile includes Academy Awards for best actress in a leading role for 1969's "The Prime of Miss Jean Brodie" as well as best actress in a supporting role for her humorous turn in 1978's "California Suite" (via IMDb).
On the big screen, the actor easily moves in and out of dramatic and comedic parts, with a bit of whimsy thrown in thanks to her memorable turn as Professor Minerva McGonagall in the "Harry Potter" franchise. Professor McGonagall has immensely powerful magical abilities, which led her to become a renowned instructor at Hogwarts. Her appeal is partly due to Maggie Smith's superb performance, so what has the actor been up to since the film franchise ended in 2011?
Maggie Smith has continued to act in film and television after Harry Potter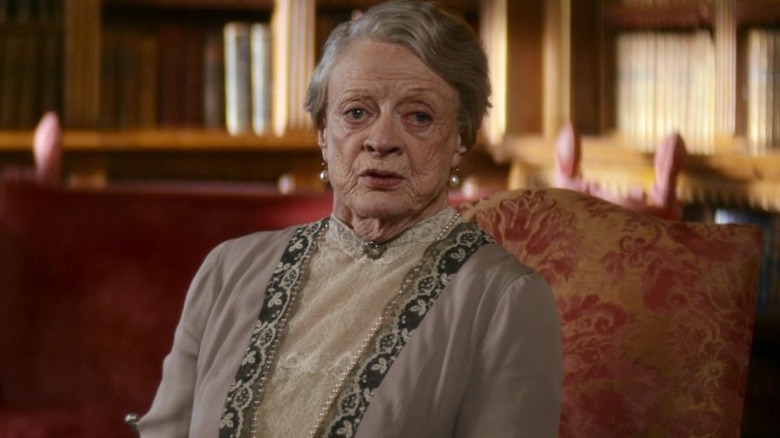 Focus Features
Dame Maggie Smith's biggest role since the conclusion of the "Harry Potter" franchise has arguably been as Violet Crawley, the Dowager Countess of Grantham on "Downton Abbey." She technically began her role on the period program in 2010, a year before her final appearance as Professor McGonagall, and the wry and witty duchess won the actor three Primetime Emmy Awards in 2011, 2012, and 2016. She went on to continue the part in two films, 2019's "Downton Abbey" and 2022's "Downton Abbey: A New Era." Smith also returned to the stage in 2019's "A German Life," playing the role of Brunhilde Pomsel (via Bridge Theatre).
The "Gosford Park" star has maintained a steady career in film since she defended Hogwarts for the last time. She starred in "The Best Exotic Marigold Hotel" in 2011 and returned for the comedy's sequel, "The Second Best Exotic Marigold Hotel," in 2015. She played the lead role of Miss Shepherd in "The Lady in the Van" that same year and also appeared in the 2021 British Christmas feature "A Boy Called Christmas." Smith also voiced the role of Lady Bluebury in the animated movie "Sherlock Gnomes."