Sam Corlett Believes Vikings: Valhalla's Dialogue Is Even Better Than The Action Scenes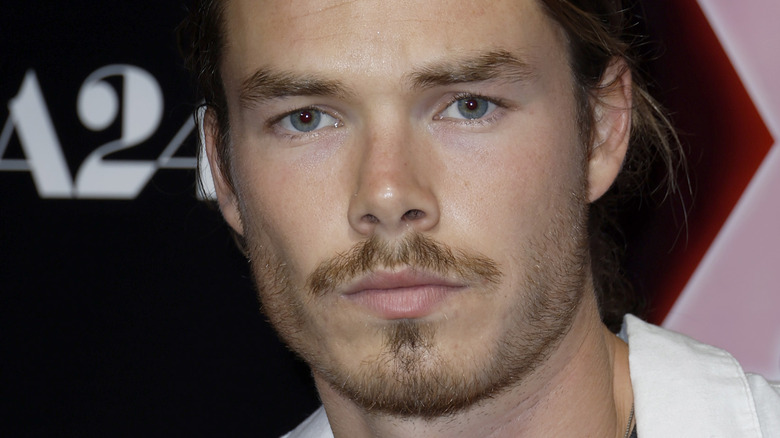 Frazer Harrison/Getty Images
When "Game of Thrones" premiered on HBO in 2011, it quickly became a massive hit that television viewers couldn't get enough of. Well aware of this, other powerhouses in the TV game quickly got to work on similar programs to try and get in on the action. While "Knightfall" leans a little closer to the HBO hit, History's "Vikings" aligns closer with it in terms of longevity and popularity, Not to mention, the Michael Hirst-developed show gave audiences all of the gory action, family drama, and political strife they'd come to appreciate from "Game of Thrones."
"Vikings" stuck around the History scene from 2013 to 2020, accumulating six seasons and 89 total episodes by the time it wrapped up. Along the way, it made TV icons out of characters like Ragnar Lothbrok (Travis Fimmel), secured several awards and nominations, and even laid the groundwork for a sequel series, "Vikings: Valhalla." The events of the series take place a century after its predecessor and chronicle the end of the Viking Age. It calls Netflix home and is up to two seasons at the time of this writing, which are filled with just as much hard-hitting action as somber drama.
Although, according to "Vikings: Valhalla" lead Sam Corlett, who portrays the legendary Leif Erikson, the show's dialogue far surpasses its action. Here's why he feels this way.
Corlett appreciates what dialogue can do for characters and pacing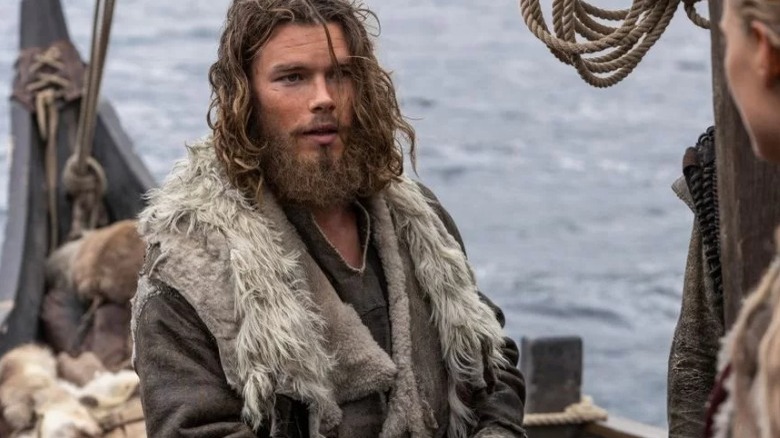 Netflix
In January 2023 — the same month that Season 2 of "Vikings: Valhalla" premiered on Netflix — Leo Suter, Frida Gustavsson, and Sam Corlett discussed the show and the next batch of episodes with Collider. During this interview, Corlett revealed why the dialogue is so crucial. "This show has such pace and amazing action, but to have that moment of stillness where we get to express what's actually internally going on with our characters, and often, with one another," he explained, noting that strong dialogue can not only benefit the pace of the story and flesh out characters individually, but it also serves to develop the relationships between them in a meaningful way.
For a program like "Vikings: Valhalla," where the main characters are largely based on historical figures, it's incredibly important to depict them, their choices, and their relationships in a respectful, accurate manner. Corlett is entirely aware of this, as he told Netflix in a separate interview. He said, "It's pretty amazing to see the ripple effect of these great people from history. Our work is to make them very deeply human and connect to them on that level." 
Is it possible to portray Leif Erikson exactly as he was centuries upon centuries ago? No, but you can count on Corlett and his fellow cast members with their respective roles to get as close as they can within the context of the story.
The first two seasons of "Vikings: Valhalla" are currently streaming exclusively on Netflix.