Josh Radnor Of Hunters Season 2 Believes The Show Is Growing More Relevant In Today's Climate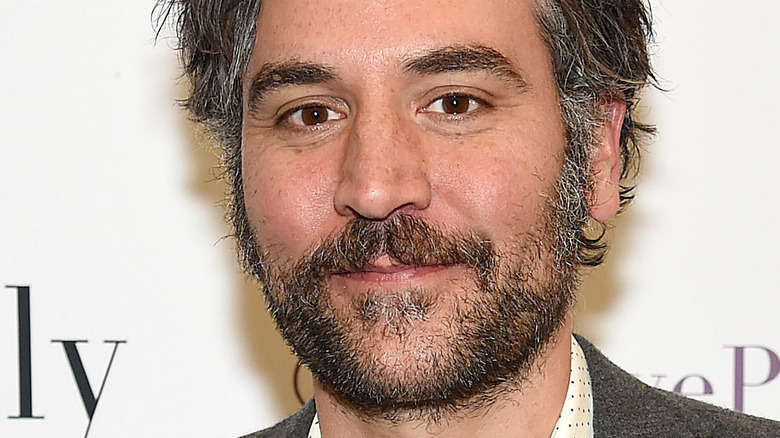 Jamie Mccarthy/Getty Images
"Hunters," the Amazon Prime Video series created by David Weil, is a show about hunting Nazis. Set in the late 1970s in New York City, the story focuses on young math genius Jonah Heidelbaum (Logan Lerman), who finds himself taking the place of his late grandmother in a group of Nazi hunters after he witnesses her murder. Throughout the first season, Jonah and the other hunters, including group leader Meyer Offerman (Al Pacino), learn that escaped Nazi officers are working to build the Fourth Reich within the United States. Further, Season 2 follows through on the Season 1 finale cliffhanger that Adolf Hiter (Udo Kier) is very much alive and well, living in Argentina with his wife Eva Braun (Lena Olin) — and they, too, are heavily involved in plotting the Fourth Reich. The Nazi hunters now have the daunting task of taking down Hitler.
One of the other hunters in Jonah's cohort is Lonny Flash, played by "How I Met Your Mother" alum Josh Radnor. Lonny, an actor, works as the master of disguises within the group during their various missions. Lonny's grandfather died in the Holocaust, giving him particularly personal motivation to be involved in hunting Nazis.
While promoting Season 2, Radnor has discussed all things "Hunters" — including the fact that the show is only growing more and more relevant in today's climate.
Radnor says the show is sadly relevant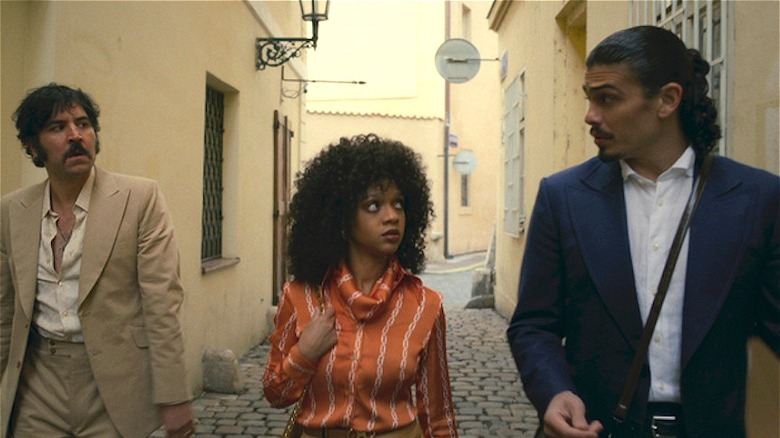 Amazon Studios
The hiatus between "Hunters" Season 1 and Season 2 was about three years and, in that time, we've seen plenty of headlines regarding various moments of antisemitism, whether they stem from famous figures or everyday encounters. Naturally, this has come up during the cast's press interviews for "Hunters," a show that tackles antisemitism head-on. Firstly, Josh Radnor addressed the topic in an Instagram post, posting his thoughts alongside the Season 2 trailer. Radnor wrote, "Here's the trailer for ['Hunters'] season two. Nazi-hunting felt perhaps a touch quaint and fantastical when we debuted season one in 2020. Now feeling (sadly) a touch more relevant!"
The actor also discussed the show's relevancy in a January 2023 interview with Newsweek. Radnor said, "This [series] is grounded in the sad facts of antisemitism, which is just a virus that seems to just flare up, and it feels like there's a flare up right now, and that's always alarming."
Radnor then went on to discuss another element he finds alluring about "Hunters" — that, even though it focuses directly on the impact that the Holocaust had on Jewish people, it also explores other people and their experiences with prejudice. Radnor said, "One of the things I love about 'Hunters' is it's not just Jews hunting the Nazis. It's a full makeup of all kinds of people, because everyone suffers under that kind of prejudice and persecution and genocidal tendencies."
Creator David Weil says telling the story of Hunters felt urgent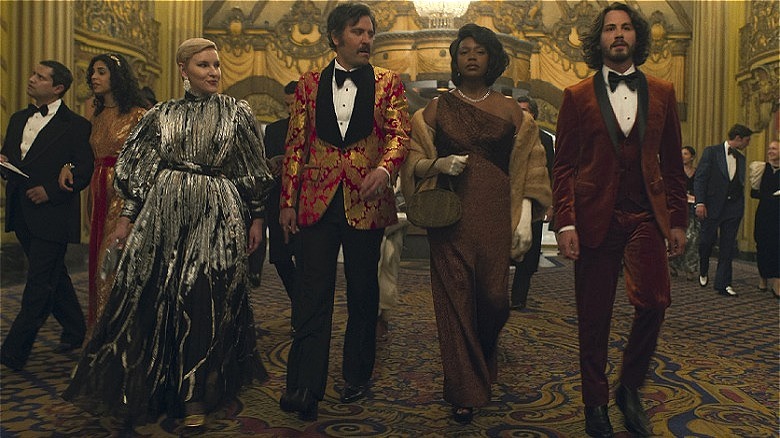 Amazon Studios
In a January 2023 interview with The Hollywood Reporter, following the release of Season 2, "Hunters" creator David Weil discussed what it was like to produce the show when there are so many recent, real-world examples of antisemitism.
Weil began by noting that Jewish people have been aware of and felt the effects of antisemitism for decades, but, in recent years, it has become more and more apparent to the world as a whole. Weil continued, "It's something that I think Jewish people have felt forever, and yet, society and culture are [now] seeing it in the way that we are. So, telling this story felt even more urgent, even more important, and you'll see echoes, particularly in the trial in episode eight, that speak to not only the violence and the genocide of the Holocaust, of what Adolf Hitler perpetrated, but also speaks to the kind of hatred, bigotry, prejudice, antisemitism, racism that lives on today."
By making "Hunters" — especially Season 2, which features the trial of Hitler, which never happened in real life — Weil hopes to deliver catharsis. He said, "I hope that the series provides a sense of catharsis, of wish-fulfillment, even in this fictional way, in this trial in episode eight, that people can come away feeling that our hunters got some sense of justice, that there is some sense of characters fighting for their right to exist and winning."