Broad City To End After Season 5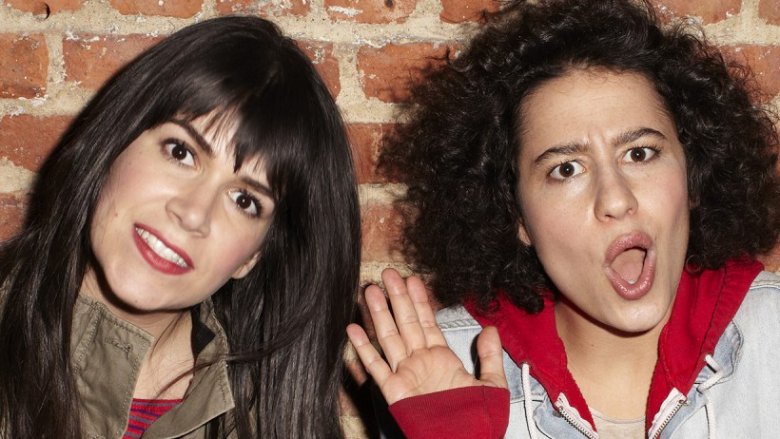 Comedy Central
The bright and bold Broad City will go dim after its fifth season. 
Comedy Central announced Thursday (via IndieWire) that the upcoming fifth season of Broad City, which is slated to air in early 2019, will be the series' last.
However, it's not all doom and gloom for the ineffable duo that is Ilana Glazer and Abbi Jacobson, the creators and stars of Broad City. Glazer and Jacobson signed a first-look development deal with Comedy Central that will see them continue a working relationship with the network, creating and developing programming not only for Comedy Central but also for all of parent company Viacom's networks. The deal essentially grants Glazer and Jacobson the creative freedom to develop and produce series for outlets such as MTV and Paramount Network if that strikes their fancy.
"Broad City has been our baby and first love for almost 10 years, since we started as a web series. It's been a phenomenal experience, and we've put ourselves into it completely," Glazer and Jacobson said in a statement. "Broad City [has] always had a spontaneous pace and feeling, and ending after season 5 honors that spirit. We are very excited to bring new voices and points of view to Comedy Central and continue our collaboration together in new ways."
Comedy Central president Kent Alterman said in statement announcing the deal, "Broad City's Abbi and Ilana may appear to be aimless and full of hair-brained schemes, but Abbi and Ilana [in real life] have proven to be stellar creator-writer-performer-director-producers ... When we first started talking about Broad City, it was clear that they weren't just electrifying talent on screen, individually, and [with] the chemistry they had with each other, but also they exhibited such tenacious drive to create and create very provocative culturally relevant stories. With Broad City, we felt they had a great sense of comedy and authenticity and specificity in terms of the time and chase." He then jokingly said that "their supreme focus on telling new stories, in new worlds, with new talent is nearly scary."
It's important to note that just because Broad City is ending after season 5 doesn't mean that the series was canceled. In fact, it was Glazer and Jacobson's mutual decision to bring the show to an end. As Alterman explained, "Ultimately, it's basically up to Abbi and Ilana to decide how to resolve the saga of the two twenty-something young women in their post-college New York experience. They came to us and said, 'We think it's time to resolve the series and we want to go out in style.' They have really great ideas for what they're trying to do in the final season. We celebrate it, and we've had a great collaboration. We're really thrilled to continue that as well."
Under their new pact with Comedy Central, Glazer and Jacobson have three projects already in the works: Mall Town USA, an animated comedy from writer-creator Gabe Liedman (Broad City, Brooklyn Nine-Nine); Platinum Status, which stars Eliot Glazer as Noah, a "gay guy who's always felt left out of the 'community'" and who rebounds from his decade-long relationship by "hooking up with a girl"; and Young Professionals, which follows five housemates in Washington, D.C. and is inspired by the rise to prominence of White House speechwriter David Litt, the "comic muse" for former U.S. President Barack Obama.
Broad City wrapped its fourth season back in December of 2017, and is expected to launch its fifth and final season early next year.