NCIS: Hawai'i Has Fans Are All Waiting For Jesse's Backstory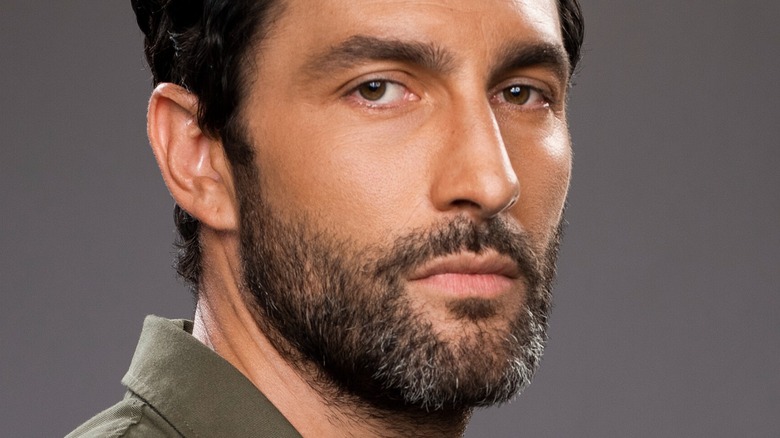 Christopher Patey/CBS
This article contains spoilers for Season 2, Episode 12 of "NCIS: Hawai'i"
When it comes to the characters on "NCIS: Hawai'i," diversity, dynamism, and eclectic personalities are some of the words used to describe the cast. Now in its second season on CBS, the fourth series in the long-running "NCIS" universe continues to engage audiences with thrilling storytelling as delivered by a trope of agents and intelligence specialists. Regarding the program's casting decisions, Monique Jones of Common Sense Media said, "[The show] gets props for legitimate inclusion of native Hawaiian people in its cast."
Vanessa Lachey leads the series as Special Agent Jane Tennant, the Hawaii field office's first-ever female Special Agent, alongside Alex Tarrant (Kai Holman), Yasmine Al-Bustami (Lucy Tara), and Ernie Malik (Jason Antoon). Then there is Noah Mills, who plays the heroic and dedicated Jesse Boone with an added measure of mystery since so little is known about the character apart from his fortitude and courage. Following the most recent episode, titled "Shields Up," fans are all waiting for the possibility of a Jesse backstory installment thanks to the hints included in the episode.

Some fans are predicting a Jesse Boone origin episode is coming
Karen Neal/CBS
Season 2, Episode 12 of "NCIS: Hawai'i" was all about the ever-changing dynamics and challenges of working within a group (via Fangirlish). But in the midst of this important theme, there was also some long-waited backstory into Jesse Boone that was a long time in the making for the character. And judging by the direction the writers are taking the origin story for this character, there may be some dark undertones to Boone that could help to explain some of his quieter moments in the show. As a former Washington, D.C. homicide detective, there are numerous possibilities for diving into a complex past that led him to a different location and field of law enforcement.
On Twitter, fans are certainly appreciative of this turning point. @ncishawaii_kacy shared, "Can we get an episode about more of Jesse Boone's background?" The enigmatic suggestions as to Jesse's history were also picked up by fans, with @allthepleasure stating, "Oh Jesse, what are you hiding?" As to what these foreboding clues may mean for the Special Agent, some fans are trying to predict where this all could be going. @MissIceTee said, "The darkness for Jesse is probably the friend he lost. #NCISHawaii."