Cate Blanchett Says She's Still Processing Her Intense Tár Role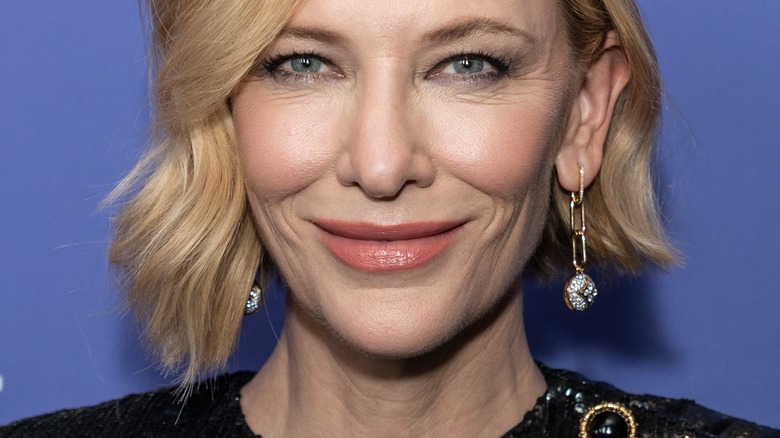 Lev Radin/Shutterstock
While Cate Blanchett's cinematic career has led to work in several different genres, the Oscar-winning actor seems as though she's ready to take a detour away from showbiz in the aftermath of her most recent drama "Tár." Written and directed by Todd Field, "Tár" stars Blanchett as Lydia Tár, the world's greatest female composer who staunchly opposes cancel culture. With a resolve to separate the artists from the art, Tár spurns a student who tries to call out the moral transgressions of historically significant composers. Tár soon discovers, though, that her own unethical, sexually subversive behavior has no place in today's society, and her marriage to her wife is now in peril.
Delving into such intense, timely material seems to have taken an unexpected toll on Blanchett. "I think it was because it was such a physical role," Blanchett told The Project (via AV Club). "The echoes of it are still with me, and I think I'm like a lot of audience members. I need time to process it."
Blanchett says she's 'profoundly homesick' for Australia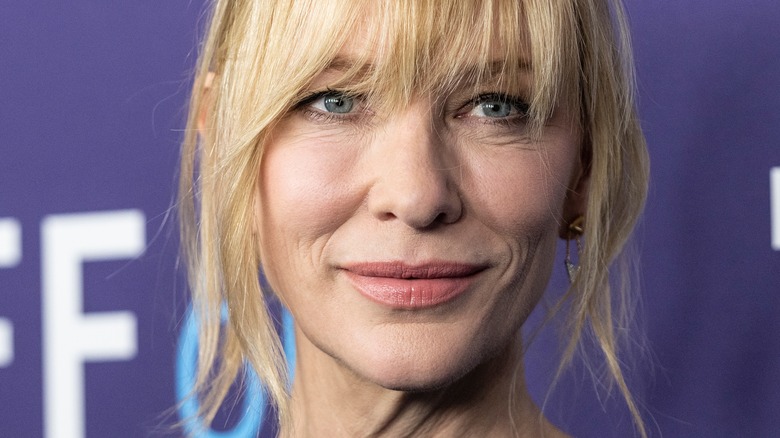 lev radin/Shutterstock
Part of Cate Blanchett's processing in the aftermath of "Tár" involves thoughts of how she wants to approach her personal life. She has even thought of a possible retirement from acting, especially since the actor admitted to The Project that she's "profoundly homesick" for Australia and its environment.
"I want to be by the water, in the water," Blanchett told The Project. "I would love to learn to be patient, to be still and think. My grandmother was a wonderful gardener, and my mother is likewise an excellent gardener, and she lives with us, and I really want to spend time in the garden with my mum."
Fans concerned about a possible retirement should take comfort in knowing it's not going to happen soon. According to IMDb, Blanchett has five projects in the works, including a starring role in the film adaptation of "Borderlands."
In the meantime, Blanchett is busy with awards season. Not only is Blanchett an odds-on favorite for an Academy Award nomination for playing Lydia Tár, she has also already taken home trophies from the Critics Choice Association and from the Golden Globes (via IMDb) this year.