Kurtwood Smith Explains Why Red Has Mellowed After The End Of That '70s Show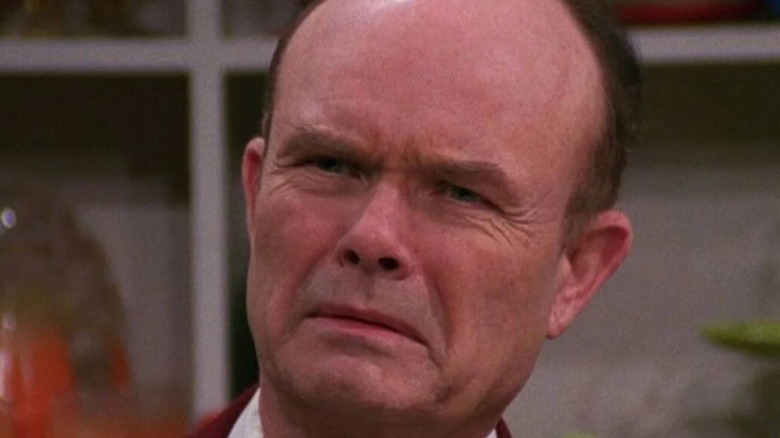 Fox
There's a long lineage of great sitcom dads. Some were supportive; others were just plain funny. And then there's Red Forman (Kurtwood Smith) from "That '70s Show."
He was the stern, gruff authority figure Eric (Topher Grace) and his friends constantly had to work around so that they wouldn't get in trouble, whether that involved seeing a concert out of town or stealing beers. Red wasn't above throwing a profanity in someone's face if they made him mad, and he was usually pretty guarded with his emotions. Red had plenty of standout hilarious moments throughout "That '70s Show," and no doubt one of the biggest draws going into "That '90s Show" was that fans would be able to see whether Red mellowed out in his old age. 
The answer to that question is a resounding, "Kind of." He's still not above telling kids to get out of his house, but he's not as rough with his granddaughter Leia (Callie Haverda) as he was with Eric. And according to Smith, Red secretly likes having kids back in the house in 1995.
Red Forman is reinvigorated with kids annoying him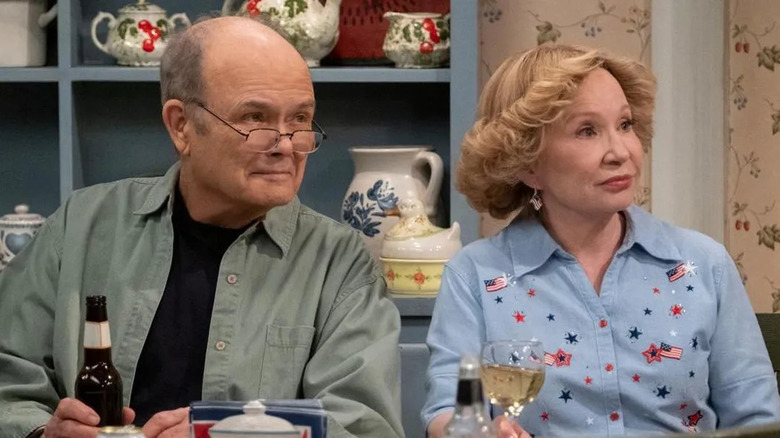 Netflix
From the opening moments of "That '90s Show," it's clear Red Forman is chiller than he was in "That '70s Show." When he sees Kitty (Debra Jo Rupp) dancing in the kitchen, he joins her. But his quiet retirement is soon upended when Leia decides to spend the summer with her grandparents, meaning she and all of her new friends will hang out in the basement. Red doesn't seem happy about it at first (even though Kitty is ecstatic), but he's definitely not as harsh toward this new batch of fresh faces as the kids he had to deal with in the '70s. 
Kurtwood Smith even spoke about how Red's slightly different in "That '90s Show," stating, "I think that Red thinks he was happier than he was in his retirement and the kids all gone, but he realizes, once it gets going, that [the circumstances] reinvigorates him" (via New York Post). Throughout the first season of "That '90s Show," Red still proves he has what it takes to get angry, but it's not as harsh. Smith goes on to say, "He's going to complain about it, of course — that's the way he is — but we see how he reacts to some of the kids. He's like, 'Get out! Get out!' but finally gives one of them his flannel shirts and says, 'Ah, don't make a big deal out of it."
Red is still a crank and a worthwhile adversary to the teens. It's an essential part of his character to have conflict in either "That '70s Show" or "That '90s Show." But it's good to see him mellow out as he gets older.