Blue Bloods Fans Are Considering Calling It Quits On The Show After Season 13 Disappoints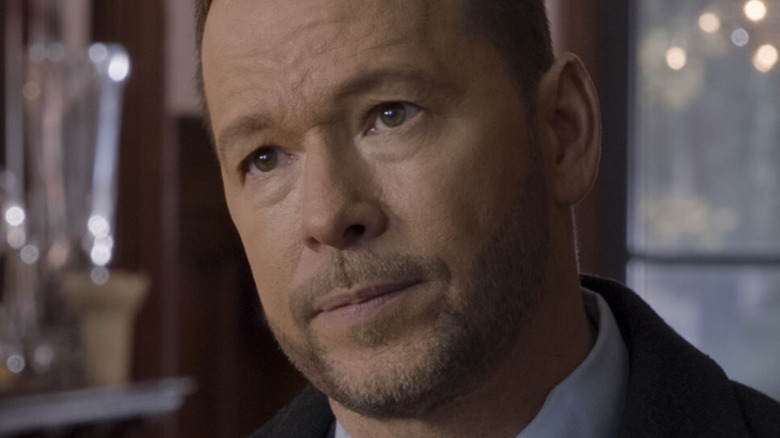 CBS ©2023 CBS Broadcasting, Inc.
All good things must come to an end, and based on some fan chatter, it would appear some folks want the long-running police procedural "Blue Bloods" to meet its finale.
Premiering in 2010, "Blue Bloods" set itself apart from other crime dramas by centering on a single family — the Reagans. All of the adults have assumed positions within New York City law enforcement. Each episode follows each member cracking cases or dealing with personal drama. By and large, it's been largely successful throughout much of its run, becoming a centerpiece of CBS' programming. 
And by all accounts, it's still a hit where it counts, namely viewership numbers. For the Season 13 premiere in October 2022, the episode garnered 6.4 million viewers when it aired live (via The Wrap). As far as network shows go, that's pretty impressive, but will the series be able to maintain such numbers, especially when a large portion of the fan base appears to be done with the show, provided social media is anything to go by? 
Some fans think Blue Bloods has become stagnant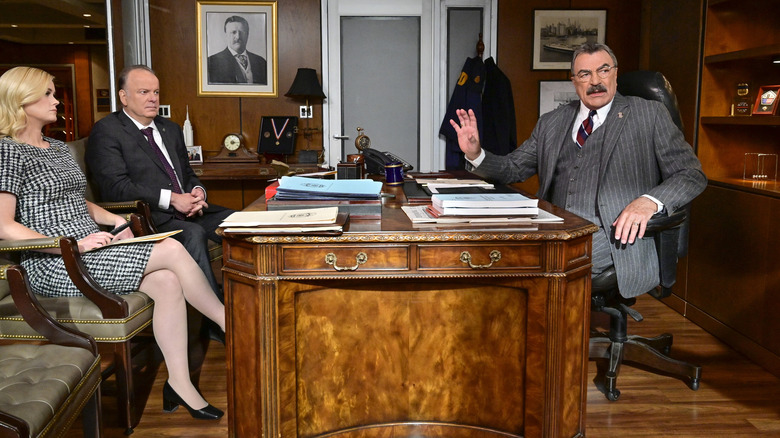 John Paul Filo/CBS
Most shows tend to only stay good for six or seven seasons. Once you get past 10, things have a tendency to turn into a slog, and some people seem to think that's what's happening with "Blue Bloods." Redditor u/Sam_Buck kicked off an intriguing thread about whether the series has hit its limit, writing, "If this show is to continue to evolve, (like Law & Order), instead of being cancelled , some people need to move on. For example, Henry needs to pass away at some point, and Frank needs to retire." This idea of complacency was common among other Redditors, with another user writing, "I'm not sure what's been going on with the writing, but something isn't clicking. I used to watch new episodes immediately, but lately I'm finding that the show is no longer at the top of my viewing list."
People have all kinds of ideas for "Blue Bloods" to break out of its funk, like Erin (Bridget Moynahan) becoming D.A. and Danny (Donnie Wahlberg) finally going on some dates. And to be fair, there were some users who thought the show was fine as is, as u/ChrisF1987 wrote, "What's wrong with the way things are? If it ain't broke, why fix it? The ratings are still good, Tom Selleck and the other cast seem to be happy." And plenty of people were adamant that if Frank (Selleck) left in any capacity, they would stop watching even if it meant more interesting stories could be told. 
With strong ratings, it's unlikely "Blue Bloods" will go anywhere anytime soon, but it may need to mix things up to keep things interesting for its fans.